Prepared to Fly
MEMPHIS, TN – When I boarded the plane yesterday, I noticed something for the first time. Now, I've been on numerous flights, but this stood out to me more than any other time.
The pilot greeted me once I crossed the threshold. I'm always nervous about that step, but I digress. We made eye contact; exchanged pleasantries. I took a peek into pilot's cabin. There seemed to be hundreds of buttons in the tiny area of the Southwest airplane.
I placed my bag above the seat, and I sat in the aisle seat with a clear view of the cabin. I thought to myself that's a lot of shit to remember before taking off. As more people onboarded, I observed the stewardess. What I usually thought was monotonous, was a well-orchestrated display of communicated teamwork. From the pilots, to the stewardess, to the ramp agents (guys with the orange batons – don't worry, I looked it up too).
My synopsis was that there are a lot of steps in preparation to fly.
That also goes for New Orleans Pelicans' rookie, Jordan Hawkins. The 6'4 guard from Maryland has been preparing for his first NBA game his entire life. "Twenty-one years I've been living, I've been getting ready for this moment in my life, and I'm excited. I'm really locked into my first season, and ready to step into my role."
Hawkins has been playing in big games for most of his life. He has won at every level he's played at. He led the historic Dematha Catholic High School, whose alumni list is littered with former NBA players like Danny Ferry, Victor Oladipo, Quinn Cook, Jerami Grant, and Markelle Fultz to name a few, to an undefeated WCAC title and was named Maryland's Gatorade Player of the Year.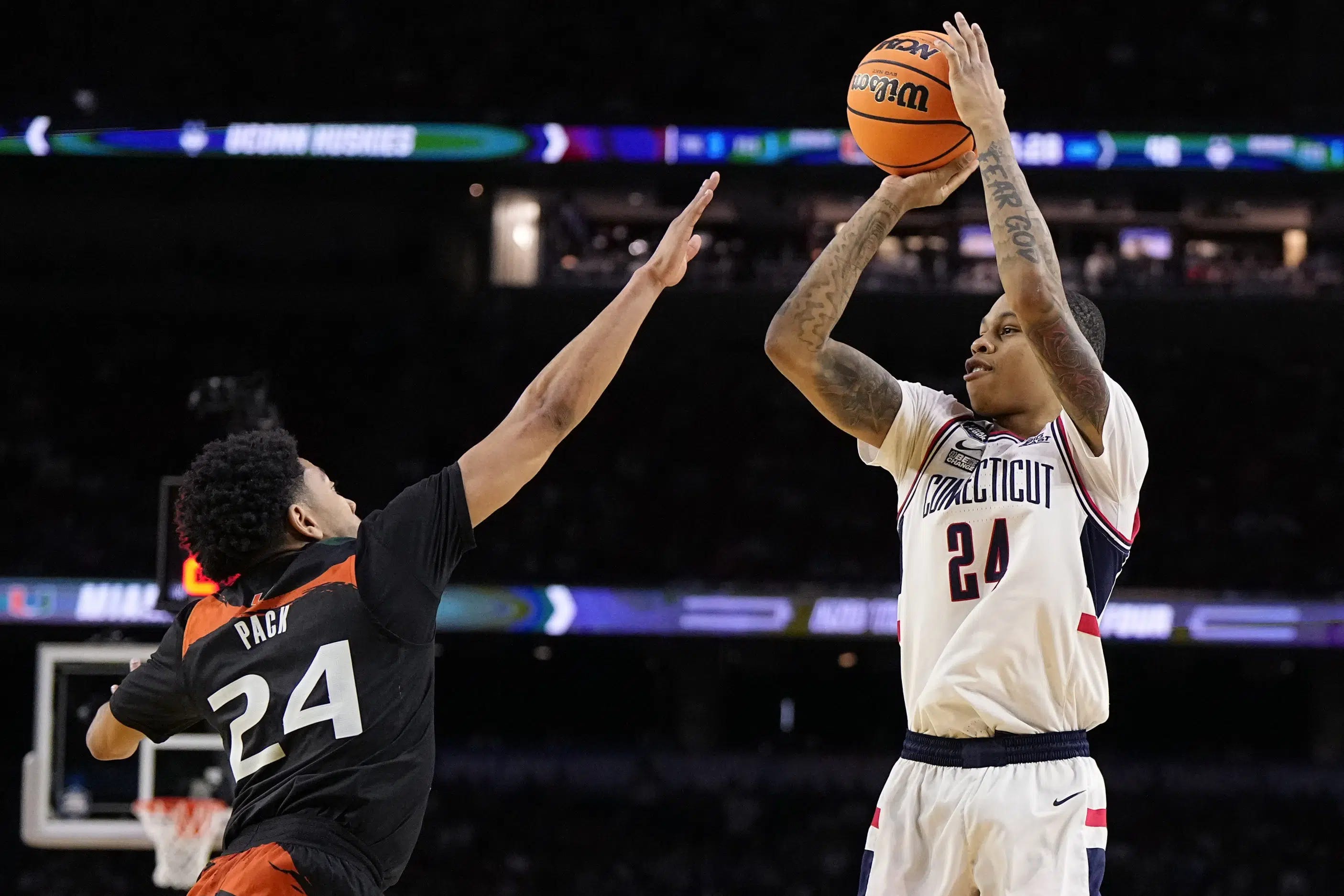 7 months ago, Hawkins led the UConn Huskies to a National Championship. He jokingly laughed when I asked about where does his first NBA game rank on the list of big games of his young career. "The National Championship is obviously number 1, playing in front of 80,000 people." Hawkins averaged 17 points per game in the NCAA tournament, while shooting 50% from 3-point range. He is second in 3 pointers made in a season in school history behind NBA hall of famer, Ray Allen.
Not only has the quick twitch shooter been able to perform in the bright lights and thousands of people, he also works when only tens of people are watching. A video surfaced with Hawkins was playing in a pick up game with Kevin Durant. Hawk and KD are both from the DMV, and Hawkins admires his work ethic. "He works out really hard and he just loves to play to play basketball with 5s. Not a lot of guys like to do [that] in the summer."
The Pelicans first round draft pick has had an interesting summer to get to this point. From winning a national championship, to getting drafted 14th by the Pelicans, to NBA summer league, to summer workouts with Kevin Durant, and now to his first NBA regular season game. Jordan Hawkins is prepared. He has been preparing for this moment his entire life.