Saints Select Defensive Lineman Bryan Bresee at 29; Day Two Prospects to Watch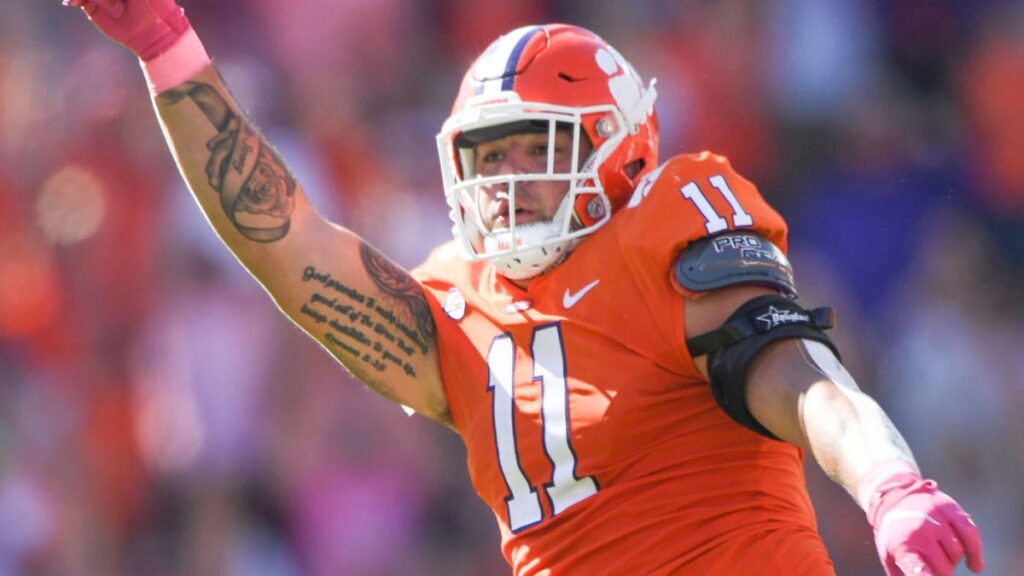 The Saints stayed put at 29th overall and were able to fill a major need with 6'5, 298 pound, versatile defensive tackle from Clemson-Bryan Bresee. The selection was a rare scenario where the draft board fell predictably for the Saints and they got not only the best player available, but also filled their biggest need as well. Bresee's finesse as a pass rusher as well the power that he possesses against the run is a perfect scheme fit for the team. Most importantly, the selection gives them a ton of freedom for the next two days, and there are many high level prospects still on the board for them as well. After defensive line, there are still many areas that have to be addressed on both sides of the ball. Lets take a look at the five prospects to watch for the Saints going into day 2.
Round 2
1. Michael Mayer, Tight End, Notre Dame
Mayer was one of the surprise names to not hear his name called on Thursday night, and rightfully so. The 6'4, 250 pound tight end was incredibly productive for the Fighting Irish the last 3 years in an offense that usually doesn't feature receivers much less tight ends. Mayer is a good athlete but even better route runner with soft hands that has made him one of college footballs most feared red zone threats the past few years. The Saints undoubtedly need help at the tight end position despite Juwan Johnson's breakout season last year, and Mayer is an ideal fit being the most natural in-line tight end from this years draft by far. The Saints should be very comfortable seeking to trade up to the top of the second round for a player like Mayer.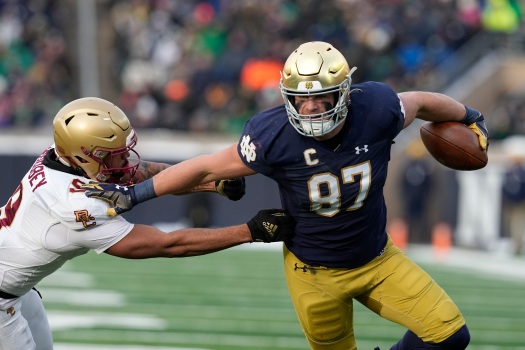 2. Brian Branch, Safety, Alabama
Branch is another player the Saints would have to trade up at least a couple of spots for, and he would be well worth it for a player that many thought would be gone before pick 20. Branch is 6'0 tall, 195 pounds and is long with good range and athleticism. He mostly lined up in Alabama's "star" position, which is essentially a slot corner/strong safety, and it speaks to his versatility. Branch is probably the best tackling defensive back in the draft, and his ability to be physical enough to cover tight ends and agile enough slot receivers at a high level makes him all the more valuable. With the advanced age and health concerns of parts of the Saints secondary, Branch would immediately boost an already strong unit.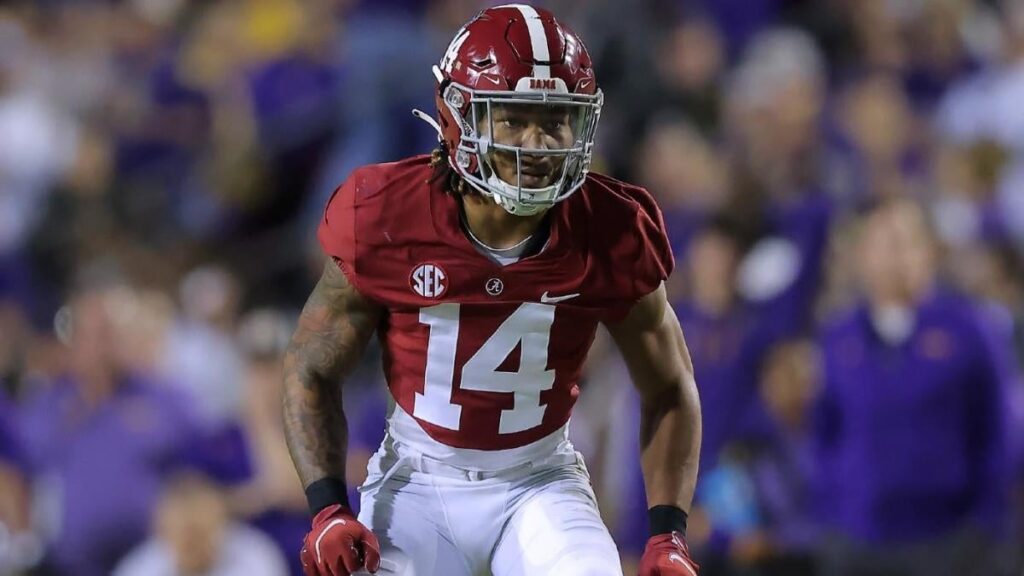 3. Darnell Washington, Tight End, Georgia
Washington is the embodiment of a "specimen" or "freak" of an athlete. The tight end stands at a monstrous 6'7, 264 pounds while also running an almost comical 4.64 in the 40. The comparison Saints fans will immediately think of is Jimmy Graham when watching him despite their different styles. Washington was not overly productive at Georgia (mostly due to playing alongside one of the best players in the country Brock Bowers), but he would immediately strengthen (literally) any teams run and passing attack. He is easily the best blocker at his position in the draft, shown by his sled drill at the combine, and for the Saints, he'd complement Juwan Johnson and not force him to be an inline blocker and line up in the slot more. If he's available at 40, the Saints should feel great about him as a possible selection.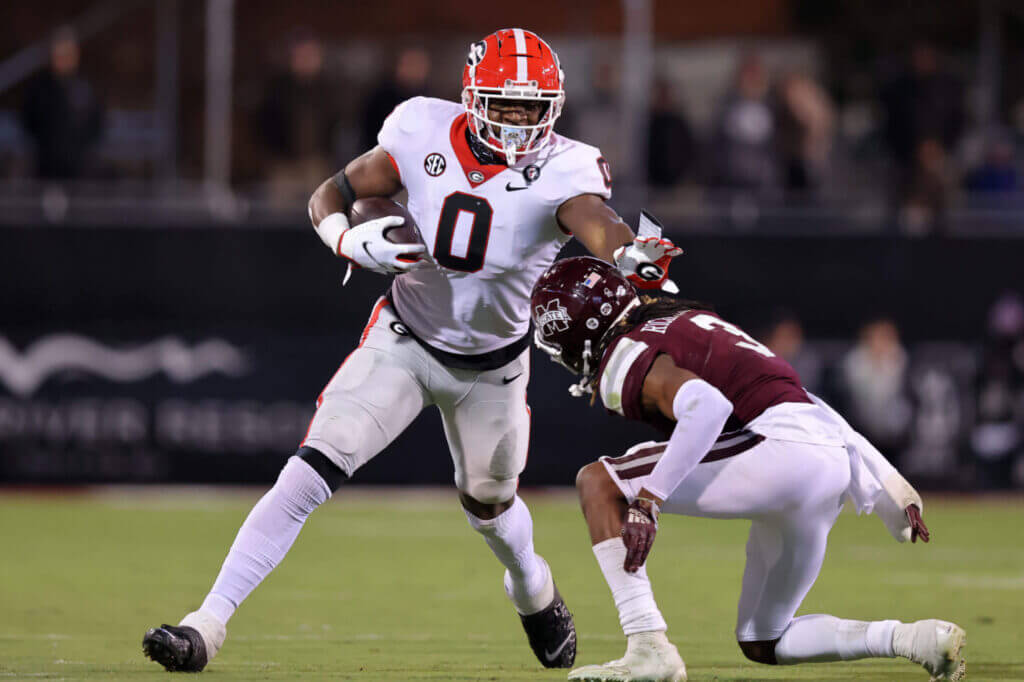 4. O'cyrus Torrence, Guard, Florida
Torrence stands at a massive 6'5, 340 pounds, and although he will likely have to shed some of that weight, still possesses good agility and is light on his feet which leads to him absolutely mauling people in the run game. Along with that, he didn't surrender a single sack as a four year starter at Florida, which is a combination that makes him another surprising fall out of the first round. This drop is mostly due to his poor testing at the combine, but dominating the way he did for years in the SEC makes him a very intriguing prospect. For the Saints, Torrence may very well be able to come in and challenge Andrus Peat for a starting job, and would at the very least add to the teams lacking depth at the position. Mickey Loomis should be very comfortable trading up a few spots if he covets the guard position enough.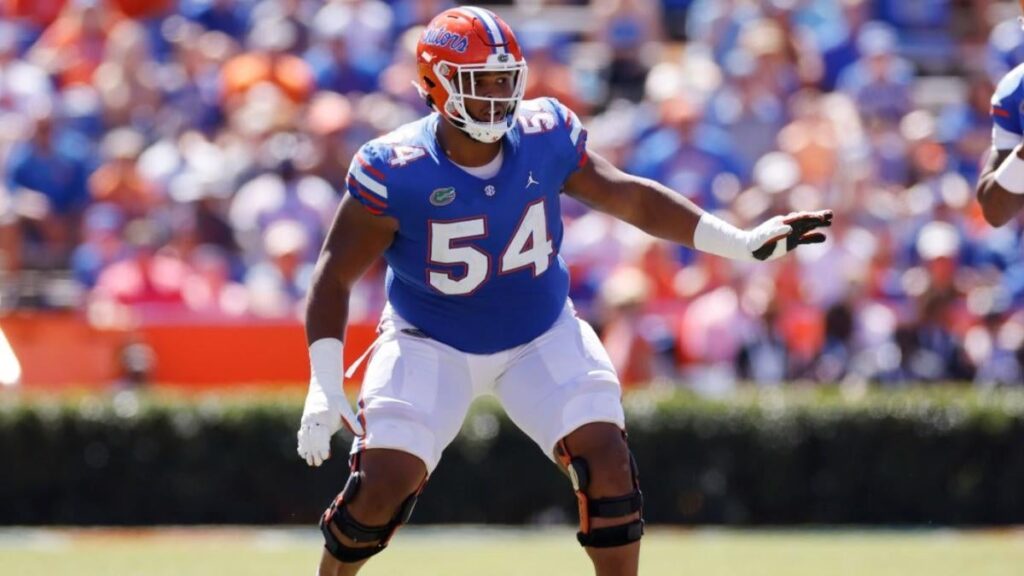 5. Drew Sanders, Linebacker, Arkansas
Sanders burst onto the scene in 2022 after transferring from Alabama and becoming a full time starter for Arkansas. He has very good size for an inside linebacker at 6'4 240, but also saw a lot of time rushing off the edge (2nd in the SEC at 9.5 sacks last year). He is a very good athlete who's versatility is his strong suit, as there really is nothing he is incapable of both an on-ball/off-ball linebacker. This could give many teams pause when evaluating him because he doesn't have a true position, but for the Saints, Sanders is an ideal fit in the void that Kadeen Ellis signing with the Falcons left at LB. If the team stays put at 40, Sanders would be a strong choice for them.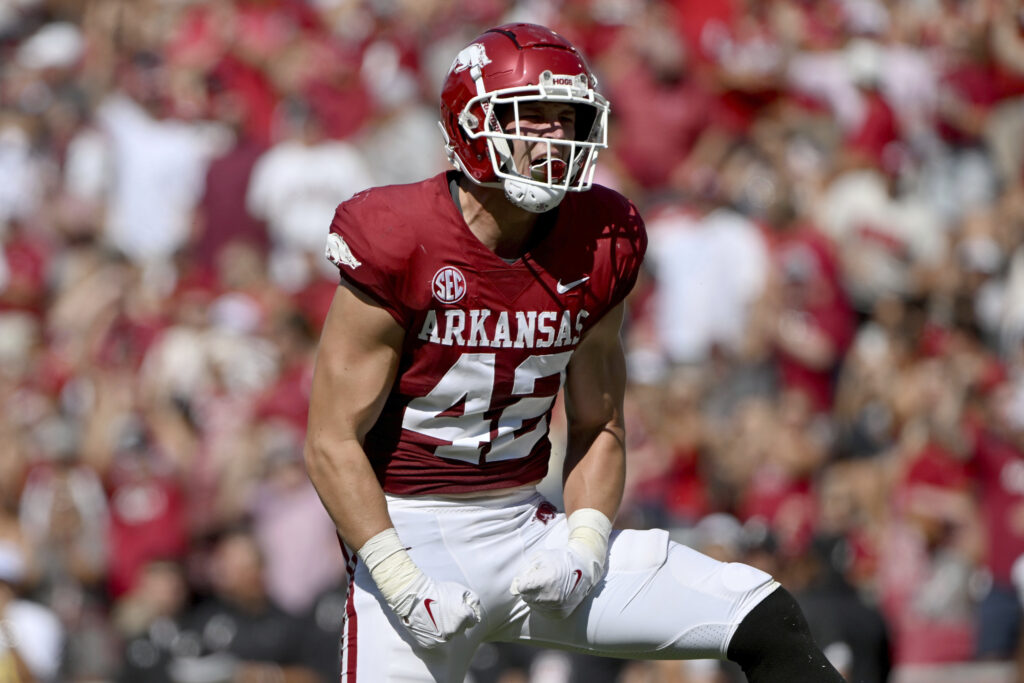 Despite ranking these players 1-5, there is not much separating them, fans should be overjoyed if one of these five players are selected. Not included because of fit, but still worth noting for sure is Penn State cornerback Joey Porter Jr. and Kentucky quarterback Will Levis, who are both way too good of prospects to still be available on day two. That makes seven players that could potentially be slam-dunks for the Saints in round two before even mentioning one defensive lineman, which they could double down on. Considering all of these factors, the Saints are in a very good spot going into day 2.