Game Preview: Jacksonville Jaguars; Will Saints Offense Ever Find a Rhythm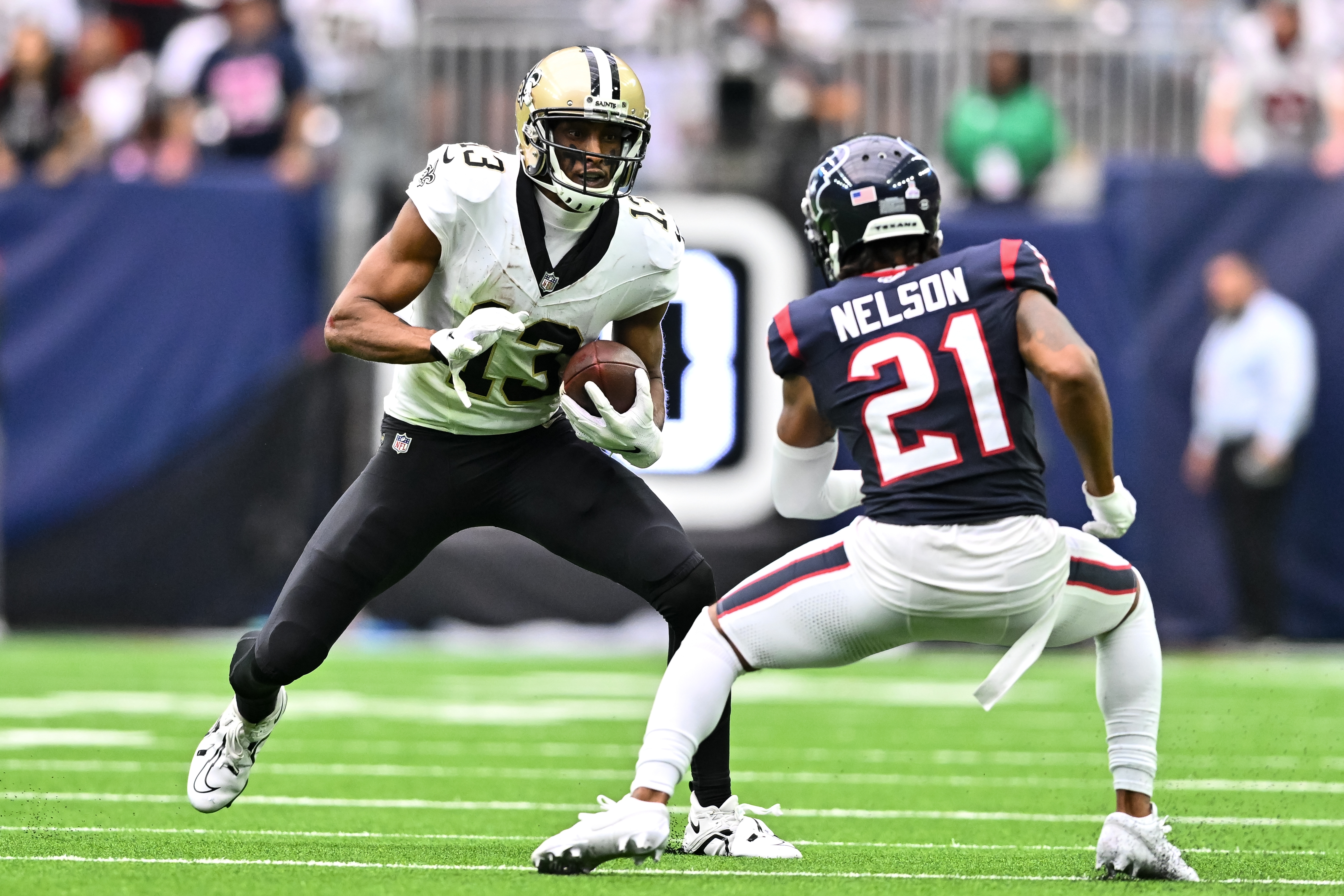 After a 34-0 shutout of the obviously very bad New England Patriots, the Saints turned out another sputtering offensive performance in Houston at the hands of the young and talented Texans by a score of 20-13. This game was defined by the Saints inability to finish drives, which has been a trend all season long, and how this team simply cannot afford to play from behind in this state.
There has been a lot of criticism that has fallen on the shoulders of their offensive coordinator Pete Carmichael, and I have been as harsh as anyone, which I stick by and still believe as much as ever that the answer is a switch at play caller. However, there is no sign of a change being made anytime soon, and now it is about figuring out how to use all this talent on the fly.
The last four plays of the game incapsulates the state of the team's offense after six games. There was a lack of communication leaving players visibly confused, poor clock management with one of their two timeouts burned to save a delay of game when the clock was stopped and three of the last four play calls will be recognized by any 'Madden' gamers as simply "four verticals."
The first few seconds of the clip show Chris Olave and Michael Thomas (your two best pass catchers) waving their hands in the air – the first inexcusable part of this sequence. The last three plays, the Texans send six, seven, then six again, leaving the middle of the field uncovered. Yet, even with a timeout and nearly half a minute remaining, they decided to take four shots to the endzone in long developing plays that exposed an offensive line that had backups at three positions. It is mind boggling how dysfunctional this unit has been, and Pete Carmichael's Tuesday press conference didn't exactly inspire confidence in his abilities to right this ship.
Therefore, I call again for Dennis Allen to make a change at playcaller to quarterback coach, Ronald Curry in their long week following this game. For now, the Saints have to quickly switch gears to their first matchup against a team that made the playoffs in 2022.
The road doesn't get any easier this week as the team hosts the Jacksonville Jaguars in their first of two Thursday night games this season. This was a popular loss pick for the Saints in preseason projections, as Trevor Lawrence is unquestionably the best quarterback the team will see this season.
This game will be a good barometer for where they are as a team and what the outlook of the rest of the season may look like. The Jaguars are undoubtedly the best opponent they have faced to date – all that and it's Thursday night where the Saints have lost six of there last eight games and are 0-3 since Drew Brees's retirement.
No James Hurst or Ryan Ramczyk is a major blow to an already struggling offensive line, and their all-pro linebacker Demario Davis was described as a "game time decision" by Dennis Allen – which would be a major hit to a defense that will have to come up big again for the Saints to walk away from this one 4-3.
The Jags are struggling with a major injury of their own, their franchise quarterback Trevor Lawrence is dealing with a knee sprain that he will more than likely play through, but will no doubt limit his mobility. So, both teams are dealing with issues – as is normal for Thursday games more than a month unto the season.
This game has the surface look of being another rough one for the home team, the Jaguars has a very solid pass rush and a lot of athletes defensively, and then playmakers everywhere on offense with Calvin Ridley, Christian Kirk, Travis Etienne Jr and Evan Engram with a quarterback that is amongst the league's elite. They are also coming off three straight victories, whereas the Saints have lost three of their last four. However, there are a few different key matchups that favor New Orleans.
Jacksonville is 31st in pass defense (270 ypg) and has given up nine touchdowns through the air which is bottom ten in the league. They complement that with a rush defense that sits at 3rd over giving just over 75 yards per game, so it is obvious that this game will have to be won with a strong passing game.
The Saints haven't exactly showed proficiency through the air, averaging just over 216 yards a game (16th) with only five touchdowns which is in the bottom five of the league ranks. At some point, the offense is going to have to show they're trending in the right direction, and that falls on the shoulders of everyone involved – coaches and players.
Barring the status of Demario Davis, the defense should be able to keep the Jaguars relatively at bay on a short week primetime stage that generally features lower scoring totals. However, this narrative we hear every week from Dennis Allen and the entire staff and players of 'holding each other accountable' and 'executing better' has to show itself on the field because jobs are on the line across the board in this organization. If there isn't action now, this season could continue to spiral and unravel as it appears to already be in the process of doing.