What Should the Pelicans do with the 14th Pick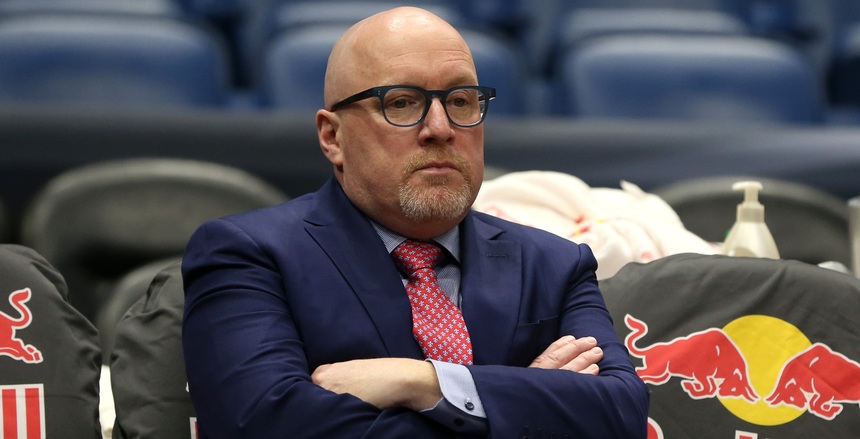 The Pelicans are facing a crucial offseason for their team going forward in the coming months, and there are many questions that surround the franchise. Can Zion Williamson figure out how to stay healthy and in shape? Will Brandon Ingram take the next step and become a consistent star next year? How will the front office correct the shooting issues/shot creation off the bench? All are dire questions that will have to be answered in the coming months, but the most pressing issue as of right now is what will the Pelicans do with their first round pick.
Options here are prevalent, as there are plenty quality players on the trade block, and this years draft is deep with talent that could help the team's wild inconsistency from the three point line that became a theme in 2022. Having so many potential options here and a desire to compete next season means that there should be prospects and players on the mind of Pels front office in the next month up until the draft. We will break this down in separate categories, who to watch if the team trades the pick and prospects to watch if they keep.
If they trade…
Front Court:
Myles Turner, C, Indiana Pacers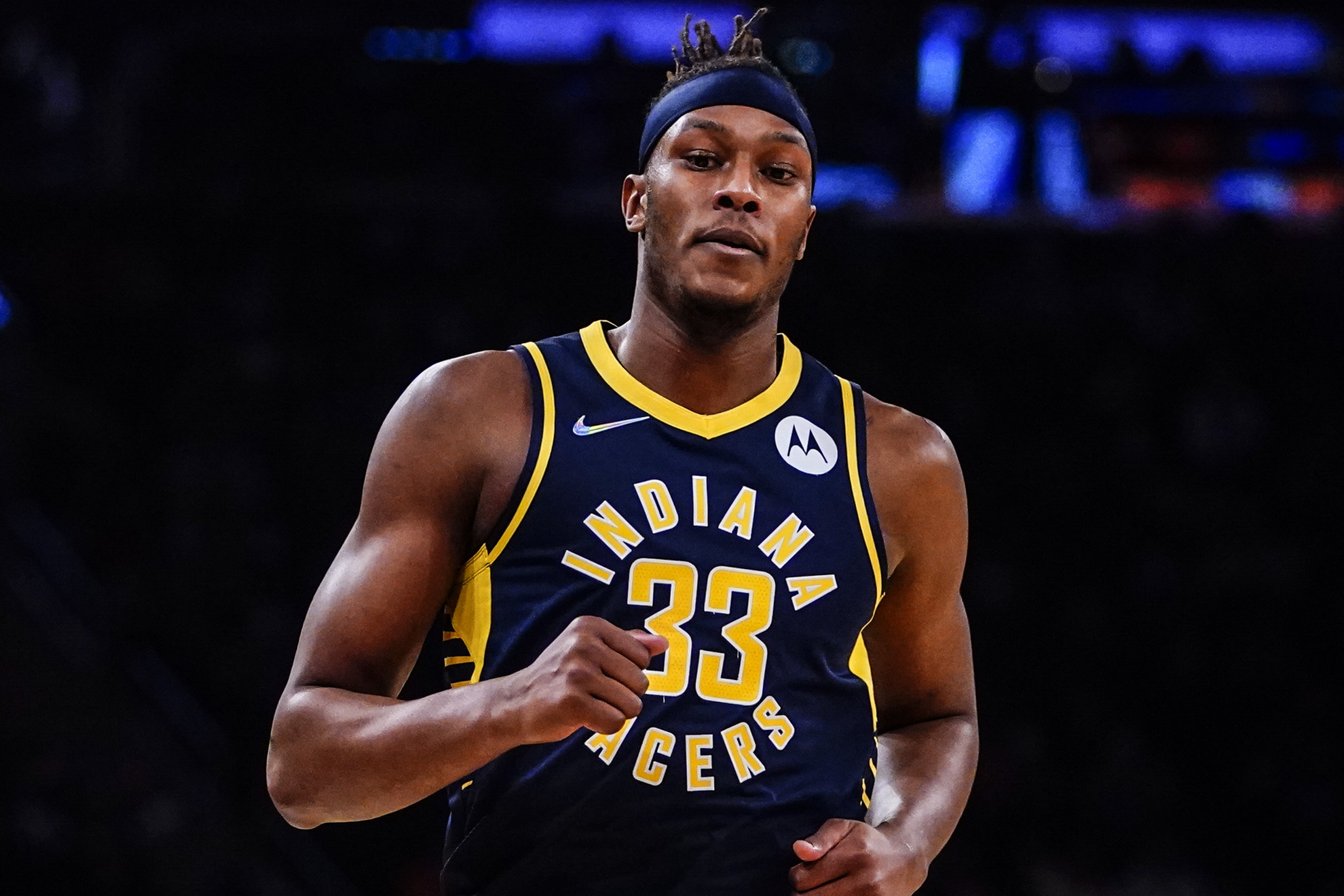 This has been a name associated with the Pels, amongst many other teams, over the past two or three seasons – whether its in the summer or at the deadline. The 6'11, 27-year-old is coming off a year in which he set career highs in points per game (18.0) as well as field goal and three point percentage (54.8%/37.3%) as well as rebounds (7.5) while still blocking over two shots a game. It is easy to see why he has continuously been linked to New Orleans, as he would be an ideal fit as a floor spacing, rim protector around a Pelicans squad who struggles with both three point shooting and interior defense. As reliable and durable as Jonas Valanciunas has been for the team the past two years, the fit has always been awkward, and Turner would be a lot more comfortable for the Pels if, of course, they can stay relatively healthy.
Kristaps Porzingus, PF/C, Washington Wizards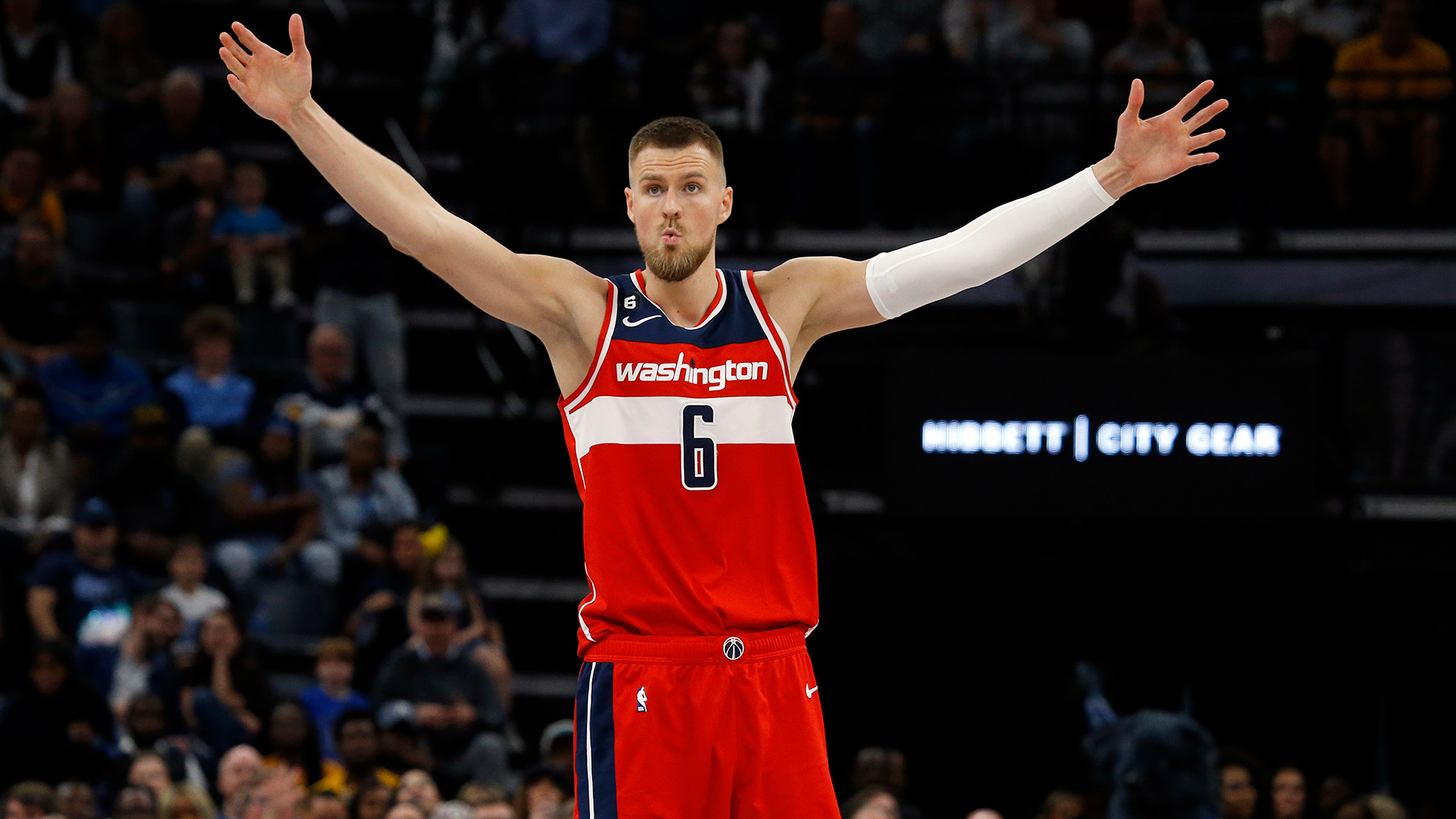 This is sort of a long shot as Porzingus is in the final season of the 5-year / $158,253,000 contract that he signed in Dallas that would earn him over $36 million this upcoming season, but it's hard not to see the vision here. The 27-year-old 7'3 Latvian big-man got his career back on track this past season in Washington, setting career highs in points per game (23.2) and field goal percentage (49.8%), while shooting almost 39% from three on 5.5 attempts a game. Possibly the most encouraging part of the 2022-23 season for Porzingus is that he played in 65 games, his best mark since 2017. While he struggled in Dallas putting together any sort of in between game offensively, his willingness to bulk up during the past few off-seasons finally paid off as he shot 56% on twos this past year on over ten attempts a game. The Pelicans should seek a deal with Washington for Porzingus and capitalize on his upward trend, as he would be an ideal rim-running floor spacer that is also a plus shot blocker with his towering frame and 7'6 wingspan. It would cost a good bit of additional capital aside from the 14th pick, but would fit very well in New Orleans and make this team a powerhouse on offense.
Backcourt:
OG Anunoby, SG/SF, Toronto Raptors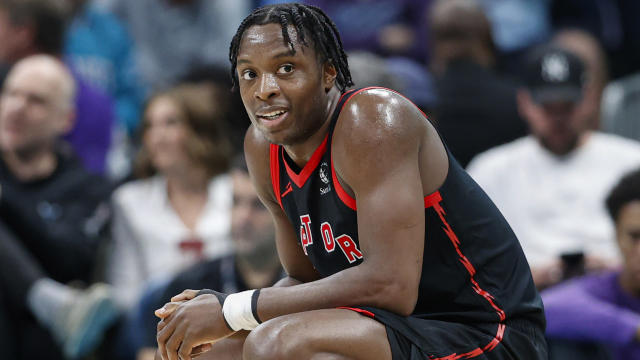 A player who was heavily linked to the Pels this past trade deadline, Anunoby is a player who could help the Pels round out their defense – pairing him with Herb Jones – as well as give them more wing scoring options offensively. The most central issues for the Pelicans this offseason is adding three point shooting and rim protection/more consistent defense, the 6'7, 25-year-old shot 38.7% from three while leading the league in steals with 1.9 and 0.7 blocks a game. In the modern NBA, you can never have enough wing bodies on your roster, and Anunoby paired with Herb Jones and Trey Murphy as your more role player wings would give you perhaps the deepest group in the league combined with Zion and BI. Like Turner, there is a reason why Anunoby has been linked closely with the Pels – the fit is obvious. However, like Porzingus, he only has one year left on his contract and will be paid close to $20 million this next season – meaning he'll need a new contract – but, if they can make it work, they should most definitely consider a deal here.
Keldon Johnson, SG, San Antonio Spurs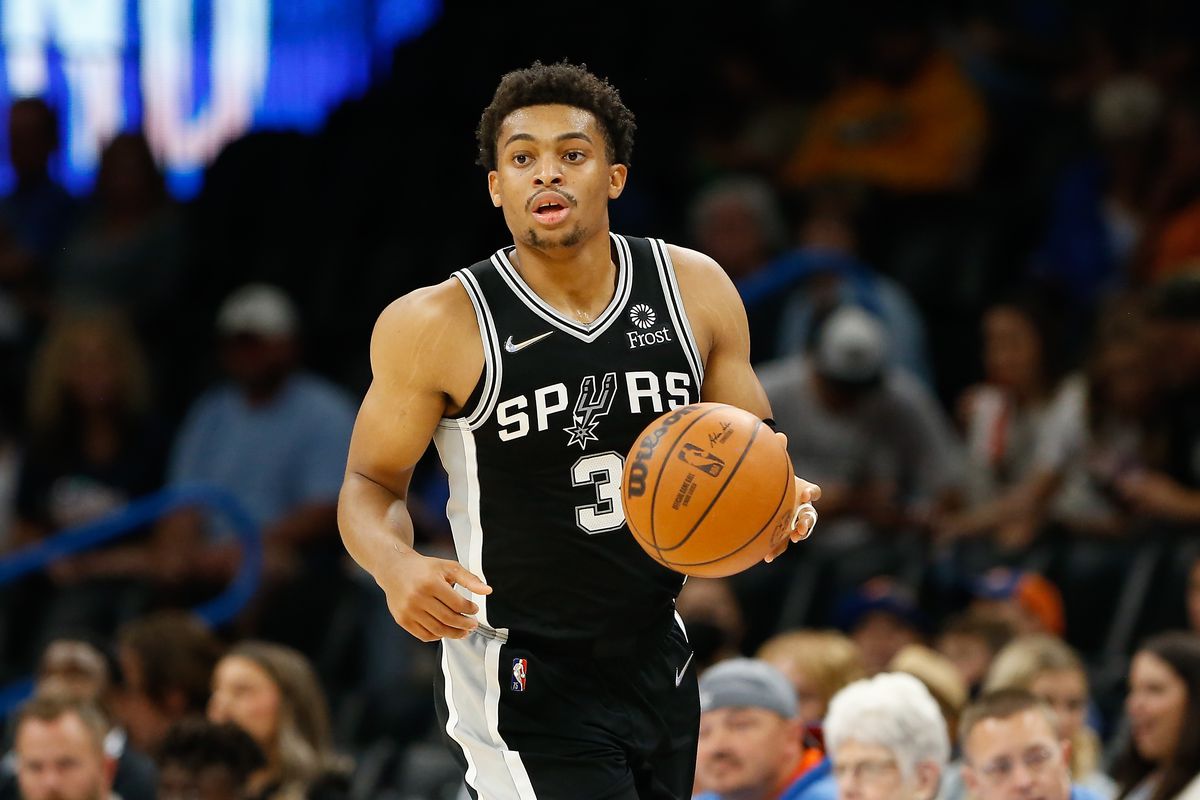 This one is more of a wildcard, as the Spurs may want to see where Johnson's development takes him, but if he is made available, he could be the bench creator that the Pels have been looking for. The 6'5, 23-year-old Johnson was amongst the only bright spots in San Antonio last year averaging a career high 22.0 points per game and was their primary scoring threat for most of it. His 32.9 three-point percentage from this past year is concerning, but on a team that only one 22 games last year it is hard to find any efficiency on the entire team. A change of scenery could be exactly what the young guard needs, and a role as the lead offensive player off the bench or even a starter alongside McCollum, Ingram and Williamson on a competitive team could unlock him as a scoring threat. It is not a given that he'll be available in the coming months, but he has already been circling trade rumors this offseason, and David Griffin should call up Brian Wright if those rumors become reality.
If they keep…
Front Court:
C, Dereck Lively II, 7'1, 230 lbs – Duke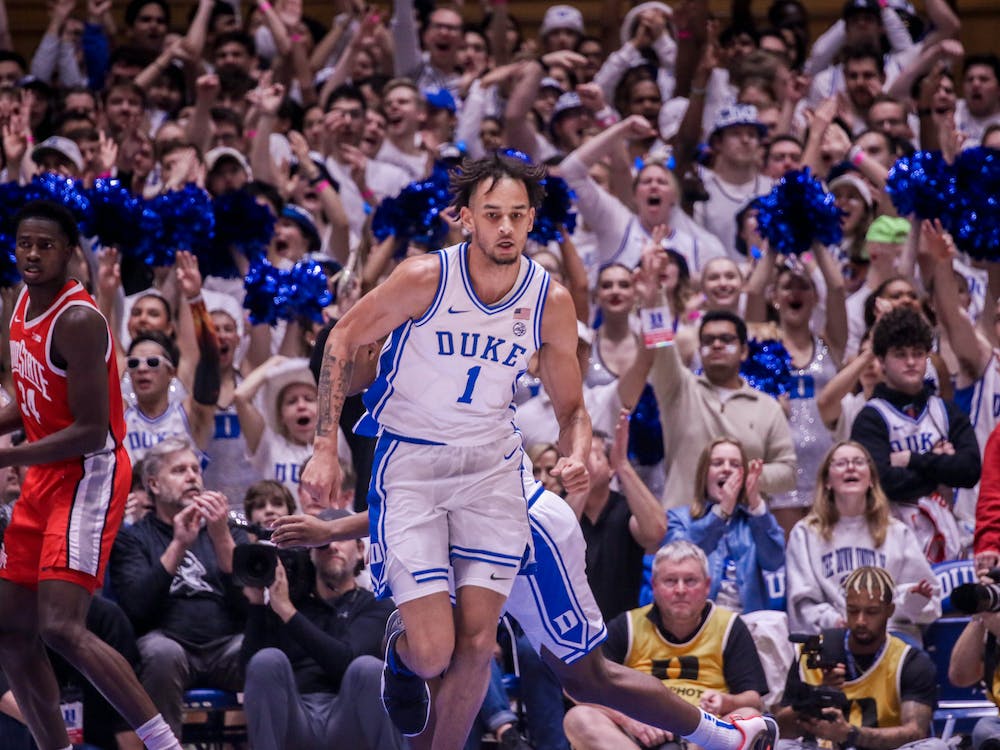 If rim protection is Griff and Co.'s number one priority, they should look no further than the freakish Duke center. His 7'1 frame with a 7'7 wingspan along with his graceful footwork and vertical leap projects him as an immediate impact defender at the next level. However, the 19-year-old's offensive game is limited, averaging 5.4 points per game, but his role was limited as a Freshman – only playing about 20 minutes a game – and that makes his 2.4 blocks a game all the more impressive. Lively's athletic profile is reminiscent of current Pelican Jaxson Hayes, but he showcases greater instincts and basketball IQ from a young age, which would make him a strong candidate to replace Hayes if his time as a Pelican is done. He most recently was seen at a pro day showcasing a smooth shooting stroke from mid range and corner threes. Even though his game isn't very far along offensively, there is plenty of room to grow – and if he can unlock that upside – he'd be an absolute steal at 14.
Back Court:
The lack of center depth in the draft aside from Wembenyama and Lively means there really isn't another fit beyond that, so if Lively is gone, they should look to guards, which is loaded with depth.
SG, Keyonte George, 6'4, 205 lbs – Baylor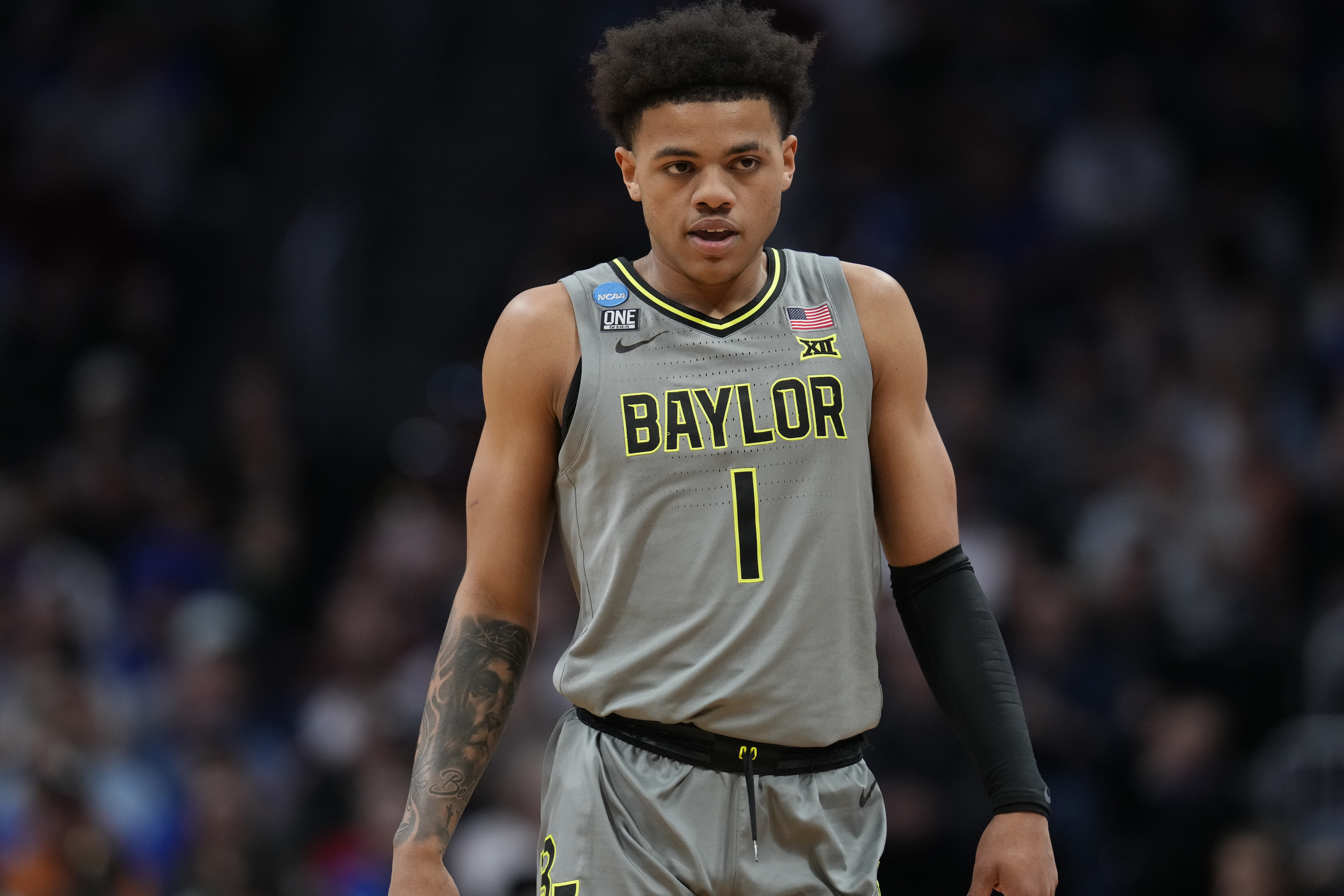 George was a consensus top ten prospect before the season started, but his inefficient freshman season at Baylor sunk his stock slightly. The 19-year-old guard averaged 15.3 points 4.2 rebounds and 2.8 assists on 37.6% from the field and 33.8% from three, which are efficiency stats that can scare scouts. However, when you turn on the tape, Baylor was very three-point-centric, and it resulted in George getting most of his looks off the dribble and at a very high volume. Although George isn't an explosive athlete, but he is a smooth shot creator, who has shades of Bradley Beal in his game. Even at his very young age, George has the potential to be an immediate microwave scorer off the bench, which the Pels desperately need in their second unit. This is a popular mock for the team in recent draft projections, and it's not hard to see why.
SG, Jordan Hawkins, 6'5, 195 lbs – UConn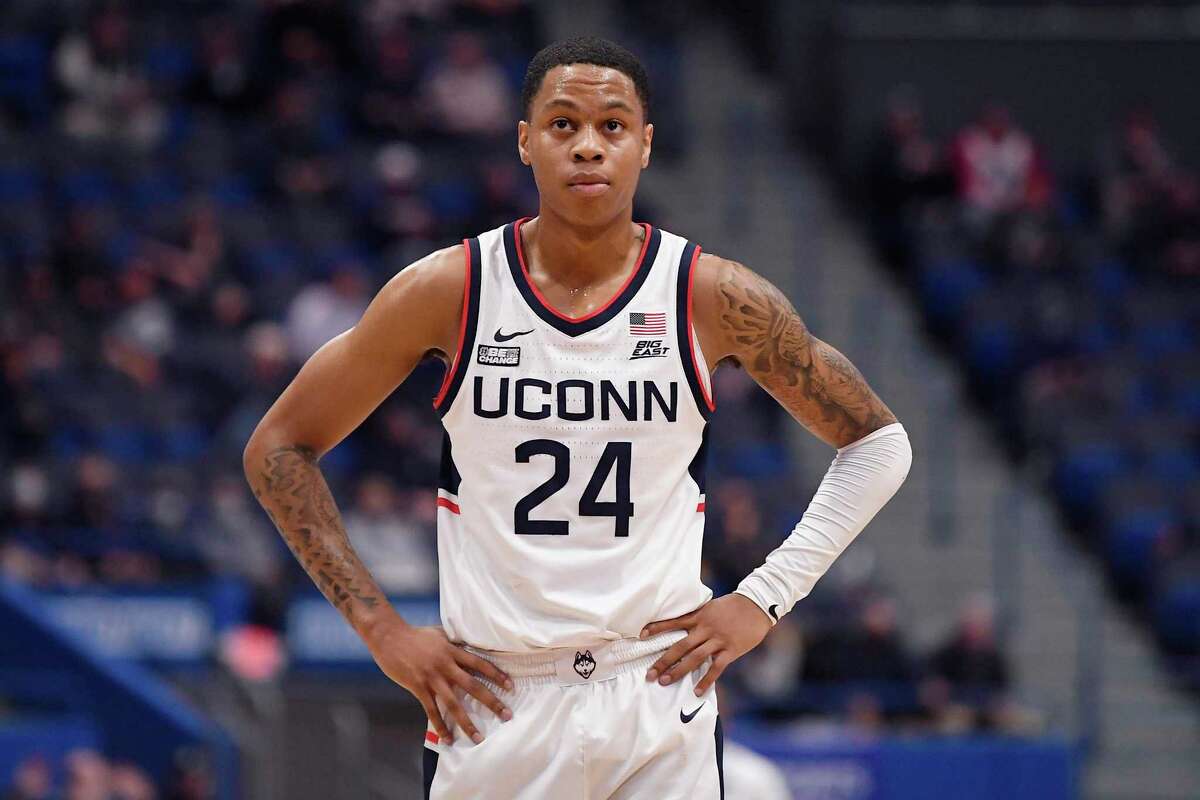 Hawkins played a significant role as a starting guard on last year's UConn national championship team. Dan Hurley's squad last year ran a very pro-style offense that was predicated on hitting their open shots they got off paint touches and kicks from Adama Sanogo, as well as limiting transition scores and playing strong half-court defense. Hawkins averaged 16.2 points on 38.8% from three on 7.6 attempts per game along with 88.9% from the foul line. Although he was mostly a volume catch and shoot player, he showed improvements with his handle especially later in the year. This was especially evident in the Arkansas game in the round of 32 last year where he finished with 24 points, 3/4 from inside the arc and 9/9 from the stripe. Even without a developed handle, Hawkins's game fits a major hole off the bench immediately for the Pels, and they might be attracted to him already being 21-years-old as well because they are looking for immediate impact players. This is another popular player that has been mocked to the Pels, and, like George – the reasoning is obvious.
PG/SG, Nick Smith Jr. , 6'5, 180 lbs – Arkansas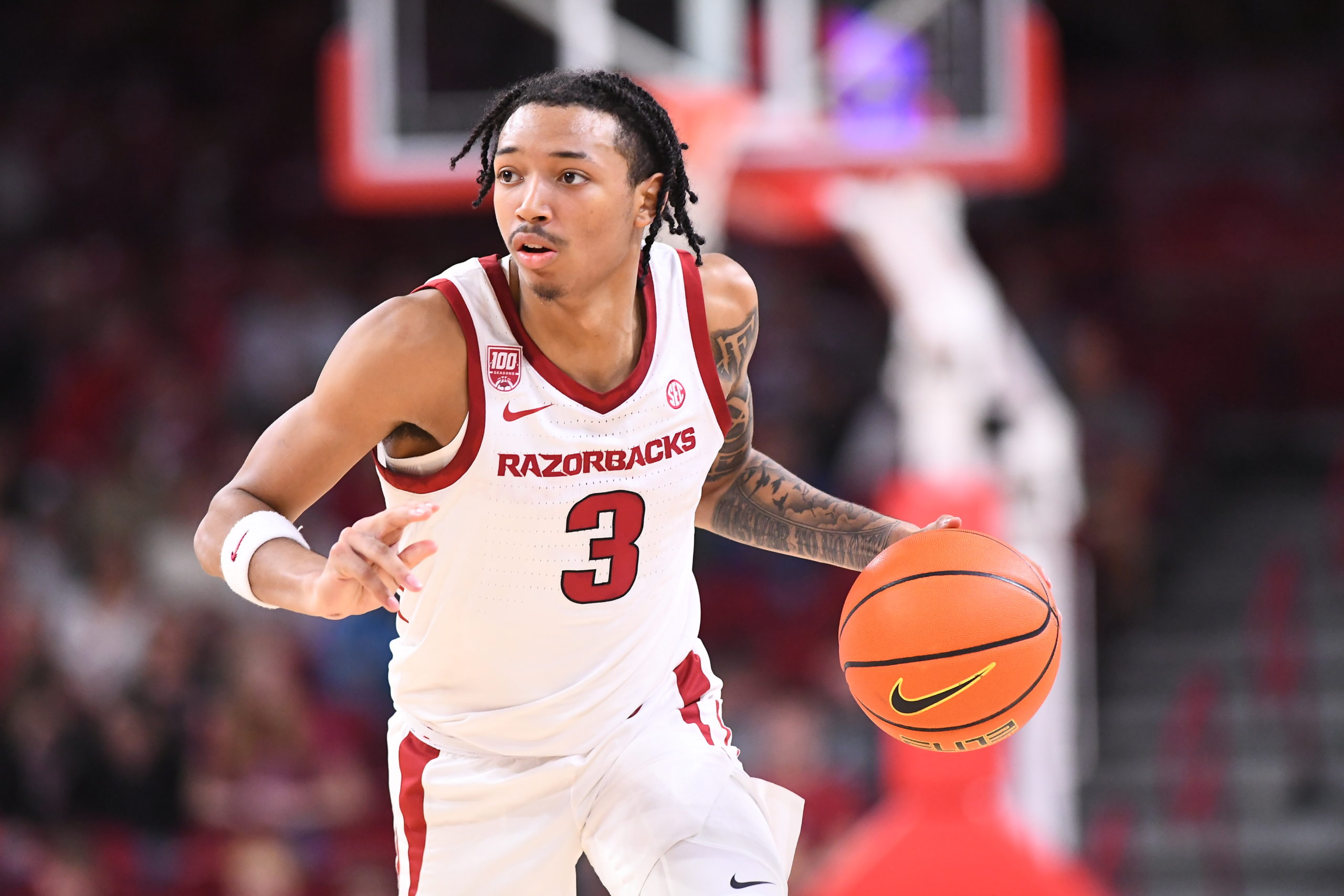 Smith is another player who was mocked far higher than 14 before the season but struggled with efficiency as well as finding his role next to teammates Ricky Council IV and Anthony Black. Smith's scoring potential makes him all but a lottery lock because of his ability to score from all three levels and self-create. In his freshman season at Arkansas, Smith averaged 12.5 points on 37.6% from the field and 33.8% from three. He showed flashes with five out of the 17 games he played going for over 20 points but will need to put on weight to really unlock his potential at the next level. The 19-year-old guard could have an immediate role off the bench next to Jose Alvarado and be the offensive force the team needs in their second unit. Also, he could potentially take over for CJ McCollum in the next few years, as he approaches his mid-30s. This is another high risk but high ceiling player that may turn off the Pelicans front office. However, they could look like geniuses in the next few years if Smith realizes his full potential.
This pivotal offseason begins with the draft for the Pelicans, and the good news is there are a lot of options here that make sense for the team in solving their main weaknesses. Even though they are picking at 14, the pick still holds a lot of value because of the depth of this draft – especially teams that are in need of guards. The front office has acquired a lot of assets over the past few years, and a big swing kind of feels inevitable in the coming years. One thing is very clear though: after a disappointing 2022-23 for New Orleans, there needs to be aggressive change in the organization to take a forward step into contention. The organization has showed willingness to do so thus far, with changes in the medical staff – and the hiring of James Borrego to overhaul their offensive system that struggled with its identity all last season.