Saints Training Camp Round Up; Stories and Standouts as Pads come on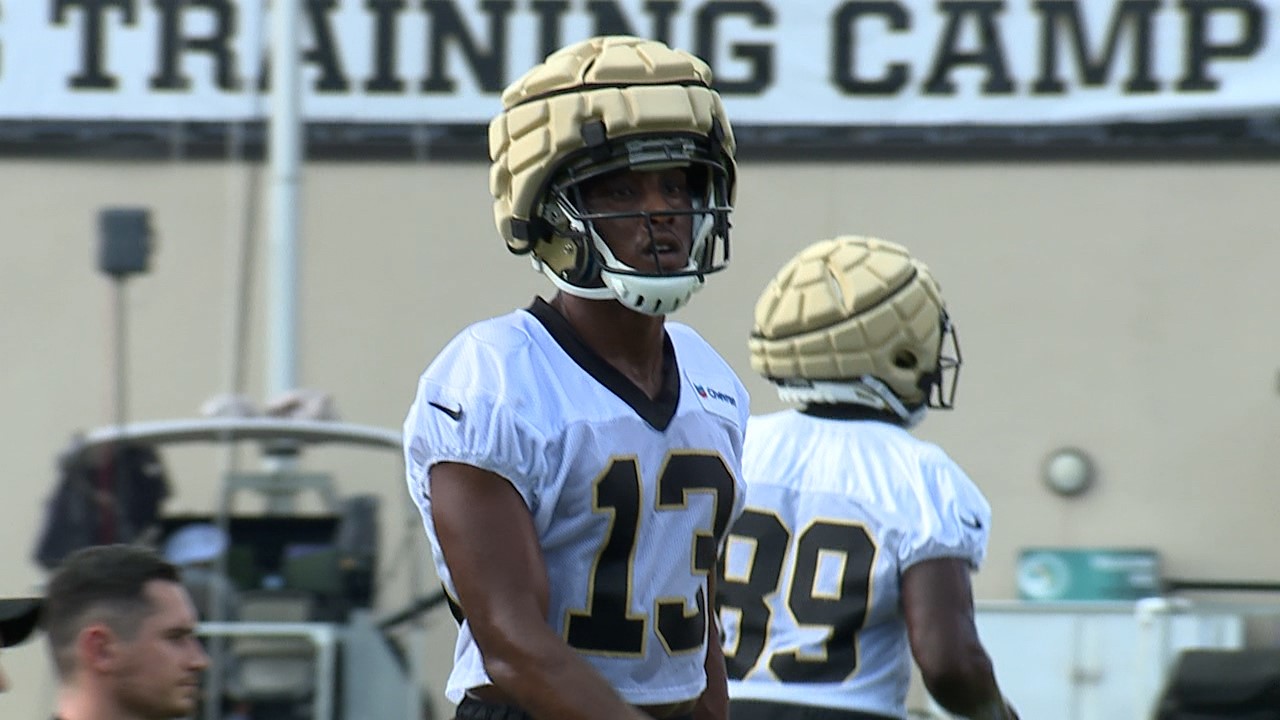 After settling into camp last week with only work in helmets, the team will get a look at what their 2023 roster looks like in pads for the first time. It's expected that temperatures will somehow be more miserable than usual for New Orleans in August throughout this week with temperatures touching triple digits, so probably can expect a calculated mix of indoor work. Nevertheless, exciting that we will get some video of padded team periods this week.
The first week of camp began to address some of the questions in the training camp preview from last Wednesday. First of all, Paulson Adebo and Payton Turner got the preliminary snaps with the starters, however, that isn't to say either are leading the battles early on – but it is interesting to see who gets the first looks with the ones.
Dennis Allen took to the podium on Monday morning to give an update regarding Alvin Kamara's pending punishment and his incoming meeting with NFL commissioner Roger Goodell.
This doesn't change the fact that Kamara will miss games, or the length of the suspension – but it does seem like discipline with be passed down soon. The earlier that the team knows how long they'll be without their superstar running back, the better they will be able to adapt their offense to time without him.
Michael Thomas has also began to turn heads at camp, as he continues to look as strong and healthy as ever. Dennis Allen spoke on the former offensive player of the year – referencing contested catches he made on Monday.
Many followers of Saints training camp last year will remember Thomas getting similar praise, so this is just par for the course with his ability which can never be questioned. Derek Carr has constantly raved about the veteran receiver's mentality and intensity since joining the team, and he talked about his first impression of him in a practice setting in a recent interview with his brother David Carr.
"He looks like Michael Thomas to me," the Saints quarterback said, "He looks violent in his routes. He looks fast. He's the ultimate competitor and we're seeing that everyday."
In other Saints quarterback news, Fresno State rookie Jake Haener has gotten off to a fantastic start in his first practices as a professional. Despite taking third team reps, the 6'0, 200 pound quarterback has continuously shown the decisiveness and decision making that the Saints lauded so much when they drafted him. Although the team has their quarterback for the foreseeable future, it appears that they will have an elite option at backup for years to come.
There have been already a few notable injuries reported out of camp, however, mainly on the offensive line. After signing with the team early last week, former pro bowl guard Trai Turner suffered a quadriceps tear last Friday that effectively ends his season. A tough break for a depth piece that could've played a role in relief of potential injuries to the team's starting five. One of those names, starting guard Andrus Peat, also suffered a quad injury that forced him to leave Monday's practice early.
Fortunately, it is seen as far less significant than the one suffered by Turner, but any Saints injury news in training camp can cause panic due to the way they have haunted the team the past couple of years.
The final striking tweet from the media members in attendance was one by Brooke Kirchhofer of NOF Network regarding a big play made by Jimmy Graham in his first padded practice as a Saint in nearly a decade.
There's no question anytime Graham stands out on a play, it will be noted by a New Orleans media member in attendance – and rightfully so as it is still very cool seeing him back in the facility. Even though the 36-year-old is more than likely out of his physical prime, it is clear that a return to his "home," as he has described it multiple times this past week, has been rejuvenating for him and he seems determined to find a role in the Saints offense this season.
There is no doubt more to come from Saints training camp this week, as the pads come on and more footage from practice arises. We will continue to provide any and all updates from the Saints facility over the coming weeks leading up to preseason.