The Saints lost because of bad offense – not because of Tom Brady or the refs
Do not waste one iota of your energy fuming about Mike Evans' shenanigans or Tom Brady's petulance following the Saints' 20-10 loss at the hands of the rival Buccaneers.
Actually, I take that back – this isn't a rivalry.
This is an assassination attempt against a team that has spent years building a winning culture – that is itself part of the very fabric of its region's identity – perpetrated by a team that happens to have Tom Brady.
This was never really about the Bucs. It was not about the Bucs on Sunday, and it wasn't about the Bucs any of the other times the Saints made Tom Brady smash an expensive Microsoft tablet on the sidelines like a child who's been told he can't play Fortnite until he finishes his math homework.
Brady isn't even really the villain.  He was almost a Saint, as it has been widely speculated (reported?) that he would've signed with New Orleans had Drew Brees chosen to retire after the 2019 season.  And therein lies the source of Tampa's raging insecurity – the Buccaneers are enjoying a few years of success because they got to eat the Saints' leftover po-boy.  Tom Brady chose them; the Bucs organization didn't build anything on its own.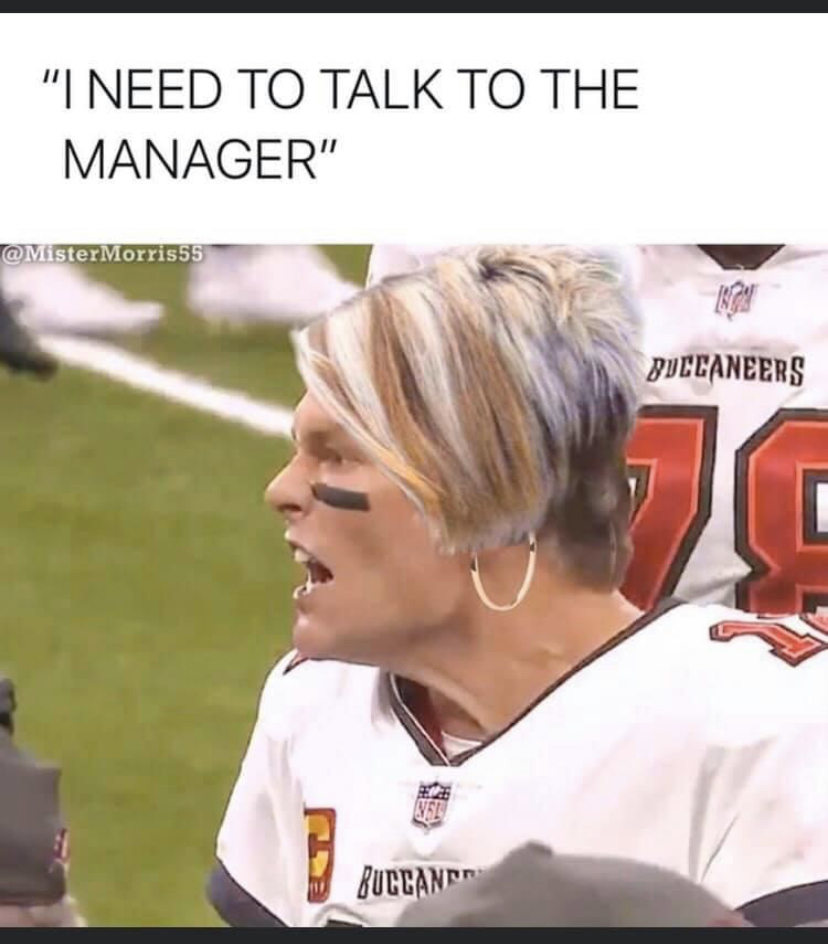 The Bucs are a mirage. They will vanish into the abyss when Brady retires. There is no place in the annals of NFL history for them.
Their 2020 COVID Super Bowl will forever have a Tom Brady-sized asterisk and I'd wager that no one currently in their bandwagon even remembers the 2002 season in which they also won it all under Jon Gruden…but were swept in the regular season by the Saints.
This is no rivalry. This is not about Brady.
This is not about Mike Evans, on whom I will not waste another word because he is a big doodoo-diaper baby.  Actually, here are some more words: Marshon Lattimore will go down as perhaps the greatest cornerback in Saints history, while Evans will simply be a footnote; just another one of Brady's inconsistent, oft-injured receivers.  Lattimore doesn't just live in Evans' head – he is embedded into the very genetic material of the receiver's brain cells.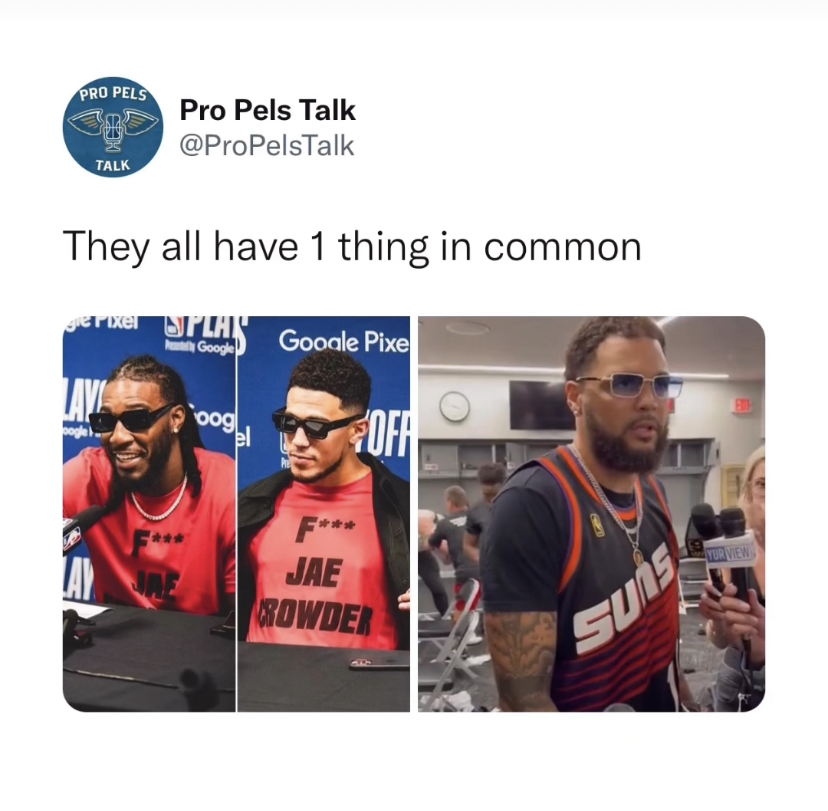 This is not about the officials. Don't even go there.
This is about a Saints team that played elite defense for most of the game, but couldn't hold up when its putrid offense farted out 5 turnovers, one of which was a pick-six.  The bottom line is the Saints owned the Bucs until Mark Ingram's fumble halfway through the fourth quarter.  The offense was so decrepit that they let Tampa hang around, and paid the price for it.
If the offense had just been mediocre, the game might have been over by halftime. If they had just bothered to show up, no one would be talking about Brady or the brawl or the refs.
Because there is a sloppiness about this Saints team through the first two games, it's fair to question decisions made by the coaching staff.  It's probably fair to say that Sean Payton would never have tolerated Marshon Lattimore's antics last week against the Falcons, when a late personal foul extended the Falcons' final drive and gave them a chance to win.  The star corner will certainly get a talking to this week, but it's fair to wonder whether Payton would have nipped that in the bud before Mike Evans decided to take a cheap shot.
It's fair to wonder whether Jameis Winston should have played at all. Before the game, it was reported that he has four fractured vertebrae in his back, and that certainly colors the perception of Winston's decision-making. He looked hesitant on several plays where he could've taken off and run. He missed wide open receivers on multiple occasions.
Is Winston in too much pain to be effective?  I err on the side of throwing that fake tough guy bullshit out the window, and don't let your injury hurt the team as much as it hurts the player.  Unlike the Bucs bandwagon, I remember 2002.  I remember when Saints QB Aaron Brooks had a bum shoulder and his ineffectiveness in the team's final three games cost them a playoff berth.
Hopefully, Jameis is fine. Hopefully, the reports of his injury were overblown and he simply had a bad game. It happens.
As my Black and Gold B.S. co-host Sean Haspel pointed out, Payton has a long history of correcting the Saints' early season woes.  September is usually a rough month for the Black and Gold – the Saints haven't started 2-0 since 2013.
But Dennis Allen has no such history. His is yet unwritten, and next week's game against the lowly 0-2 Panthers will tell us a lot about what the Saints are capable of. Or, what they aren't.