For The City
As City of Gods by Fivio Foreign, Ye & Alicia Keys meets you before entering the door of the new brick and mortar for Emline, you can sense the energy that awaits. The security guard monitors the amount of people entering the establishment as the place was filled with love and support.
Emline, a brand started by James Mayes in 2017. On their website, the brand is described as "a cut and sew luxury band catered to the urban style rooted from the heart of New Orleans…thru unique designs that represent the upbringing of those who were born or raised in poverty or less fortunate neighborhoods."
Based on what I witnessed, I can agree.
As I was able to guide myself through a sea of people in this renovated warehouse, I was impressed by the set up. The exposed brick with concrete floors. The pool table in the back corner with a serviceable kitchen adjacent to the square register. The real essence of the building is captured in a 15-foot electric mural of Emline's logo, a magnolia.
The Magnolia seems foundational to Emline's voice. I noticed that several members of the staff working were wearing a necklace with the magnolia pendant outlined in gold. I was able to have a conversation with Semaj, a friend of James for over 20 years. She explained that, "the pendant was only given to those who James really trusts," as she fiddles with hers with a smile on her face. "Since high school, he was always known for dressing."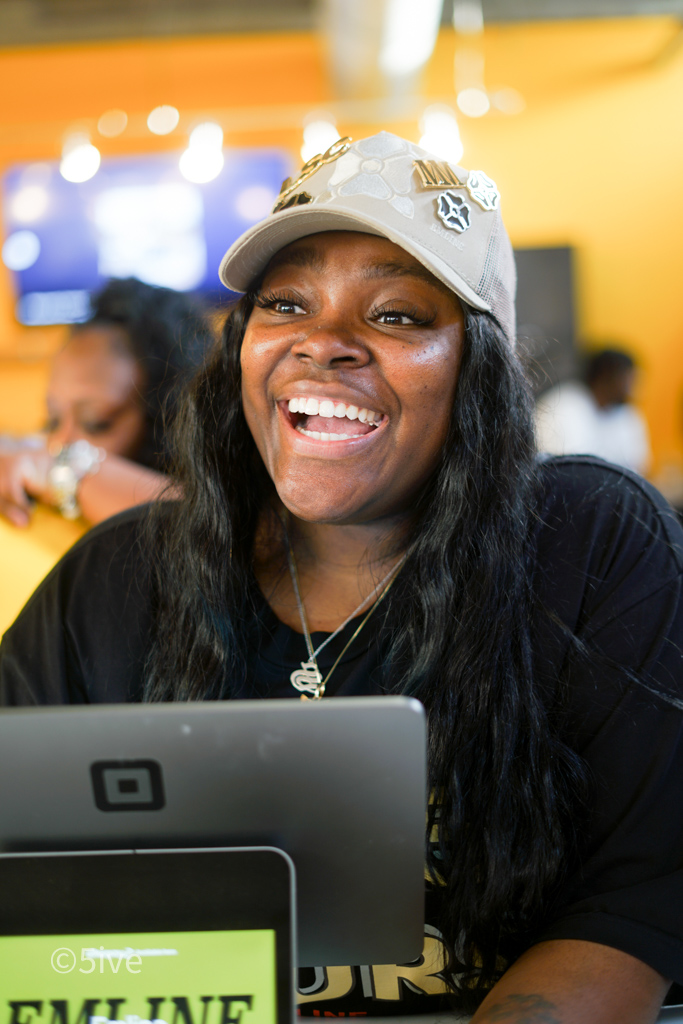 The store is filled with clothes. T-shirts. Pants. Jeans. Shirts. Socks. Rugs. Women's underwear. Whatever a customer wanted, it was provided. Even children clothes were available. One of my favorite pieces was the cream half-zip shirt with the 87 Flowers on the back. Its ability to be multi-purposeful stuck out to me. Also, there was a t-shirt that encapsulated his mother.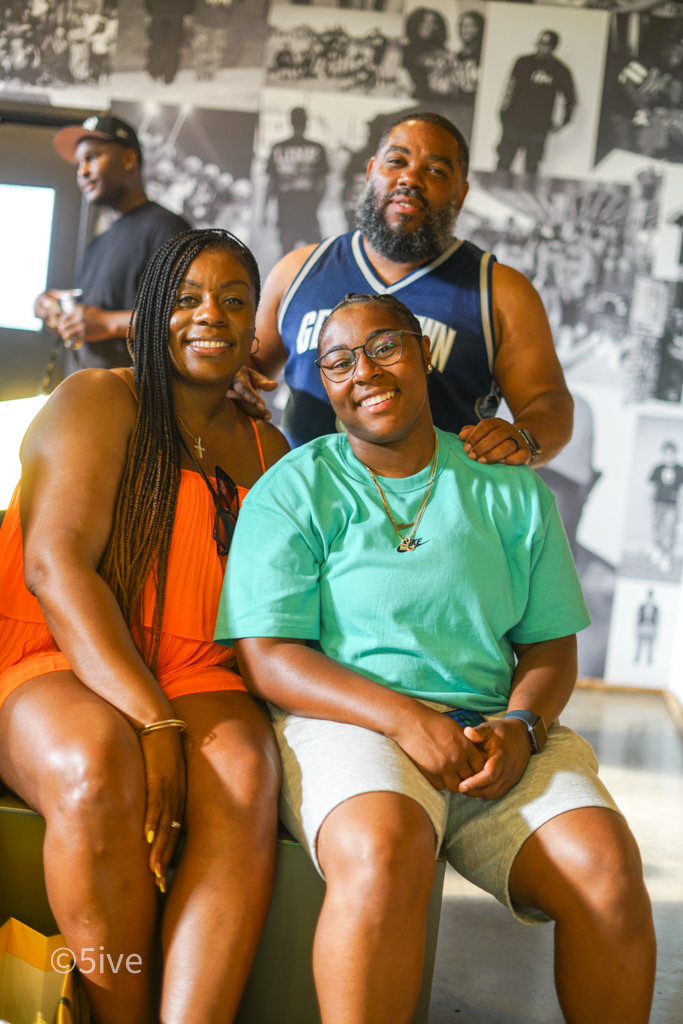 Following James on Instagram (@emlinejames), you will notice that he lost his mom last year. From tattoos to shirts made in her honor, you can tell that he was close with her and his family. So much so, his family was ever-present throughout the store. I was able to meet his grandmother. My first interaction was with his cousins that traveled from Las Vegas, Kia. She owns her own boutique in northern Vegas, about 15 minutes from the strip. Kia told me that "James has always been different, especially when it came to clothes."
Different is good.
New Orleans is a different place. Individuality is essential for living. Getting dressed and being fresh is a rite of passage. From Bally's to Dickie suits with G-Nikes, this city has always had it's own sense of style. James exemplifies the spirit, which is why so many are supportive of his brand. Whether it is a fellow New Orleanian or rappers like Lil Baby, he seems to be appreciative of the support. James embodies the magnolia. His friends and family are the water that have helped him grow.
#ForTheCity