What the hell were you thinking, Matt LaFleur?!?!?!?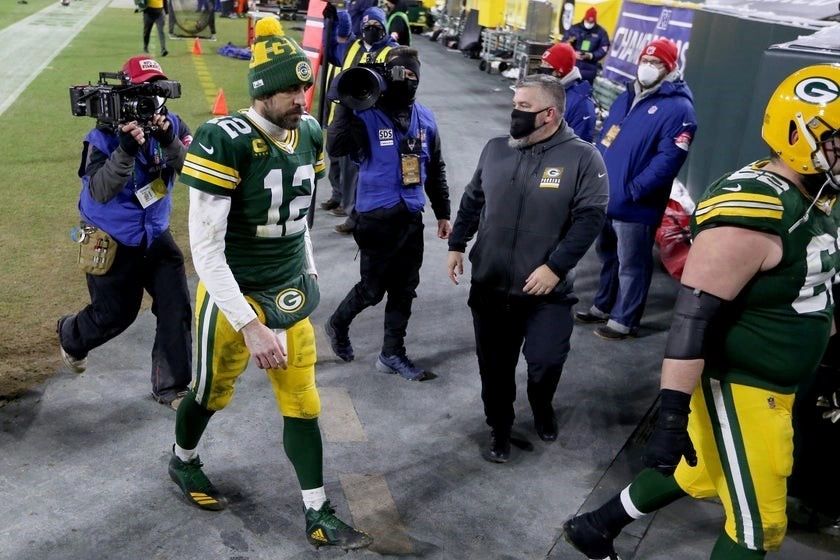 Are you fucking kidding me? This is what you give us! The Green Bay Packers have no one to blame but themselves, but the sorry ass referees do deserve honorable mention. Missed opportunities and costly mistakes made all the difference in the 31-26 loss to the Tampa Bay Buccaneers.
A field goal? With 2 minutes and 9 seconds left in the fourth quarter, trailing Tampa Bay, 31-23, fourth-and-goal from the Buccaneers 8 and you kick a damn field goal. Make it make sense? We are still down by a touchdown, with the clock now working against us. (At this point I knew we fucked up) And sure enough, Green Bay never got the ball back. The Green Bay Packers held their ground on the next two plays and forced the Buccaneers into a third-and-4. But Packers cornerback Kevin King (who showed his true colors *soft*) was then flagged for pass interference against Tyler Johnson, which, in essence, ended the game. This was a bull shit ass call, if I do say so myself. How do you make that call in that situation? You had a fucking pocket whistle the whole game now you want to blow something, give me a fucking break dude! All game long referees made a concerted decision not to call holding penalties, but on a critical game-defining play a flag was thrown from the back judge (delayed longer than a spirit flight out of Lambeau) and pass interference was called.
Let's rewind, in the first half, Davante Adams dropped a back-shoulder throw from Rodgers in the end zone (which is unheard of) He only had one drop in the whole season before today, and the Packers eventually settled for a field goal. This does not happen-Like ever. Will Redmond dropped an interception on an overthrow following Rodgers' interception, allowing Brady to find Scotty Miller behind Kevin King (more like Kevin Pince) for a 39-yard touchdown with six seconds left in the first half. That's an 11-point swing in three plays.
Two turnovers handing the Buccaneers 14 points, two important drops in the first half, a drop on a two-point play and three failed chances to score a touchdown in the fourth quarter sealed the Packers' fate. No way to come back from that.
Aaron Jones' fumble on the first possession of the second half allowed the Bucs to take a commanding 28-10 lead.
After cutting the lead to 28-23 on back-to-back touchdowns, giving fans some hope, Equanimeous St. Brown dropped the two-point conversion attempt, a costly error that helped change the dynamic of the final quarter.
The packers should have never been in a situation like this. Not sure who this team was but I hated watching them. This must be how the bears feel. How we lost this game and missed out on a chance to go to the Super Bowl will require a full autopsy. I'm sick to my stomach and can't believe we went out like this. I'll be back after I cry in the car.
-Signed a hurt Packers Fan