What To Do With #14?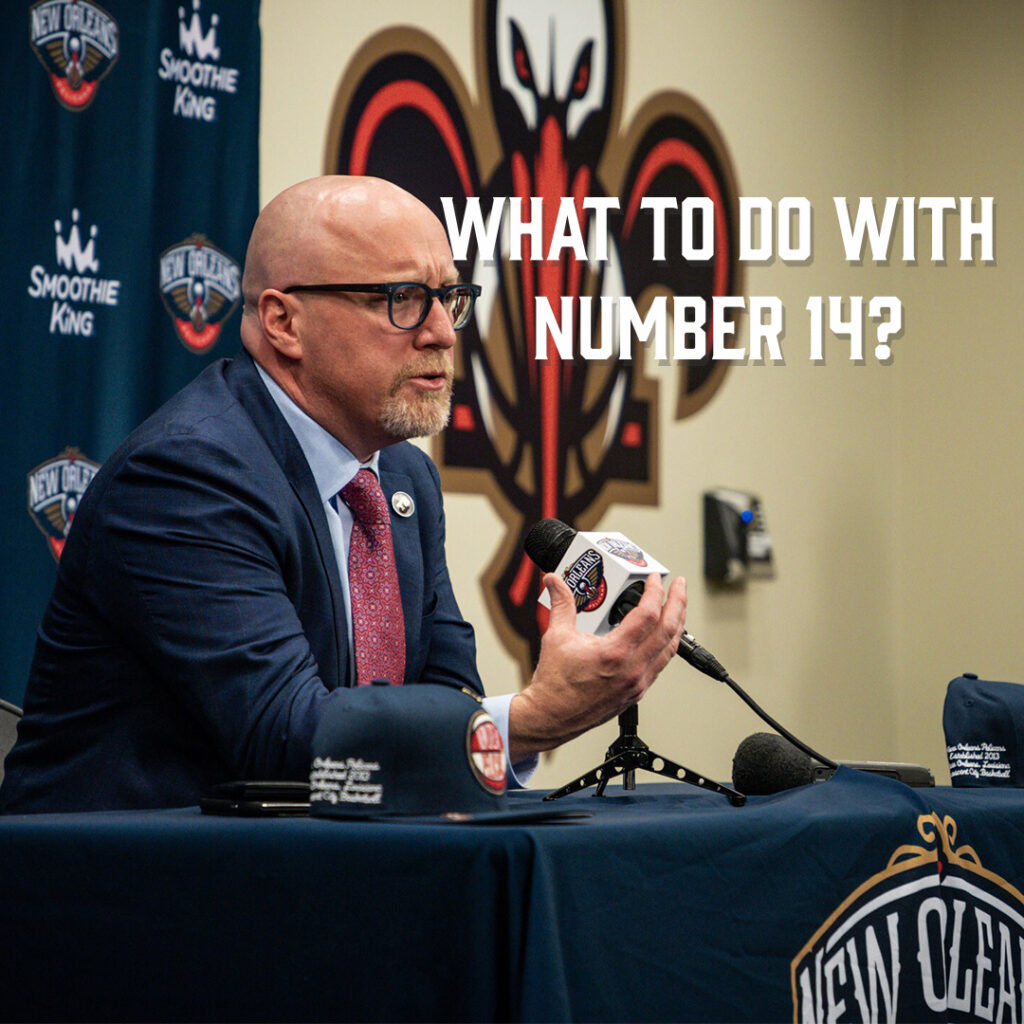 The New Orleans Pelicans have some interesting questions on their hands in the upcoming weeks. With General Manager Trajan Langdon interviewing for the Washington Wizard's President of Basketball Operations – where he has some distinct ties to – David Griffin & staff have their work cut out for them.
The inevitable possibility of replacing Langdon comes at an inopportune time. On yesterday, the NBA ping pong gods spoke. The Pelicans, with a .5% chance, did NOT receive this year's coveted number 1 pick in the NBA draft. Wemby in the City had a decent ring to it. As it rains outside, lightning did not strike twice for the Poydras Pels.
The team was given the 14th pick; the last pick of the lottery. With David Griffin's immediate displeasure, I'm sure it is something he knew would happen. Now, finally knowing that he has the 14th overall pick, what does he do with it?
Let me tell you:
Option 1: Draft Jordan Hawkins
The 6'5 sophomore from Maryland, cousin to the Bayou Barbie & national champion – Angel Reese, is a SHOOTER. I'll say this again, he is a shooter. The Pelicans shot 36.4% from 3 this past season which ranked 14th in the NBA, according the NBA.com. But the team only attempted 30.1 3's per game, ranking second-to-last in front of the Chicago Bulls. Jordan Hawkins shot 50% from 3 (21-42) in 6 games in the NCAA tournament leading UCONN to a national championship. The quick twitch – screen running guard made 109 3's this season, second to school record-holder, Ray Allen.
Option 2: Trade the Pick
The Pelicans have shown that they are not great at improving their draft projects based on their team needs when in comparison to the good-to-great teams around the league. Subsequently, I would not think drafting a project would be conducive to this team's already crowded roster. The front office would look to bring in players that have already carved out a niche in the NBA. There are some options out there, but I believe several dominos need to fall for the ball to bounce in their court. (Portland)