Meet Level Water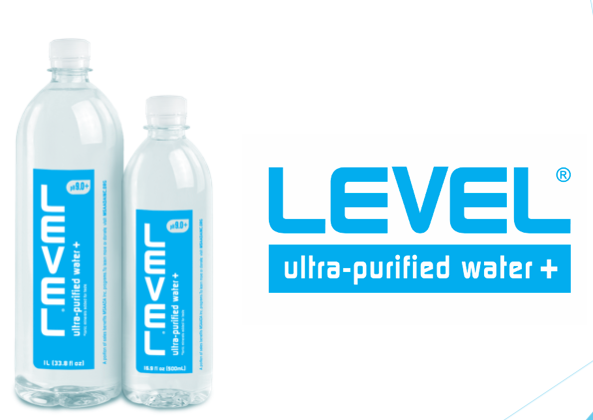 LEVEL Ultra-Purified Water, who recently joined forces with Boot Krewe Media; is a New Orleans based water company that hit the ground running in 2016. LEVEL water has a superior taste that goes through 11 stages of purification and adds ionic trace minerals (Calcium, Magnesium, Potassium) to deliver an alkaline water. The founder of LEVEL and President of MSAADA, John R. Williamson Jr., saw the need for representation in the bottled water market, thus creating LEVEL Water. LEVEL Water is a brand that represents and uplifts the community through community service, charity, health education, and mentor ship in entrepreneurship.
LEVEL is not just any water and the proof is on the label, with a pH balance of 9.0, a water with added trace minerals of calcium, magnesium and potassium.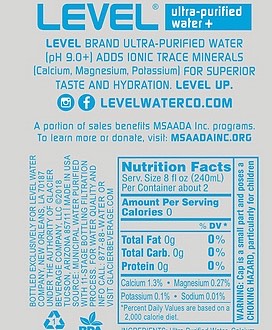 Lala's TASTE REVIEW: A clean taste, with no trace of minerals at all. Its actually very refreshing with neutral in flavor. I drank it cold not room temperate. It quenches in a very direct and pleasing way, I instantly felt refreshed.
BKM is excited to partner with LEVEL. This partnership is a continuation of our goal to showcase the best local brands. We are confident that Level will change the way our region thinks about hydration in the same way Boot Krewe Media is changing the way content is consumed." Check out our Instagram page for  exclusive deal from BKM on LEVEL water; discount codes giveaways and more.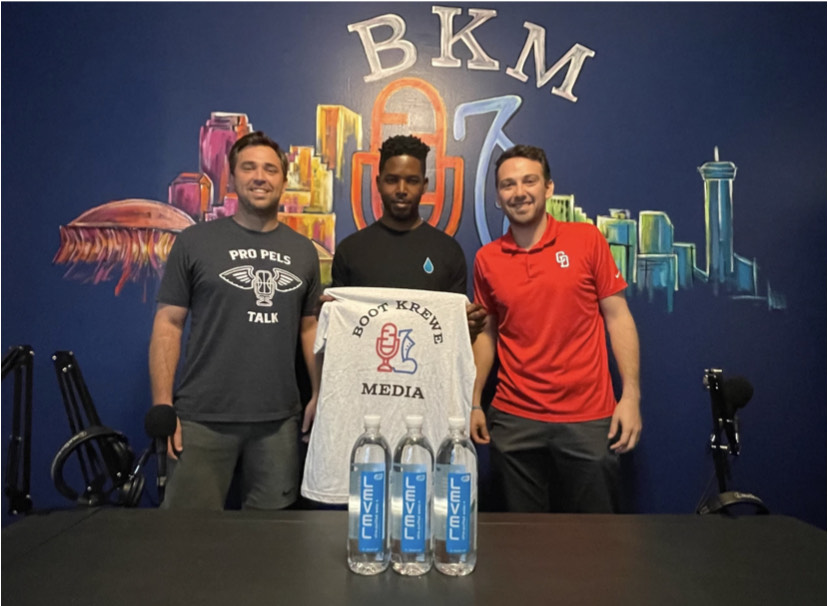 Buy Level Water at these Retailers
| | | |
| --- | --- | --- |
| A Level Up Beauty Supply | 1136 Franklin St | Gretna, LA 70053 |
| ADDIS NOLA | 422 South Broad | New Orleans, LA 70119 |
| Backatown Coffee Parlour | 301 Basin Street, Suite 1 | New Orleans, LA 70112 |
| Big Easy | 3415 S. Carrollton Ave. | New Orleans, LA 70118 |
| Chef Discount Market | 10833 Chef HWY | New Orleans, LA 70127 |
| Chicken Shack | 7118 Downman Road | New Orleans, LA 70126 |
| Daily Beet | 1000 Girod Street | New Orleans, LA 70113 |
| Daily Beet | 3300 Magazine Street | New Orleans, LA |
| Earn Dat Body Fitness Camp | 1871 Agriculture Street | New Orleans, LA 70119 |
| Equip Fitness | 1029 Oretha Castle Haley Blvd. | New Orleans, LA 70113 |
| Family Ranch | 11950 Haynes Blvd. | New Orleans, LA 70128 |
| Fast Fuel Mart | 831 Whitney Ave | Gretna, LA 70056 |
| Froot Orleans (Circle K Food Court) | 1522 St Bernard Ave | New Orleans, LA 70116 |
| Health Market | 427 Sawdust Road | The Woodlands, TX 77380 |
| Hookah House of Smoke | 1009 N. Claiborne Ave. | New Orleans, LA 70116 |
| Kermit's Mother in Law Lounge | 1500 N. Claiborne Ave | New Orleans, LA 70116 |
| LEVEL One Fitness | 1803 Cleburne St | Houston, TX 77004 |
| Meals From The Heart Cafe | 1100 N. Peters Street | New Orleans, LA 70131 |
| Mereaux Quick Stop | 3112 E. St. Bernard Hwy | Mereaux, LA 70075 |
| Millennial Park | 3817 Florida Blvd | Baton Rouge, LA 70806 |
| Motivation Team Athletic Academy | 3445 Toledano Street | New Orleans, LA 70125 |
| NOLA Cycles | 518 Conti Street | New Orleans, LA 70131 |
| NOLA Discount Food Store | 2204 L. B. Landry Ave. | New Orleans, LA 70114 |
| NOLA Nail Cafe | 1010 Wagner St. | New Orleans, LA 70114 |
| NOLA Vegan Cafe | 1923 Leonidas Street | New Orleans, LA 70118 |
| NardFit Studio | 440 N. Third St. | Baton Rouge, LA 70802 |
| Orleans Center | 2707 Orleans Ave | New Orleans, LA 70119 |
| PJ's Coffee | 5733 Read Blvd. | New Orleans, LA 70127 |
| Pra Lees | 3745 Frenchmen | New Orleans, LA 70122 |
| Pra Lees Restaurant | 3600 Jumonville Street | New Orleans, LA 70127 |
| Prime Fitness RX | 1615 Poydras Street | New Orleans, LA 70122 |
| Ray's on the Ave | 2005 St. Bernard Ave | New Orleans, LA 70119 |
| Smiley's Grill | 3716 Downman Road | New Orleans, LA 70126 |
| Studio Be | 2941 Royal Street | New Orleans, LA 70117 |
| Sweet Vegan Soul Food Restaurant | 1025 N. Broad Street | New Orleans, LA 70119 |
| The Snack Shack | 502 South First St | Amite, LA 70042 |
| Triangle Deli | 1904 North Broad Street | New Orleans, LA 70119 |
| True Skills Barbershop | 1800 Stumpf Blvd # 1 | Terrytown, LA 70056 |
| Vegan Wit a Twist | 514 S. Rampart | New Orleans, LA 70113 |
| Vinnie's Smokehouse (Thibadeaux) | 2601 LA-1 | Labadieville, LA 70372 |
| Willie Maes | 234 Loyola Ave. | New Orleans, LA 70112 |