2023 LSU baseball preview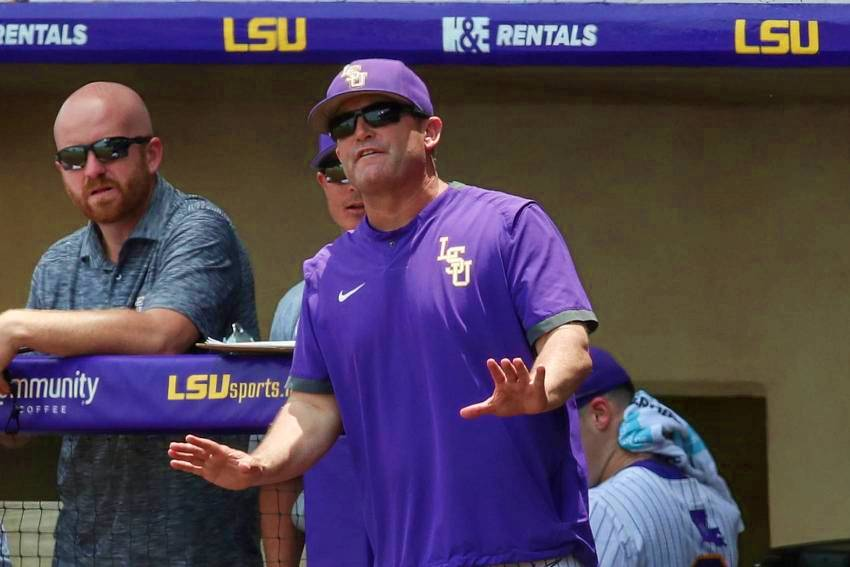 People treat the idea of hope in drastically different ways.
For some, having hope is what gets them though daily life. This could be hope for a good weekend with friends, hope for a hot dinner to go home to after a long day, or simply hope that tomorrow will be better than today.
There's a pessimistic outlook of hope though too. People that have been hurt by feelings of hope in the past often want to abandon the idea altogether. They want to place hope in a box on the floor and never look at it. Heaven forbid they get their hopes too high and their expectations aren't met.
While the first pitch of the college baseball season has yet to be thrown, the 2023 LSU team is already stirring this duality of hope among fans.
College baseball's preseason polls are all released, and LSU is the unanimous No.1 team in the country. When asked about how he feels about the media placing such lofty expectations on his program, Tiger coach Jay Johnson explained that being recognized is always good for the program.
"It's awesome," Johnson told the media during his preseason press conference. "You can utilize it in recruiting. Young people want to play for a school where baseball matters. In terms of the play on the field though, it [the polls] doesn't matter."
It's safe to say that some LSU fans see the No. 1 ranking differently than Johnson.
There are some who use the preseason polls as fuel to their hope for this year's team. However, there are the pessimists out there who fear that there's too much hype surrounding a team that hasn't proven anything on the field yet.
The truth of where expectations lie should be somewhere in the middle.
For starters, this year's LSU team is extremely talented and represents an excellent mix of returning stars and transfer players that will immediately have a positive impact on the team.
The Tigers return the best player in college baseball in Dylan Crews who will once again be patrolling center field for the purple and gold. He will be joined by returning players Tre' Morgan (1B), Josh Pearson (OF), and Jordan Thompson (SS) who all have a good chance of being stars on this year's team.
Yes, I included Thompson. Fans will remember that Thompson was the much-maligned shortstop on last year's team due to his errors in the field. I believe Thompson will prove to be much more consistent this season, but don't just take that from me. Take it from Johnson as well.
"I'm really excited about Jordan Thompson's development," Johnson said. "I would speak of Jordan the same way I speak of Dylan [Crews] in terms of where he stands on the team right now."
Other returning players that could make a big impact are Alex Milazzo (C), Jack Merrifield (2B/IF), Cade Beloso (DH), and Brayden Jobert (DH/OF).
Then, there are the newcomers who transferred in from other schools. There's Tommy White who will play 3rd base who transferred from North Carolina State where he batted .362 in the 2022 season as a freshman. Some may know him better by his nickname "Tommy Tanks" after his 27 home runs set the NCAA record for a freshman.
There's also Paul Skenes who transferred from Air Force and will, without a doubt, be LSU's Friday night starting pitcher and Thatcher Hurd from UCLA who will most likely be the Saturday starter.
Look for junior transfer Ben Nippolt to also receive some playing time in the middle infield. Nippolt hit .308 at VCU last year and represents a tough out at the plate.
LSU will have the luxury of picking from a host of talented freshman in Jared Jones (DH), Paxton Kling (OF), and Chase Shores (P) to supplement the veteran talent littered throughout the starting lineup.
All will significantly play this season, and freshman Gavin Guidry (IF) could also work himself into some at-bats as well.
A starting lineup in the field for opening night against Western Michigan this Friday may look something like this:
Paul Skenes (P)
Alex Millazo (C)
Tre' Morgan (1B)
Gavin Dugas (2B)
Tommy White (3B)
Jordan Thompson (SS)
Josh Pearson (LF)
Dylan Crews (CF)
Paxton Kling (RF)
Jared Jones/Cade Beloso (DH)
While having so much talent is a good reason for optimism, talent doesn't correlate in baseball like it does in other sports. Balls routinely take bad bounces, and even the best players regularly find themselves in slumps in the field and at the plate.
It's impossible to win every game at this level of baseball, and there will be losses that many Tiger fans scratch their heads about. Losing is part of the sport though, especially with LSU's schedule this year.
The Tigers will play five teams in the D1 Baseball preseason top 25 with four of those teams listed in the top 10. That will not be an easy order, but it should tell fans and the players how the 2023 Tigers stack up with the best in the nation.
The 2023 season is almost here and hope will soon give way to reality. My only hope is that Tiger fans relax and enjoy a season that should end up being a special one for LSU.