This Man is Going to Win His Third Straight MVP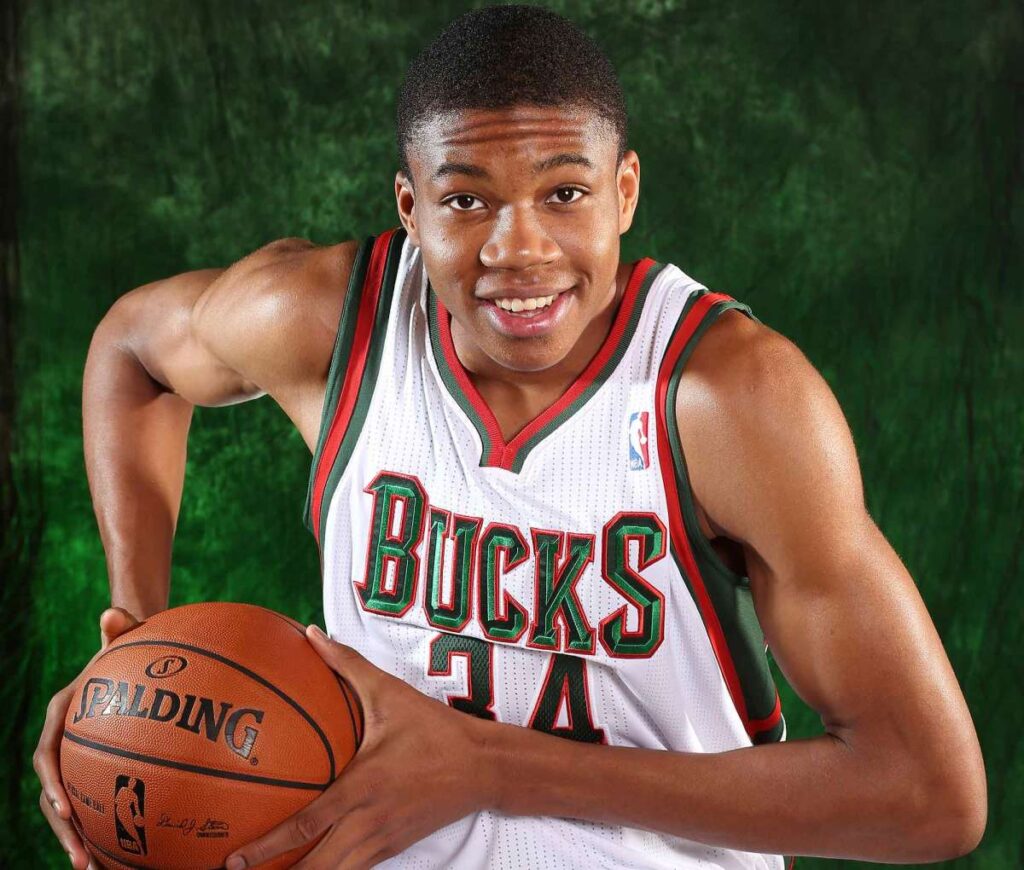 The NBA MVP Award has long been highlighted as one of the most controversial awards in sports. There has never seemed to be a distinct formula and has instead become a media driven narrative forced process. Lebron James, the player who has dominated the league for nearly two decades only has wait … four MVP's? Here are three seasons where Lebron LOST the MVP:
2005: Nash – 18/4/10 Lebron – 31/7/5
2006: Nash – 18/3/11 Lebron – 27/8/7
2007: Dirk – 24/8/3 Lebron – 30/8/7
So needless to say this award is not something that rewards the best player in the league for wearing that title, nor does it even reward the best player in the league for having the best season. One thing that this award commonly accentuates is whatever player is driving the most hype in a particular season. Whether it was DRose, Russ and even Giannis' first MVP their performance was worthy, but the excitement surrounding their campaign is what separated them from the pack. And NBA players, especially those involved in these conversations have been outspoken about how shallow of a process the MVP selection has been. James Harden voiced his disdain following Giannis's first NBA that probably should have gone to Harden. The Beard lamented "I wish I could be 7-feet, run and just dunk. That takes no skill at all," ….oof.
Such criticism surrounding the award and it's intention vs. reality has once again been emphasized this season. Whoever was the talk of the town the last few years officially had their time and it's officially the moment for someone new to get their roses. This concept known as "voter fatigue" has cast a shadow over the importance of the award in the 21st century. Once a star has won multiple MVP's the collective media says:
Giannis…the same player who benefitted from being the newcomer 2 seasons ago, when he dethroned James Harden, has added another MVP to his cabinet when he beat out Lebron in COVID campaign. This season though? Crickets. Giannis is having his best season as an NBA player. Virtually duplicating his offensive output from last season 29/12/6 while vastly improving his defensive (blocks/steals) while mostly managing to not foul. Hence his career high 34 minutes a game. Now that Embiid has gone down it would seem far fetched that he will win the award. Any kind of derailment in the shortened season is going to be difficult to come back from, even for Embiid who seemed to be clearly leading the pack. Lebron, always in the conversation, will never get the benefit of the doubt and is honestly probably a slight edge off the MVP pace anyways this season. So seemingly the floor would be open for Giannis. However, right now according to Vegas, Giannis has 4 players ahead of him for the award (Embiid, Lebron, Jokic, Doncic). So as I mentioned, the Embiid injury is going to do considerable damage for his case. Lebron, always has top end odds as people pour money into his namesake knowing he's the best player in the world, yet he never wins.
Which leaves the two Eastern European ballers in front of Giannis. Like Giannis has become, the two players ahead of him are triple double machines. All three players have such similar P/R/A lines that it's not worth dissecting these minor differences. Unlike Giannis, Doncic and Jokic play a very slow controlled version of the game, often seemingly playing in Jello. Let's start with Doncic vs. Giannis…
For me, Doncic fits the Drose model of MVP push in the sense that he's so young, so talented, and so so fun to watch. He was getting killed for a while by his team's performance as they were under .500 for portions of the season, but they appear to be resuming their playoff appearance form of last season. So where does Giannis hold the advantage? Defensively first and foremost. Doncic has been seen as a minus defender prior to this season and to his credit has taken leaps in those responsibilities. Yet, Giannis has the uncommon ability to influence games exclusively on the defensive end, providing both a startling statistical output, as well as an intimidation factor that is difficult to quantify. The other facet of his advantage over Luke is his efficiency. Giannis is a significantly more efficient player that Luka, both in terms of turnover rate and efg%. Hollinger's index reflects that Giannis at 29.33 PER is over 3 points clear of Doncic at 26.18; they are 3 and 9 ranked respectively in the category.
To close it out, let's analyze Nikola Jokic vs. Giannis for the MVP. Luka's deficiencies were relatively easy to highlight, especially when his deficiencies stem in areas where Giannis excels. Jokic is much more difficult to paint criticism, both because he's in his 6th year and has adjusted many of his weaknesses, and also because like Giannis he is also a versatile big. The PER stat I highlighted in talking about Doncic vs. Giannis? Well Jokic leads that category, effectively marking him as the league's most efficient player. Jokic is also the only player in the league that is top 10 in points, assists and rebounds. But the defensive metrics favor Giannis and they favor Giannis by a mile. Jokic is a slow moving player and against some of the NBA's most dynamic offensive players it's often difficult for him to maintain positioning. Giannis, is #1 in several defensive categories including win shares, while Jokic is on the fringes of anything that flatters his defensive output. Jokic's historic efficiency (leader in VORP) is deserving of praise, but the two way dynamism of Giannis seems too much to overlook when comparing the two players. The other caveat here is team performance. If either the Bucks or Nuggets get extremely cold or hot, the outlook towards these stars will simultaneously shift.
This is all to say that if I'm a betting man Giannis is going to take home his THIRD straight MVP. Seemingly incomprehensible, given the depth of talent in this league right now.