Teedy B's Oyster Review: Cochon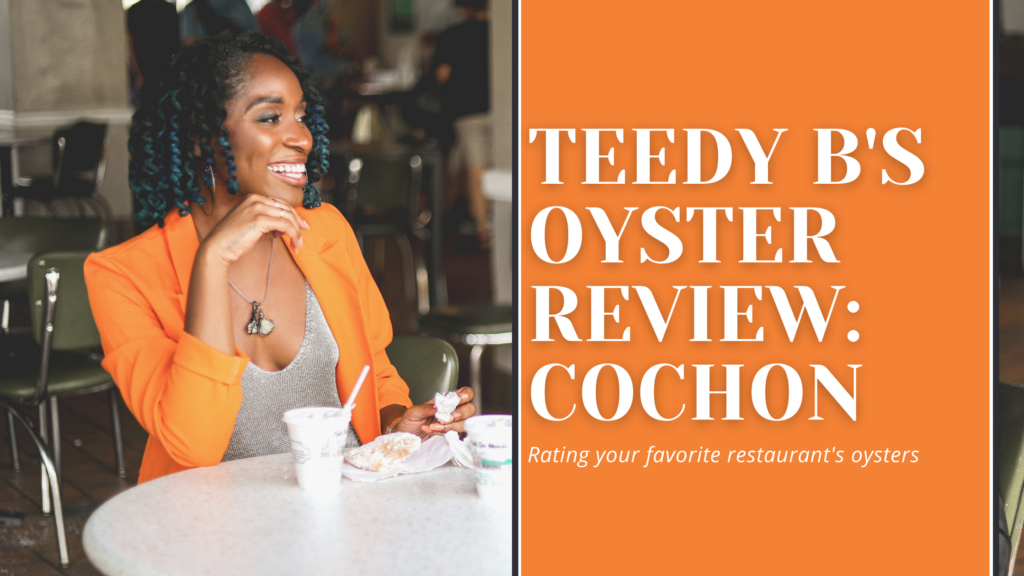 Cochon is located in the CBD area at 930 Tchoupitoulas St. The restaurant has an elevated casual atmosphere, great for dates, celebration dinners and/or business meetings. It was my first time visiting Cochon so I was excited to try their food especially the oysters.
I ordered the Wood Fire Oysters with Chili Garlic Butter. This appetizer comes with six oysters on a metal tray. Interestingly, they are presented without the shell, which I enjoy. Each oyster is in their own compartment submerged in the chili garlic butter with a lemon garnished in the middle. I love the set up, it's aesthetically appealing and no mess.
I like adding fresh lemon juice to oysters, so I squeezed it over each oyster to give it that citrus kick. The taste was amazing. The oysters were cooked just right and the buttery concoction was the perfect mix of garlic and spice. I truly enjoyed them.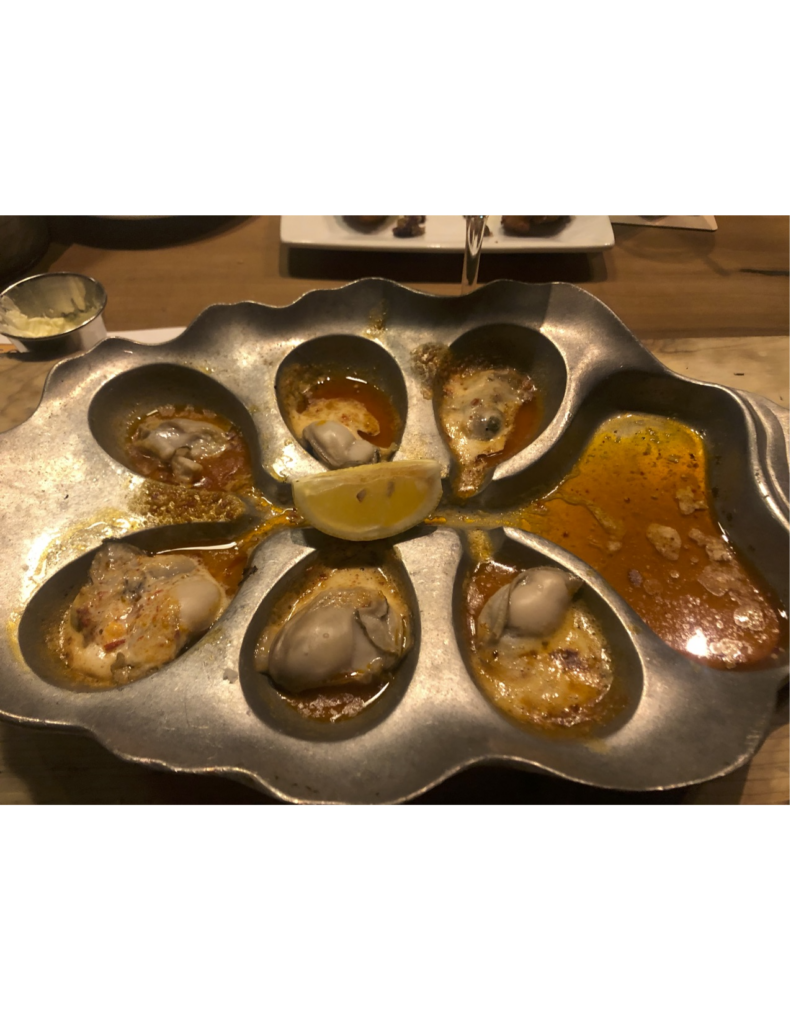 They cost $17 which I don't think is a terrible price given the amazing experience and food. For an entree, I ordered the grilled tuna with sautéed kale and macaroni & cheese which was delectable. To bring it all together I sipped on the classic French 75 with cognac.
Cochon will see me again! I give them 2 thumbs up.
**S/N: Ladies, the restaurant does not have the best lighting for pictures. I highly recommend snapping it up outside.**
Peace & Blessings,
Teedy B