Michael Thomas Make an Unexpected Return to Practice on the Final Week of OTAs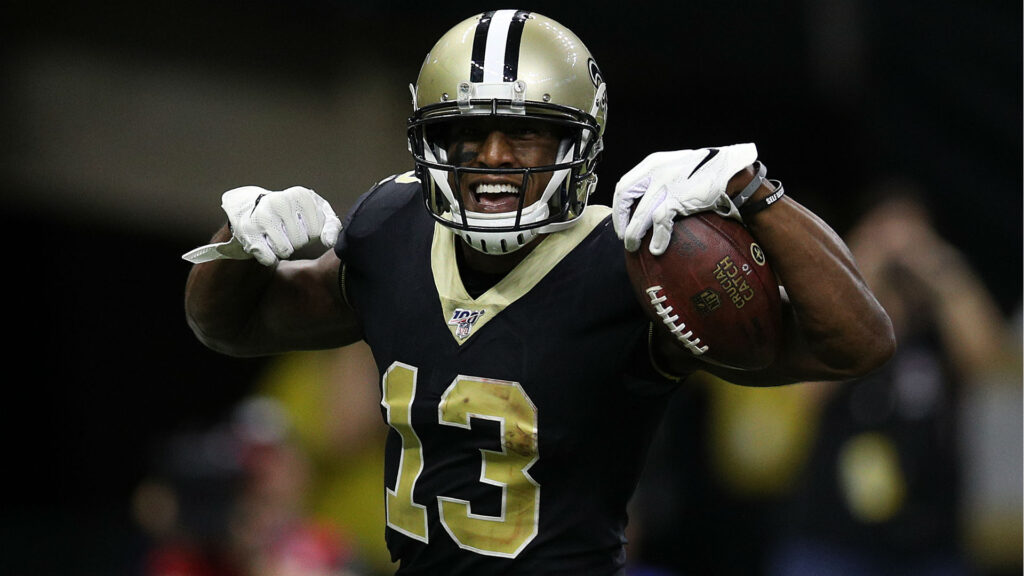 Some very good news for Saints fans, and the organization as a whole, arose on Tuesday – as Michael Thomas made his return to the Saints facility for the second-to-last day of OTAs.
This development is very exciting for a myriad of reasons. First of all, it is great to see Thomas ahead of schedule in his recovery from the toe injury that cost him the last 14 games of the 2022 season. It remains true that a healthy Thomas would elevate the Saints offense immensely, as he showed last year with 171 yards and 3 TDs in less than three games last year.
No one was more excited about his appearance than his new quarterback, Derek Carr, who was smiling ear to ear in his post practice presser.
Thomas's return was especially surprising given there was no indication that he would be present for OTAs, but Saints head coach Dennis Allen reiterated his statements from earlier this offseason about the former OPOY.
"Our focus is getting him ready for training camp," Allen said, "That's our hope and our expectation."
Thomas sounded very positive about his recovery after practice, which is no surprise given he always exudes confidence, but he was especially grateful to be back with his teammates after another elongated period of rehabbing.
"It's a blessing anytime I get to put on this Saints uniform and contribute," he said, "Just to come out here to be around the guys, the camaraderie – that's what I miss the most."
The 30-year-old receiver also gave additional assurance to when he expects himself to be a full participant in practice.
"We're gonna be ready for training camp day one. Out there with the team, full speed just like the old days and what everyone's used to," Thomas said.
The sight of Thomas and Carr working together is refreshing to all fans, who aren't used to seeing all of their stars on the field at the same time over the past few seasons. After signing the 32-year-old Carr to a 4-year $150 million deal with over $65 million in guarantees, a player like Thomas is paramount to maximizing the potential of this new look offense and making sure his contract pans out.
Here's to hoping we will see a lot of these two sharing the same field throughout next season and beyond.