400 Degreez 25th Anniversary
When Andre Benjamin thought he could stand up to east coast bias at the 1995 Source Awards. He gave a bewitching declaration divulging that: "The South Got Something to Say." I don't think even he realized how thunderous that something would be, nor that over 25 years later we would still be talking.
The backstory is important because that moment painted a picture for so many future Southern musical aspirations. And specifically any dressed in Camouflage Bandannas, White T Shirts, and Reeboks.
In New Orleans, we have an expression:
"Do you want a cold drink?"
If you are from the N.O. you understand this donation is not cold water. What you are being offered is fellowship in the form of a carbonated beverage. 400 Degreez hit the nervous system like a sprite from a Mcdonald's fountain in the early 2000s, with one hit you were hooked!
November 3rd, 1998 voodoo in audio from out the Magnolia Project struck the planet and moved the earth off its axis. For 25 years 400 Degreez has been a staple not only around New Orleans, not only Southern Hip Hop but tied to the lore of hip hop in general. At this moment in time, 400 Degreez is as American as a bowl of gumbo. To highlight the 25th anniversary I was able to speak to some fans of the album who will be attending the concert at The Howard Theatre in Washington, DC. I will include their testimonies throughout the piece.
That bass on Ghetto Children is underdog music.. Who's The MF. Juvie is probably one of the most underrated storytellers in rap history. Need all those songs at Howard Theatre man.- @NFLMaliik
The album, the third from Juvenile with occasional assistance from the Hotboys created a force greater than any hurricane wind known to man. 400 Degreez isn't just an album. It's a feeling, a manifesto with survival steps for hotboys and hotgirls worldwide. It's the devil on your left shoulder and God on your right shoulder. Truly the definition of balancing good and evil but settling right in the middle because it's more fun that way. "Ghetto Children " finds a young Terius Grey and his gritty voice detailing intricate commandments of hood politics, systemic despair, and neighborhood diplomacy, while still being powerful enough to not succumb and intently dream of change. As someone who grew up 2 blocks from Juvie hearing this album everywhere, seeing it on BET, MTV, and The Box certainly gave me the inspiration to dream.
You can thank him for these words.
"My favorite Juvenile song is "Gone Ride With Me".
400 Degreez painted a vivid picture for me. I remember where I was when it came out. I remember being in Oklahoma the following summer and hearing "Back That Azz Up" number one on their radio countdowns. That wasn't normal. I went to Mexico a year ago, met some Houston people, they knew 400 Degreez start to finish. It was a classic then, and a classic now.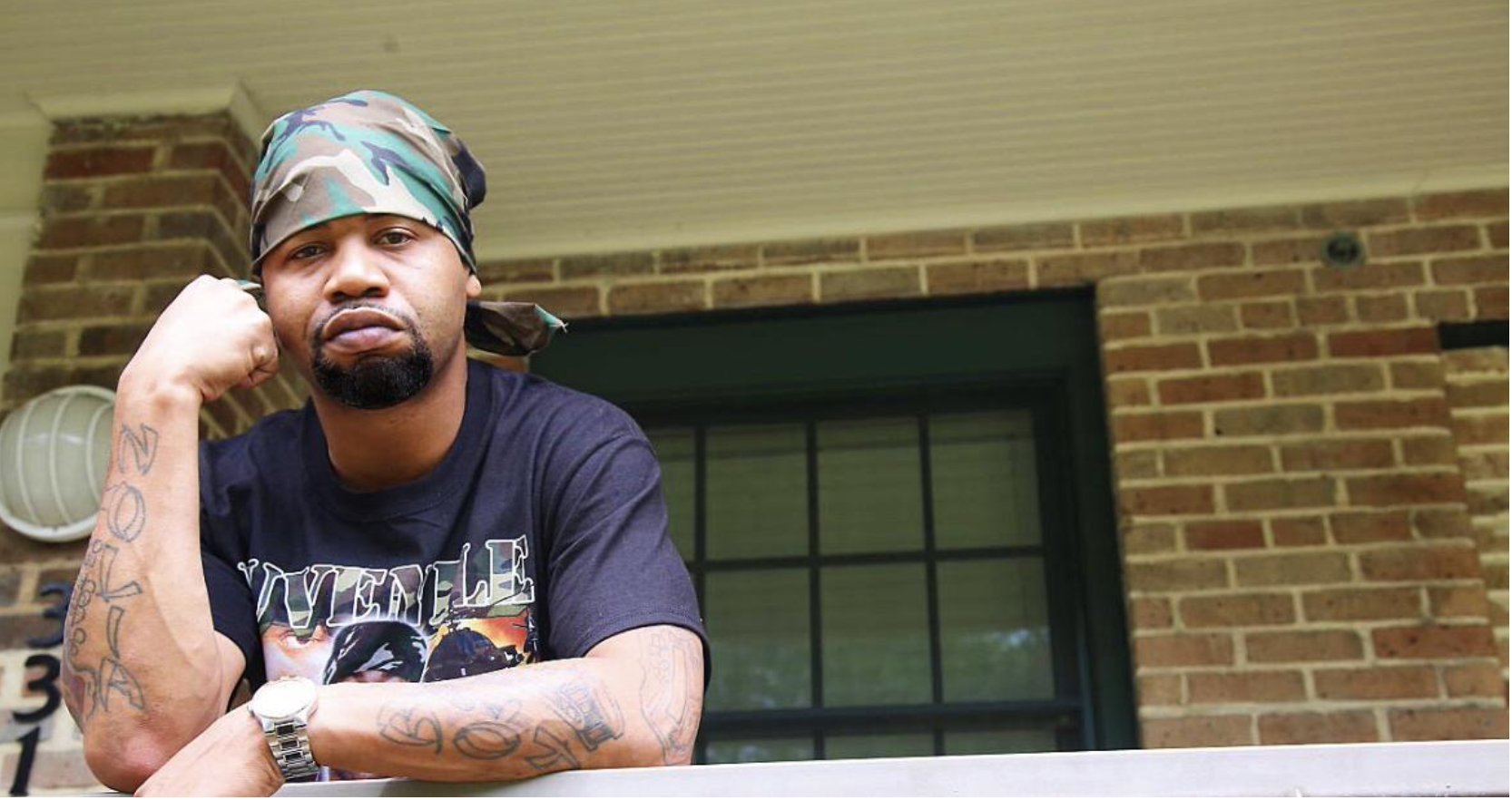 Juvenile is important because he signifies a shift not just in southern rap but all of hip hop that is still present today. He was part of a culture shift, and was on the front line. Over two decades later….he still on fire." -Chris C.
"Back that Azz Up" (which at its core is bounce music with a gangsta twist) The second single off the album (sampled from UGK's "Underground") created a new National Anthem for the twerkers worldwide. 25 years later you can't go to a function anywhere and not hear "Back That Azz Up". And not just a black function, this song gets major play from any race or demographic you can think of.
Honestly speaking, "Back That Azz Up" might be gentrified at this point.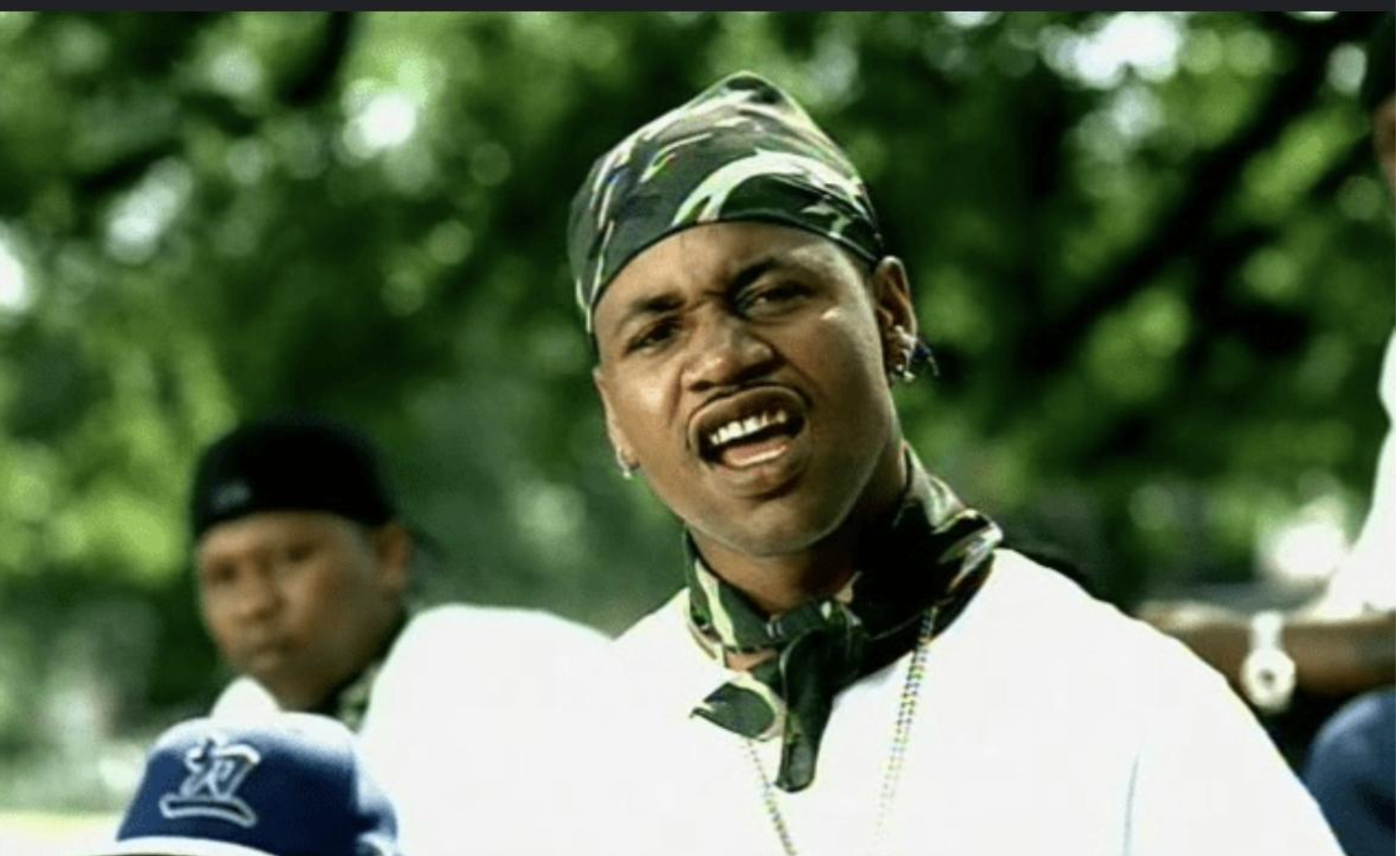 I once saw the song performed in sign language at a concert, there is not a person on the planet that has not heard it. Easily one of the most recognizable songs within the first two seconds of the beat dropping. When the strings start playing, followed by the words, "Cash Money Taking Over For the 99 and the 2000s" everybody knows exactly what time it is, at this very moment you need to run to the dance floor. Guys start looking around the party for the big fine mommas, adjusting their pants for maximum "maneuverability" for the incoming backs well….being backed. The hot girls fix their hair, eyeing the room for the ballers, adjusting their clothing for maximum flexibility to back the backup. A cultural phenomenon.

"Favorite song: Ghetto Children 400 degrees is my childhood.
It's old New Orleans. It's talent shows and teen summits. It's motivation. It's nostalgic to listen to 400 degreez as an adult and think back to old New Orleans. Catching the RTA after school, listening to the CD on a CD after school.
Juvie is important because he is a trailblazer. He was a part of the movement that showed the rest of the country that New Orleans had talent. Juvie is a New Orleans great. He is a New Orleans figure. You can not think New Orleans and not think juvie. You can't think Juvie and not think New Orleans. Juvie has kept it uptown even through the years. Even with the success, he still comes back to his roots.' -Jackie M
I guarantee your sister, grandma, aunt, baby mother, and favorite cousin have all fallen victim to Juvie crooning, "Girl you workin' with some ass yea, you bad yea". You don't have to take my word for it, though. You can simply visit Juvenile's twitter bio.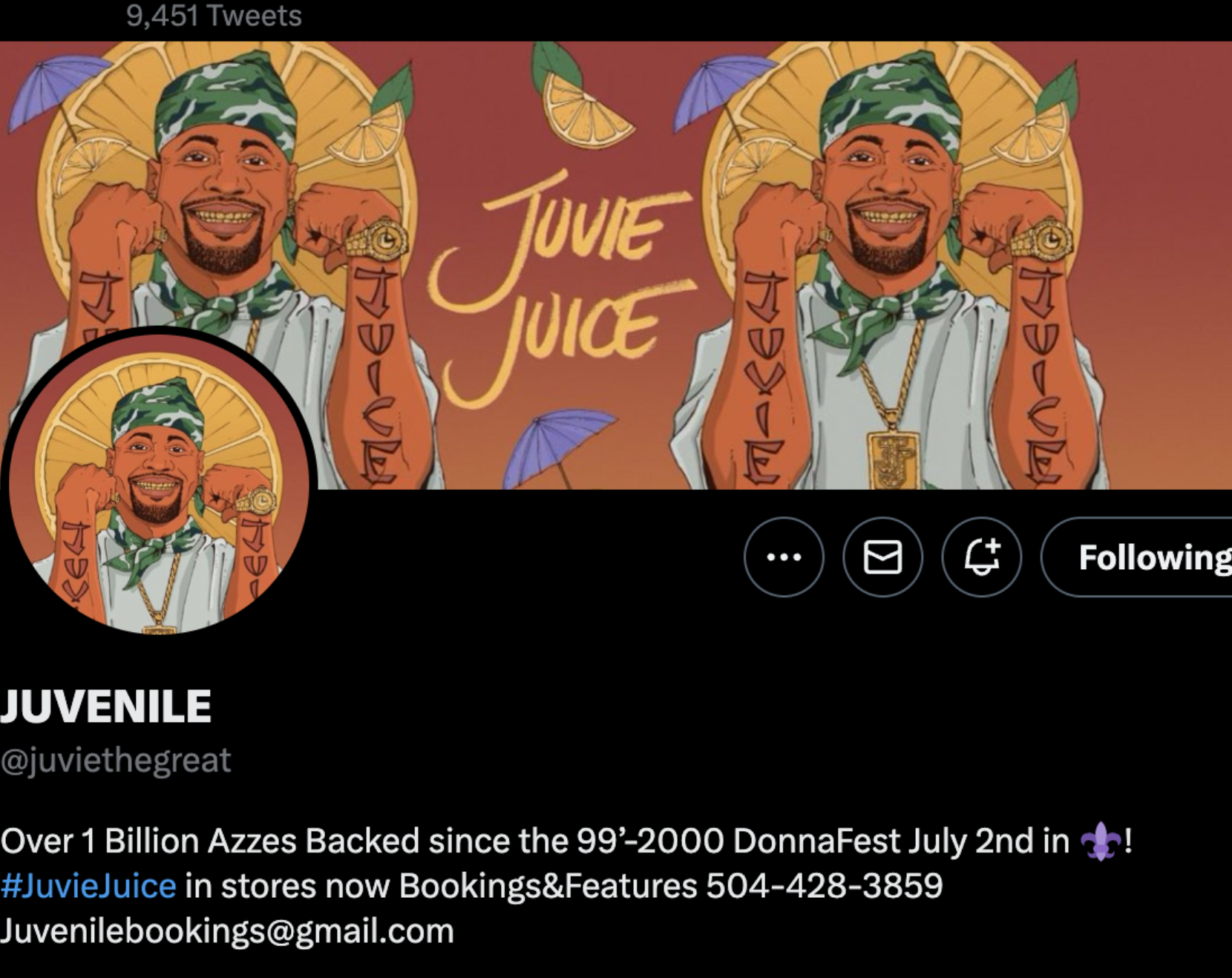 If you want it straight from the master Azz-backer upper himself. "Over 1 billion Azzes Backed" is what it reads.
Besides New Orleans, D.C. being a chocolate city, is a perfect spot for the 25th-anniversary show. D.C. is filled with transplants, many from New Orleans and other southern places. The DMV has 12 HBCUs (Shout out Howard, Hampton, Virginia State, Virginia Union, Virginia U Lynchburg, Norfolk State, Virginia State, Bowie State, Coppin State, Morgan State, Univ of Maryland Eastern Shore, and University of District of Columbia) in the area. I know from experience that nobody backs that thang up like an HBCU. "Back That Azz Up" being the United negro gyrate anthem, it certainly deserves to be performed in our nation's capital; I am confident this was scribed in the old testament. Juvenile tagged me in a tweet I was able to speak to people about their relationship with the album. People I'd never corresponded with before; mainly from the east coast, but we left the conversations feeling like old friends who grew up together and were excited we could come together again. 400 Degreez brought us together like Sunday dinner at Big Momma's house.
'My favorite song on the album is "Gone Ride With Me". I'm born and raised in DC. The album came out when I was a Sophomore in college (Morgan State University) so it was one of the soundtracks to my college years. I remember playing it A LOT, and being entrenched in not just Juvenile's "off the porch" rap style, but also by Mannie Fresh's production as well. During that era, a lot of producers had a "signature" sound, but I felt like Mannie was very diverse with his sound, and I was just like "wow".
As a DJ, to see that "Back That Azz Up" came out when I was in college at an HBCU, and is STILL a staple at HBCU parties and parties in general is amazing. The song is truly the definition of a classic, and it still gets everyone that loves shaking their azz going. Lol' -@DJHeatDC
I've previously stated this and to quote myself, "HA might be the most futuristic-sounding song of all time". Juvenile wrote this song in a spaceship moving blocks on a pyramid while drinking Juve Juice. Juvenile exhibits compassion and lyrical dexterity, asking caring thought-provoking questions in a call-and-response rhyme scheme. The song has an indigenous feeling to it. Juvie litters affirmations all over the track for you to manifest a better existence.
Sometimes we all randomly yell out, "That's you with that badass Benz Ha, That's you can't keep an ole lady.." feeling great fulfillment after doing so – remember this if you don't remember anything else:
Juvenile cares if don't nobody else cares.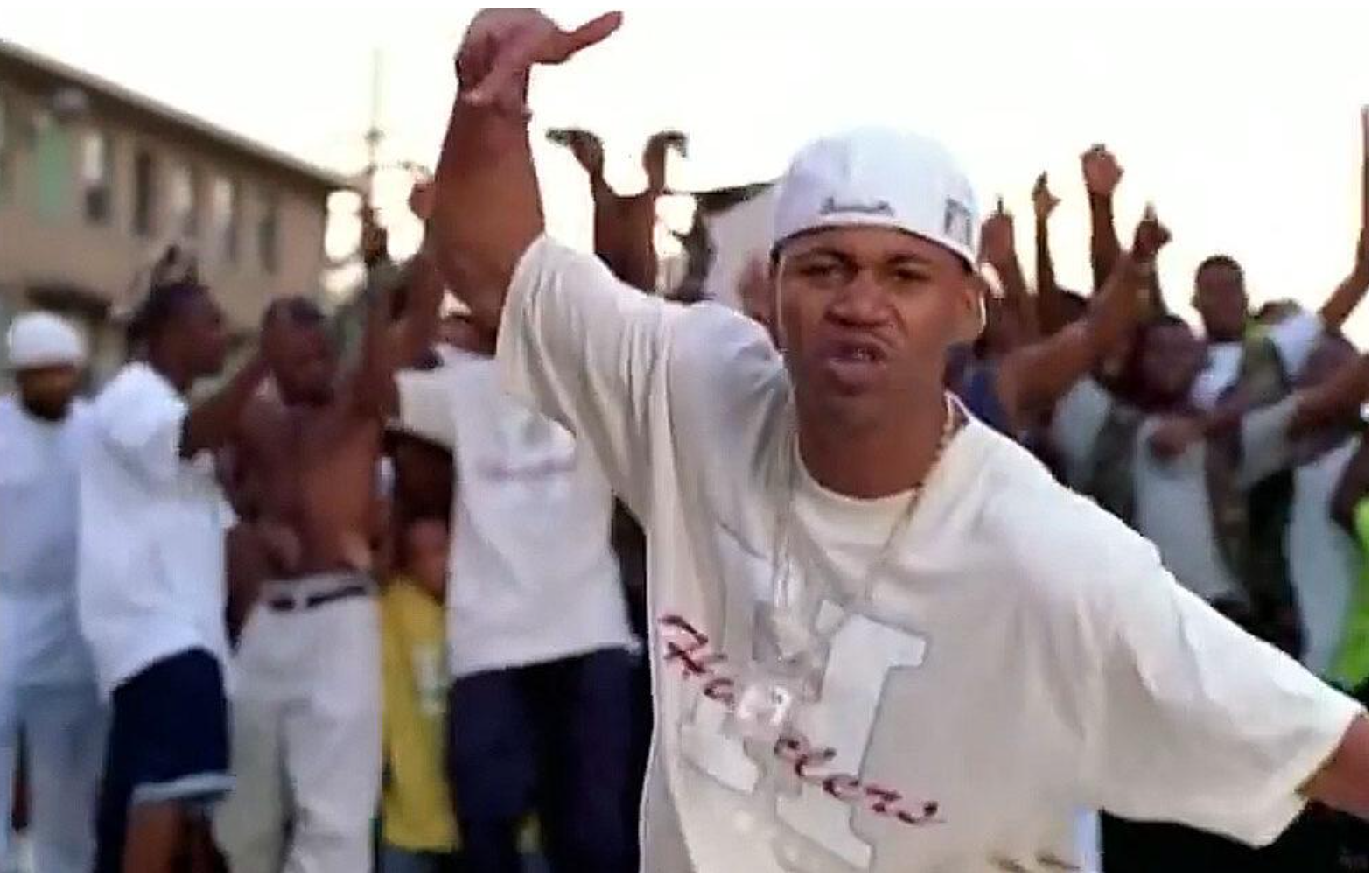 "Ha" is the lead single off the album. The world didn't know what to make of it. Juvenile rapped from the perspective of a clairvoyant neighborhood with Don Lemon detailing the ins and outs of what he saw in his section. Listening to this song for the first time must've sounded like pig Latin to the untrained ear.
But in the South? "Ha" was like your mom calling you to her house for assistance with the reward for your service being a pot of big butter beans. "Ha" was home cooking, it just felt good and it left you full, but you still wanted more if left overs were available. "Ha " was named by BillBoard as one of the best 500 songs of all time. That simply was not supposed to be possible, there's no way Andre saw that coming after the Source awards.
You a paper chaser, you got yo block on fire. Remain in the G, til the moment you expire — You know what it is: you make nothin out of somethin, you handle yo biz—and don't be cryin and sufferin. -Juvenile, Ha
Over 20 years after its release 400 Degreez made the award winning video game series "MLB The Show" soundtrack. Yes that's right, people were stealing bases in the year 2021, singing Juvenile. That doesn't happen without a home-run being produced "Off Top" in 1998. 400 Degreez required Jay-Z to jump into a lane foreign for him at the time on the "Ha" remix. This was before Big Pimpin'.
And anytime an album can produce a song (400 Degreez) replicating its album title you know you're working with something legendary. "You see me, I eat, shit, and talk rap" is one of the most iconic opening lines of all time musically. The skits still sound fresh, and the Mannie Fresh filled production doesn't feel the age of someone who can finally rent a car without restrictions.The Pen & Pixel cover will forever be a part of the elite group of album covers.
The overall point being, the beauty of this project along with Juvenile is that it has all aged well 25 years later.
Juvenile's influence in 2023 still reigns supreme and stands next to the remarkable flows created in 1998, some that are being borrowed throughout the rap game presently today. I'm inclined to say that if 400 Degreez doesn't happen, it's a fair chance we may not get Future. Lord Hendrix has gone on record many times to speak glowingly about Juvenile. But not just Future, Juvenile's melodic, sing-songy flow created a lane for many artists. His musical DNA is seen throughout artists like Drake, Lil Baby, Young Boy, and many more. It is an incredible feat for400 Degreez to still be relevant after 25 years. Especially considering that 1998 was overflowing with classic projects, and Juvenile may have been the least-known rapper to release an album that year. 25 years of 400 Degreez is a testament to staying true to yourself, true to your vision, and never compromising your authenticity.
"When you broke you drove Ha" is a phrase acquired from surviving life's fires. Once life throws you in a frying pan, coming out of the fire is nothing. The album is about enduring tragedy and triumph but finding time to ball out because tomorrow is not promised. You could place Juvenile anywhere on the planet. He would still be Juvenile, you can take the man out of Uptown, but you can't take Uptown of the man. So if you get asked how you want your sandwich dressed, know that you aren't being asked about wardrobe.
If you are in the D.C. area on June 14th do yourself a favor and pay homage to the patron Saint of the Magnolia. Tickets are still on sale but are selling quickly.
Per the website, Juvie is performing with a live band featuring members of Trombone Shorty, Prince, and Pretty Lights. Jon Batiste is confirmed as a guest on the show. With anticipation growing around the concert I'm sure he's gonna give a performance worthy of the album. 5x platinum, and Twenty-five years later, 400 Degreezstill drawing top billing. Happy 25 years Juve The Great! Cheers to you. If he ain't a hot boy, then what do you call that?