Saints Mock Draft: The Player the Saints SHOULD Pick on Thursday
With the 2023 NFL Draft just days away, analysts and insiders are creating their final mock drafts using all of their resources. For the Saints, there is a wide variety of prospects that have been linked with the team and multiple positions. The Saints should undoubtably go in the direction of defensive line with their selection because, even after adding free agents Khalen Saunders (Chiefs) and Nathan Shepard (Jets), the team still simply doesn't have depth at that position. We are under the assumption here that Mickey Loomis will not mortgage more of the team's future on moving into the top ten, but you never know. The four players listed below should have the Saints sprinting the card up to the stage and high-fiveing in their war room.
1. Lukas Van Ness- EDGE, IOWA
Van Ness is my personal favorite prospect on this list, but he could be taken far before the Saints pick. The 6'5 275 edge rusher has elite physical tools and bend that gives him extreme upside on the next level. He was given the nickname "Hercules" by teammates, and it's not hard to see why with his stature. He only played two years of college football, but his deep bag of pass rush moves and relentless motor would say otherwise. I would look to move up into the late-teens if he begins to slip.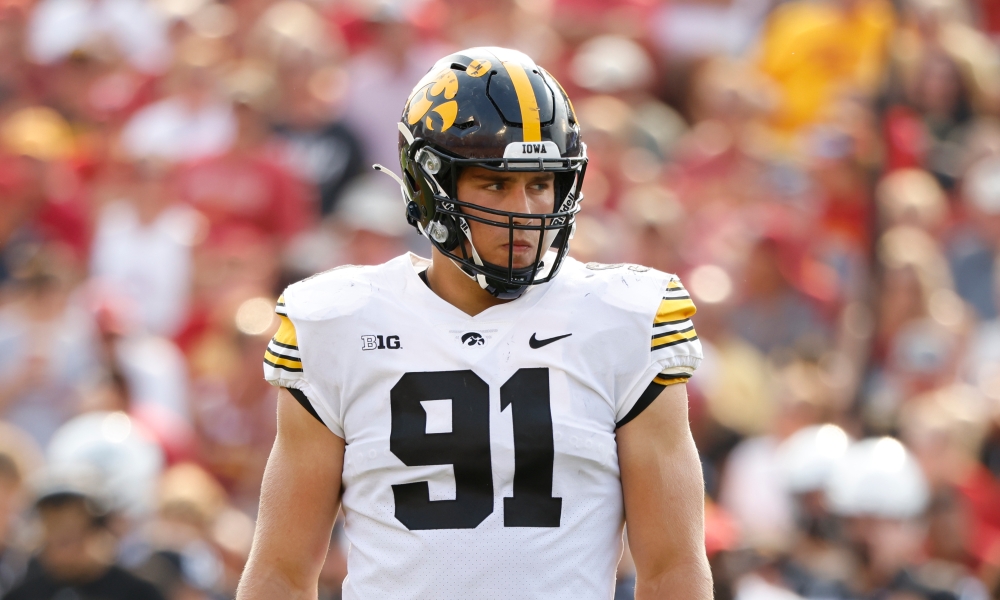 2. Calijah Kancey- DL, PITT
The Saints are reportedly "digging deep" on the 6'1, 280 pound defensive tackle from Pitt according to Pro Football Network analyst Tony Pauline, and rightfully so. Kancey has drawn comparisons to notable Pitt alum Aaron Donald, and, although that is mostly routed in their shared alma mater and position, you can see why when watching the film. Both are undersized and tested off the charts at the combine, with their agility and hand quickness as their strength. The Saints should have Kancey among their top targets after ranking dead last in pass rush win rate at 29%, as he would immediately boost that number because of his electric first step and elite athleticism. Loomis should be comfortable trading up closer to the middle of the first round if that's what it takes to land him.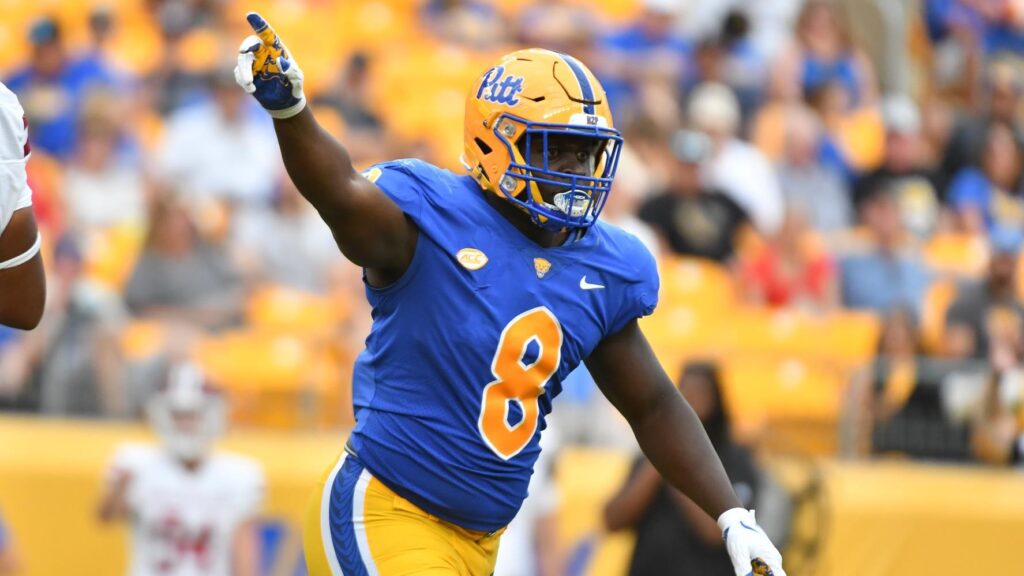 3. Bryan Bresee- DL, CLEMSON
Saints fans may be tired of using first round picks on high upside defensive lineman, but Bresee is a player that would be a slam dunk if they were to land him. Standing at 6'5, 298 pounds, Bresee possesses the prototypical size to excel as a head up defensive end at the next level. He is versatile against both run and pass, possessing both strength and explosiveness making him difficult to stay in front of no matter where he lines up. His strengths complement exactly what the Saints need at that position. His only main negative is injury issues which has affected his stock. If he is the selection at 29, the Saints brass should be very excited with getting a guy they can immediately plug in as a starter.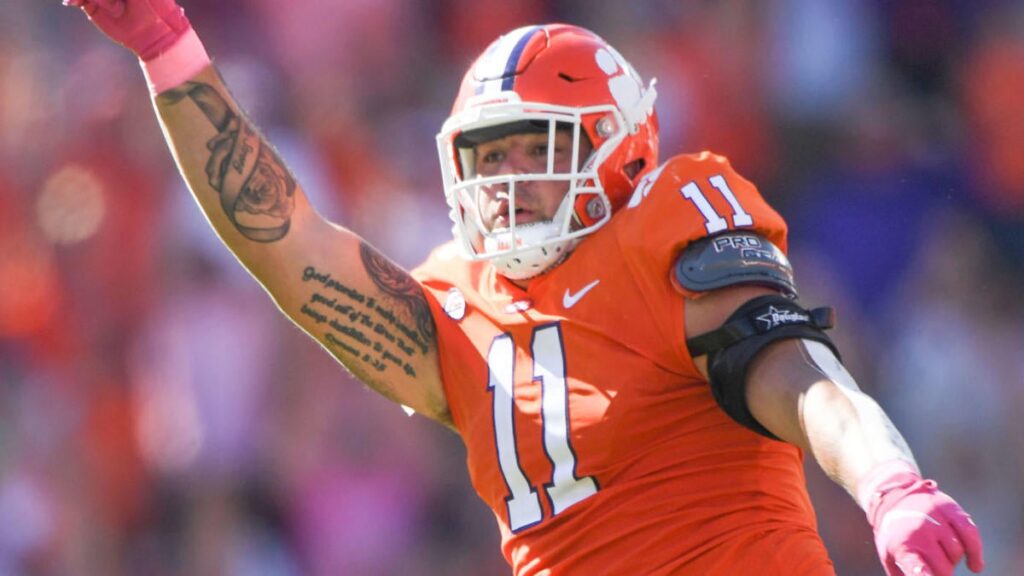 4. Myles Murphy- EDGE, CLEMSON
Murphy may be the most mocked player to the Saints, but he has also received a lot of top-ten buzz depending on the source. Standing at 6'5, 268 pounds, Murphy is extremely athletic with savvy instincts for his age. He is raw but does show great recognition skills and uses his hands and arm length very well. Murphy is another prospect who's strengths and versatility fit the mold of what the Saints desperately need on their front line. Trading up for him would not be a bad idea if Loomis covets him, but if he were to fall and be the pick at 29, it would be an absolute steal.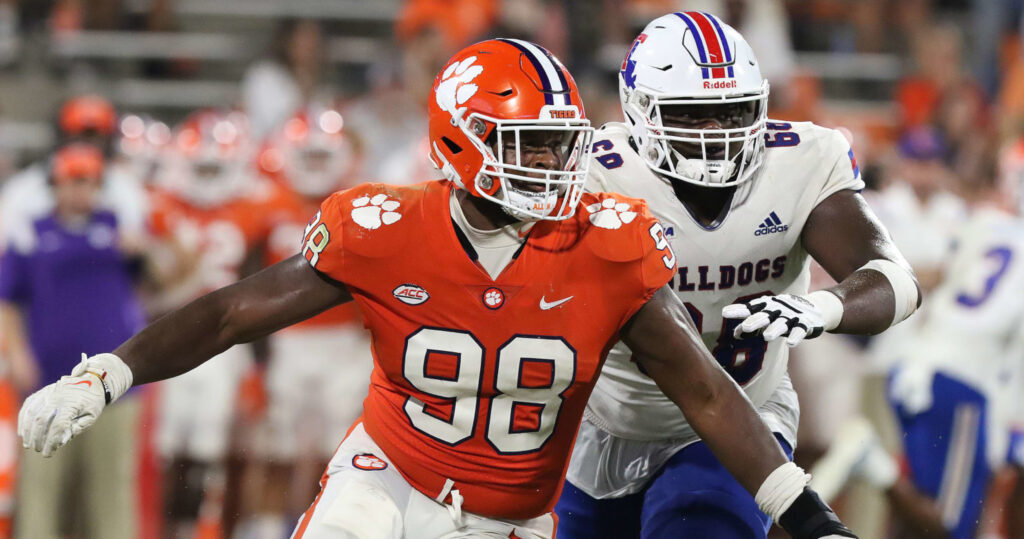 There have been a good bit of other players mocked to the Saints in a lot of different positions, but refusing to address the defensive line is a huge mistake given the lack of depth they have there. Lukas Van Ness is the best player they could realistically get without trading a future first, but, if they land any of those four players, Thursday is an absolute success.