What has sports betting done for Louisiana?
Sports betting became legal in Louisiana on January 28, 2022, and sports fans have put their money where their mouth is.
Literally.
Louisiana sports betting revenue hit a new high in March 2022, as sportsbooks profited $30,140,818 from $232,730,341 in total wagers. A lot of the reason for this increase was because of our New Orleans Pelicans playoff push as well as the always-popular March Madness.
Since the legalization of the betting in late January, a total of $626,289,580 has been placed.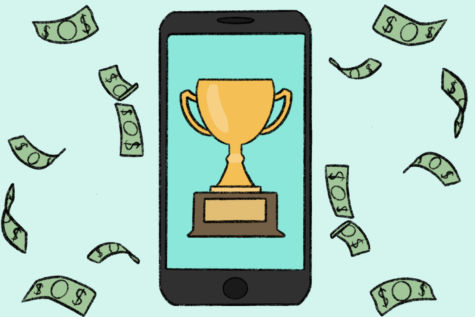 But more than how much money is being spent on these sports bets, how much have you noticed a change in your sports watching since this became legal? I used to watch each NBA playoff game hoping it would come down to the wire just to give me a good two hours of entertainment, but now I only notice the score when I bet on the spread. Or the over/under.
If I'm watching a team I haven't followed much during the season unless they were playing one of my favorite teams like the Pelicans, Saints, or San Francisco Giants (long story on that last one), I am now rooting for the Deandre Ayton to score less than 2.5 three-pointers.
It's a whole new sports world.
Part of me loves it. And part of me wishes I never learned that there's such a thing as betting on alt strikeouts. WHO EVEN THOUGHT OF THAT?
I have one goal. Make enough money to buy my dad and I plane and game tickets to see the Giants at home in San Fran. After I do that, all my dreams will have come true.
Unless I see a for-sure win in next season's hockey playoffs. HOCKEY. 🤦‍♀️
In all seriousness, though, making sports even more fun has been brilliant.
Louisiana might officially be the most exciting state in America now.