The Saints made Brady and the Bucs look stupid during the franchise's greatest defensive performance
Merry Christmas, Bucs fans…I hope you like crap!
There was only one way for the Saints to go into Tampa and beat the NFC South-leading Buccaneers, and they sure did it.  They punched Tom Brady in the mouth, not only shutting him out of the end zone for just the third time in his career (and the first time since Nick Saban's Dolphins did it in 2006), but out of the red zone entirely, as the Bucs didn't run a single play from inside the Saints' 20-yard line.
On Sunday night, Brady was sacked 4 times, once each by Marcus Davenport and David Onyemata, and twice by a rejuvenated Cam Jordan, now the reigning NFC Defensive Player of the Week.  He was also picked off by Chauncey Gardner-Johnson, who was thankfully able to walk the walk after staring Brady down in what will surely become an iconic Saints meme.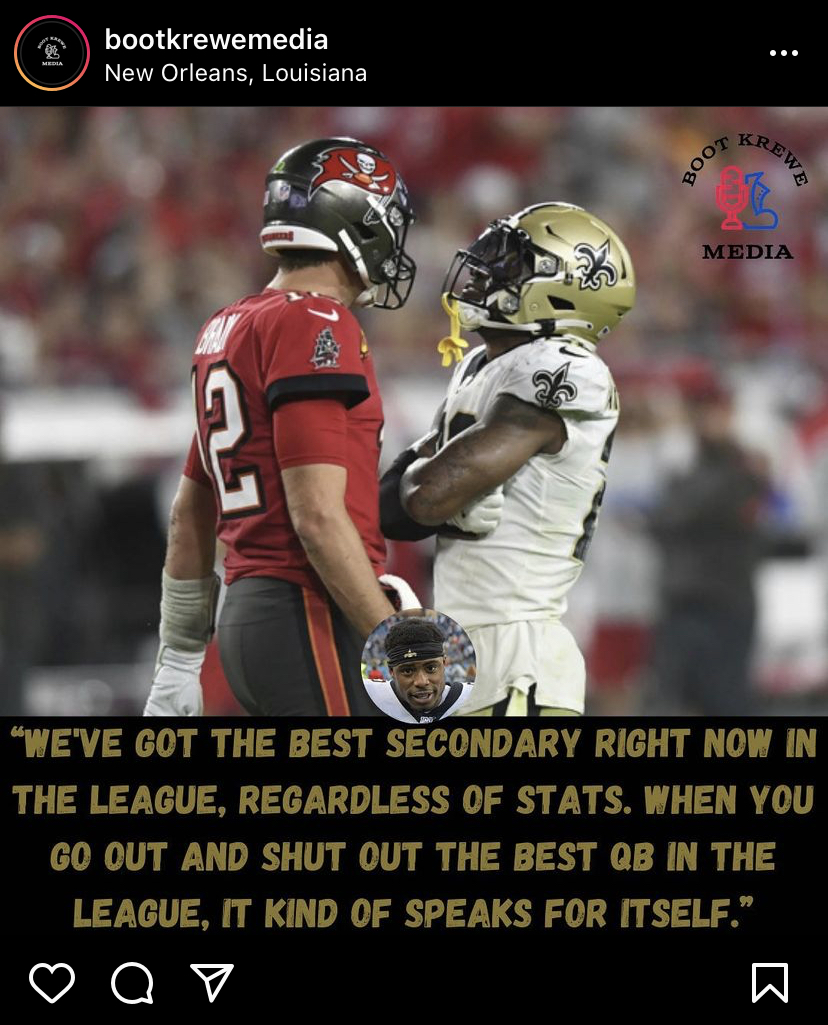 In four regular season games against the Saints, Brady has thrown 8 interceptions and lost a fumble.  He has lost games to a combination of Drew Brees, Jameis Winston, Trevor Siemian and Taysom Hill, as well as two different head coaches, because Sean Payton had to sit this one out with the 'Rona.
Considering the circumstances, it's probably not hyperbole to say that this was the greatest defensive performance in the history of the franchise.  Brady, the MVP front-runner, was reduced to childish petulance, lashing out at the refs, Saints players and acting head coach Dennis Allen alike.  His temper tantrum even claimed one of the team's expensive-looking Microsoft Surface tablets.
The Saints literally put the hurt on their "rivals" (could we even call them that at this point?), as utility DB P.J. Williams blew out WR Chris Godwin's knee, in addition to Tampa losing Marshon Lattimore nemesis Mike Evans and RB Leonard Fournette to hamstring injuries. Brady took to his podcast this week to whine about the hit that took out Godwin, saying plays like that should be penalized. But that begs the question: if defenders can't hit ball carriers in the head or the knees, where can they hit them?
Also, where was Brady when his own teammate horse-collared Jameis Winston and ended his season?  Sounds like someone is just upset that they got served.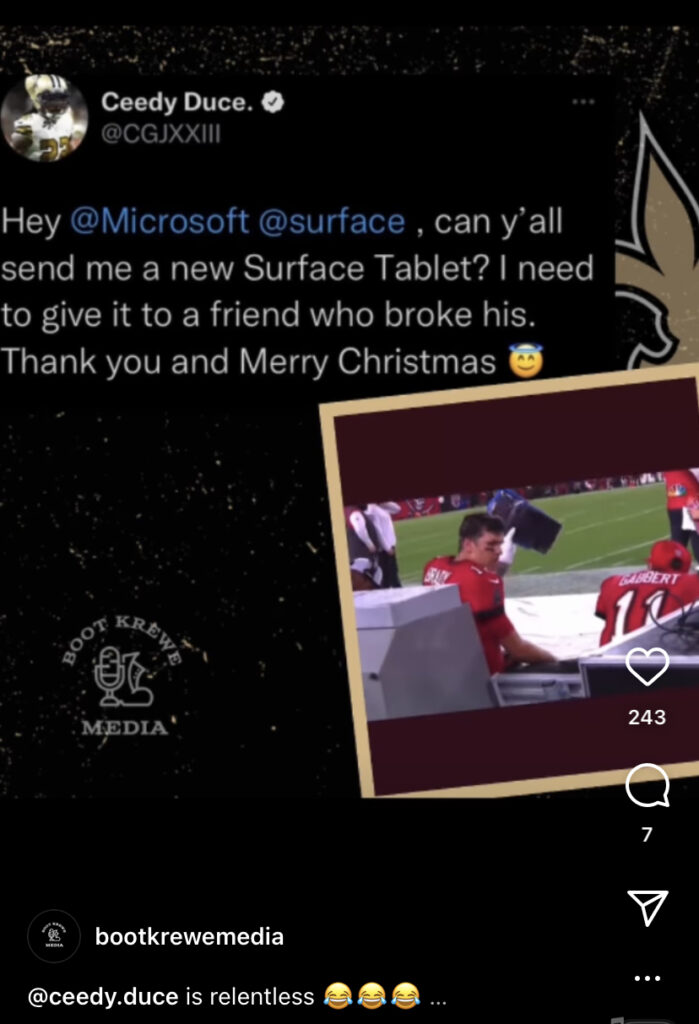 Once again, Tom Brady and the Buccaneers have been exposed for what they really are: false kings. What else would you expect from a team whose gluten-free quarterback does Subway commercials and whose best remaining WR, Antonio Brown, got popped for having a fake vaccination card?
Being at the wrong end of a baseball score is a total embarrassment for Tampa and it was immensely satisfying to watch Brady melt.
The Saints' 9-0 victory is also the perfect illustration of the difference between the two franchises.  When faced with adversity, Tom Brady throws a fit and his supporting players sink into the bush like Homer Simpson.  But when the Saints are fresh off a 5-game losing streak and are down most of their starting offense and their head coach, they waltz into the home of the defending Super Bowl champions and kick their asses.
The Who Dat Nation should be proud that their team fights for every inch no matter what instead of pouting and making excuses.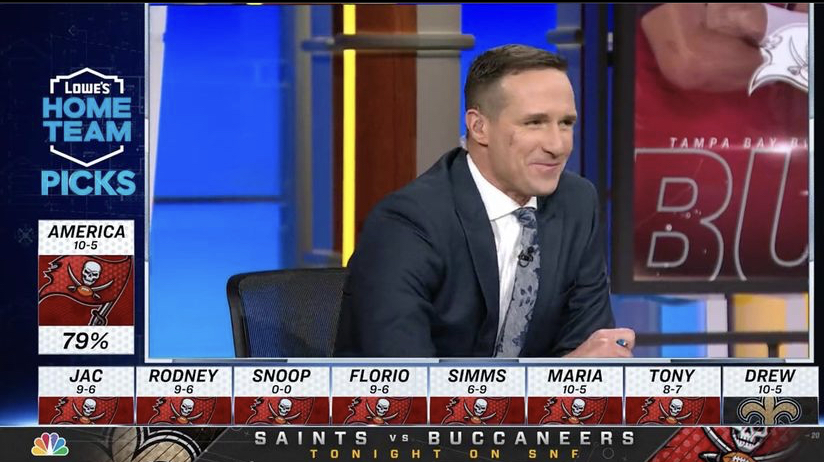 The team will need that grit Monday night against the Dolphins, as more and more players are added to the COVID-19 list. Rookie Ian Book will become the fourth QB to start for the Saints this season after Taysom Hill and Trevor Siemian were both ruled out, though at this point it's unclear if Hill actually tested positive or if he was added to the list because he was an unvaccinated close contact.
The fact that the league doesn't test players daily is shockingly stupid, but vaccination status and the NFL's horrendously inept COVID testing guidelines are an article for another day.
On Sunday night, the Saints offense wasn't much better than the Bucs but Taysom, Alvin Kamara and co. didn't need to put up 30 points to win. They just had to do enough. If the defense can bottle that magic toughness and maul Tua Tagovailoa, Matt Ryan and whatever flaming garbage pail the Panthers field in two weeks, there might be a third meeting with crybaby Brady and the Bucs come January.