Sloppy Saints spoil epic Falcons meltdown
"That's a win, right?" asked the drunk guy standing next to me at the LSU bar in Los Angeles, in reference to LSU's 20-14 heartbreaking loss in Tuscaloosa Saturday night.
No, my friend, it was not a win. It was the opposite of a win. It was a loss in the most painful way imaginable – wrapped in the warm flames of hope, only to have the fire stomped out. One minute, you're in it and anything is possible. The next, there is only the abyss.
Pain.
Also not resulting in a win was the Saints furious fourth quarter comeback Sunday, during which they scored 22 points and took the lead over the hated Falcons with 1:01 remaining in the game. Atlanta nearly pulled off what they're best at: legendary collapses. They almost blew a 24-6 lead with 10:39 left in the fourth.
But Paulson "The Unvaccinated Corner" Adebo was a step too slow on a Cordarelle Patterson wheel route that went for 64 yards and as time expired, the Saints were undone by a 29-yard Younghoe Koo field goal.
One moment, the Saints are on the verge of delivering yet another in a long line of embarrassing Falcons losses.  The next, they are 5-3 and firmly in second place in the NFC South behind the Tampa Bay Buccaneers.
Pain.  All I know is pain.
It's probably unfair to pick on Adebo for his vaccination status because the truth is, we have no real evidence of whether he's gotten the shot or not. He's been outstanding so far in his rookie season (31 tackles and 2 INTs thus far) and is one of the reasons why the Saints are 5-3. But he's also one of the reasons why they're 5-3 and not 6-2, so, this one time, he's taking the jab whether he likes it or not.
The Saints were also undone by penalties (10 for 74 yards), two failed 2-point conversions and a ridiculous case of the dropsies.  Head coach Sean Payton has said over and over again that he likes the team's receiver room, but it's become very clear that position group needs reinforcements, ASAP. 
Tonight, say a prayer to the football gods that Odell Beckham Jr. either gets claimed by the Saints or clears waivers and chooses to sign with New Orleans on Tuesday.  Even if OBJ's most explosive days are behind him, he would provide a monumental boost to an offense operating with practice squad-level talent at WR.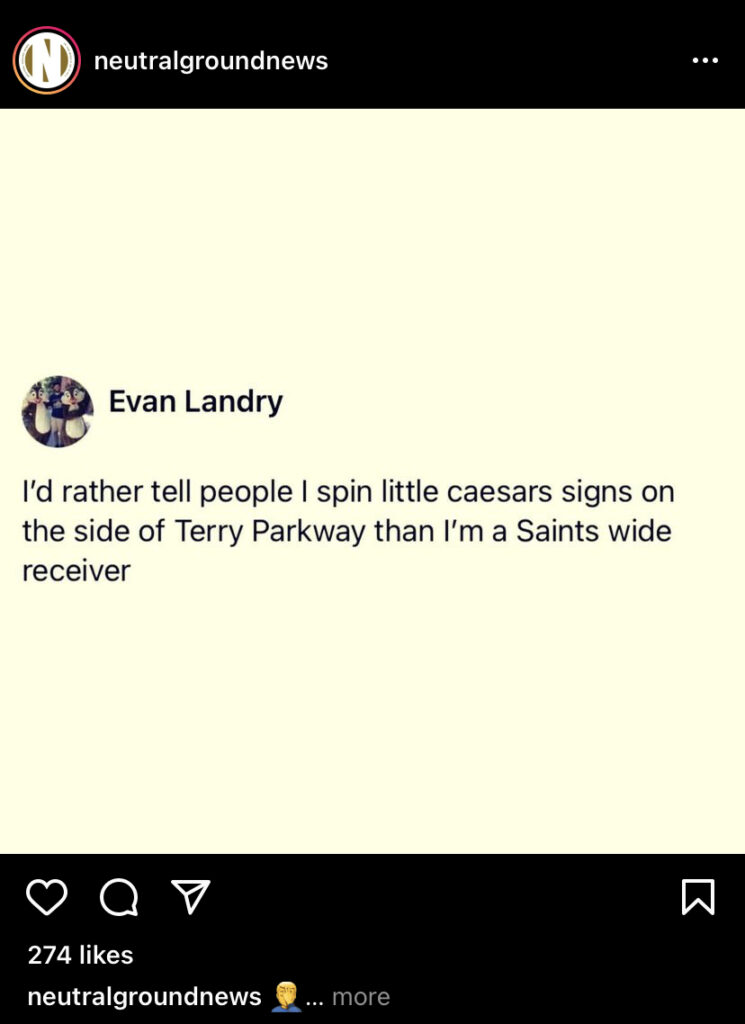 The defense didn't have its best day (they gave up 366 yards and didn't force any turnovers) but they also didn't play with a lead until Atlanta's fateful final drive, as the offense stalled on all five of its drives in the first half.  Perhaps the most egregious drop of the day came on a fourth down pass to tight end Adam Trautman, who was wide open and let the ball go right through his hands.
The good news is that Trevor Siemian looks more than capable of leading this offense (25-41, 249 yards and 2 TDs). He also looks like he could be Archie Manning's bastard son (more like, Trevor Snowmian), which has to count for something, right? 
Siemian was putting the ball right where it needed to be all afternoon, he just didn't get any help from his receivers until the failed fourth quarter comeback.  This team is going to be just fine with Siemian under center.  After all, they weren't exactly winning because of Jameis Winston – they just weren't losing because of him.
Sunday's game was not a loss like the week two assistant coach-less debacle in Carolina, where you should burn the tape and move on. This should stand as a reminder of what can happen when you come out of the tunnel flat and undisciplined.
This is what happens when you eat the cheese. When you're in the trap, sometimes even a Falcons fourth quarter collapse can't save you.