Rodgers Wants Out of Green Bay?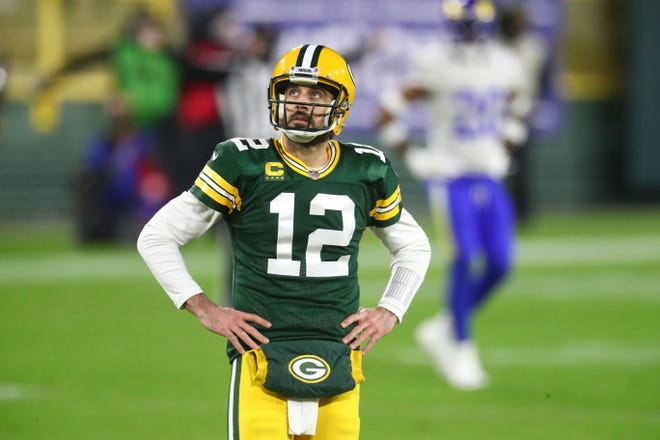 The ugly ongoing situation between the Green Bay Packers and Aaron Rodgers appears to have broken down to Aaron Rodgers vs. general manager. According to new reports, one of the things that Rodgers wants is for the team to bring in a new GM. This whole situation started after the 2020 Draft, when the Green Bay Packers raised eyebrows by drafting quarterback Jordan Love WITH OUT TELLING AARON RODGERS.  
Rodgers was blindsided, later admitting he was not "thrilled" by the move. He also tried to embrace being a good teammate. If you remember Aaron himself sat behind Brett Favre for three seasons before taking over in Green Bay.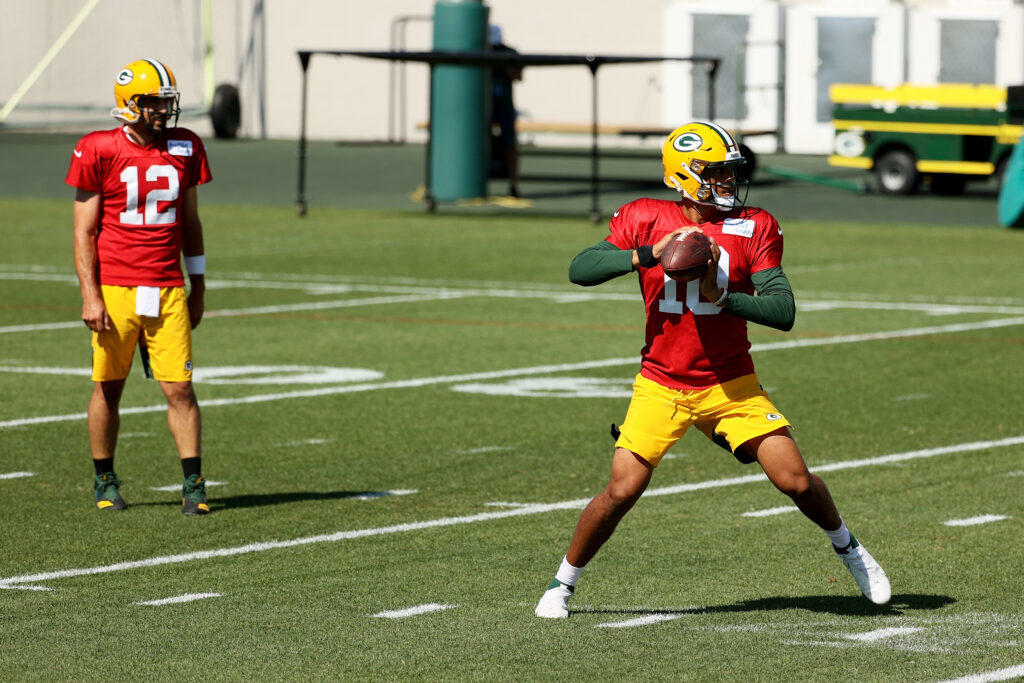 After the whispers around the NFL and everyone being so confused on why the Packers drafted a quarterback the controversy quietly went away. At least for the 2020 season, there wasn't really any negative energy. Rodgers came out and had maybe the best year of his career, one that earned him the MVP award.
Was last season just a message from Rodgers? Or maybe it was his way to show other teams he is still Aaron Rodgers. Rodgers led the league in completion percentage (70.7) and touchdown passes (48), both career-highs, while extending a streak of seasons with single-digit interceptions to 10 consecutive years.
I can't pretend to know what is happening behind the scenes with management right now but as a packer fan I'm so confused, you would think after all these years, packer fans at least deserve a public statement explaining what's going on with you (Aaron Rodgers) and our team or maybe you could give us all one of those famous "relax speeches" and we'll all feel better.
So, what options can possibly happen?  
What if Rodgers retires?
Hopefully this wouldn't happen, knowing Aaron Rodgers and his competitiveness this is not likely going to happen. If it does will be stuck with an unseasoned quarterback in Jordan Love.
What if Rodgers is traded?
Packers will not trade Aaron Rodgers. But let's speak hypothetically for a second, where would he go? Somewhere in the AFC most likely. Financially, it would be complicated with cap space ect.  
What if Rodgers stays?
It's hard to say that things will ever be back to normal. First things first Fire the GM TODAY! Show Aaron that we are serious and willing to do whatever it takes to keep him happy. Is it money? Is it the length of the contract? Both? None of that? Unless I spoke to Rodgers personally, it's impossible to say without guessing. 
Whatever is going to happen just rip the bandage off already! When the time comes Aaron just think about us (The GoPackGo) people who have had your back since 2005.