How USA Basketball could provide the next step for Zion Williamson and Brandon Ingram
The 2020 Summer Olympics along with the Olympic Trials and team selections were postponed to the summer of 2021.
This postponement opened up another year for the host city, Tokyo, Japan, and the International Olympic Committee to put together safety protocols for athletes from every nation, as well as time for governments worldwide to further develop and distribute a vaccine to hinder the spread of the COVID-19 pandemic. It also offered another year of development for athletes trying to make the aforementioned Olympic teams. 
Enter New Orleans Pelicans Brandon Ingram and Zion Williamson. 
After an All-Star Game appearance and winning the Most Improved Player award for the 2019-2020 season, Ingram followed with similar numbers in 2020-2021. He's established himself as a star in the NBA.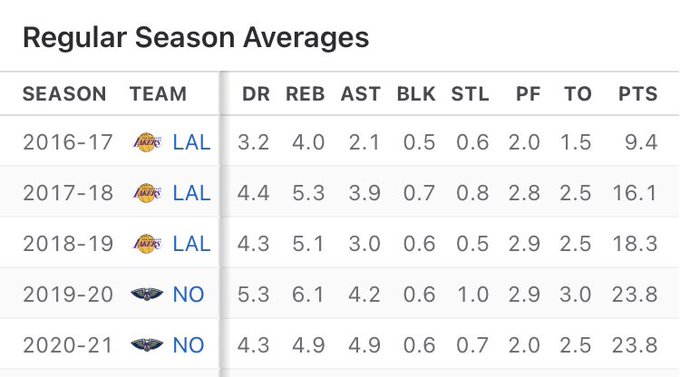 For Williamson, though? He took his first full season and catapulted himself into superstardom. Although Zion came into the league as the No. 1 overall pick, went to Duke, was beloved for his personality and athletic ability, and has continued to pile up highlight reel after highlight reel, he hadn't shone quite the breadth of what he was capable of until 2020-2021.
He continued his pure dominance in the paint, made his first All-Star appearance, grew defensively and we got a glimpse of what Point Zion can be. He also averaged 27 points a game on shooting 61 percent from the field. 

There's clearly more work to be done in New Orleans, though. Whether that be by David Griffin and the rest of the front office in terms of roster construction, Stan Van Gundy and the staff in implementing a winning scheme and atmosphere or by the players, who must show continued progression on both ends of the floor — specifically the young guys. Specifically the guys who make the engine go, the straws that stir the drink, the two best players: Williamson and Ingram.
There are a lot of ways these two can grow as leaders and basketball players in a typical offseason. Getting in the weight room as well as the gym, working with Pelicans' staff and teammates, watching film, getting together with old mentors and coaches (B.I. with Jerry Stackhouse, Zion with his stepfather and possibly both with Coach Mike Krzyzewski from Duke), etc.
This time around though, joining Team USA for the coming Olympics is on the table. Being a part of the best team in the world with some of the best coaches from the country can offer would be massive for their development and basketball I.Q.
For those unaware, there is a history of NBA players making a leap in their career following time spent in the USA Basketball program. There may be a lot of reasons for this (young and up-and-coming players are selected, for example), but there are some real benefits that would help the two Duke products bring their game to the next level. And while there's no guarantee these two would earn a spot on the 2021 USA Basketball roster (there are 57 players in total vying for a spot on the team as of right now), it would sharply move their trajectory toward being the top duo in the NBA, as well as the drastically improve the growth of the Pelicans' team as a whole. 
There are a plethora of reasons that playing in Japan would be phenomenal for these two, but here's the five that jump off the screen.
Coaching
Although Coach Krzyzewski is no longer leading Team USA in international competition, the staff remains as stacked as ever. Headlining the crew is five-time NBA champion head coach, Gregg Popovich of the San Antonio Spurs. He'll be supported by six-time champion, Golden State Warriors head coach Steve Kerr, former Atlanta Hawks head coach Lloyd Pierce and head coach for the men's basketball program at Villanova, Jay Wright. 
There's a lot to learn from this staff.
There's a lot of winning that's already been done by this staff.
There's a lot of respect rightfully earned by this staff.
While Popovich's Spurs haven't made the NBA playoffs the last two seasons, they're still consistently one of the most competitive teams in the gauntlet that is the Western Conference. Coach Pop has reliably demonstrated he has the capability of developing players with star potential. See Tim Duncan, Manu Ginobli, Tony Parker and Kawhi Leonard. Not a bad list. He also took an aging David Robinson, paired him with Duncan and won the franchise's first NBA championship.
In the meantime, Pop has upheld stars that moved to San Antonio to continue their careers — LaMarcus Aldridge and DeMar DeRozan. Aldridge was a three-time All-Star, and DeRozan averaged 20+ points each season he's been with the Spurs. Coach Pop is also in the process of coaching young and old talented players like Dejounte Murray, Keldon Johnson, Lonnie Walker and Derrick White. 
Kerr is one of those notable guys who took a good team and made them a great one: Much like Phil Jackson did with the Chicago Bulls and Los Angeles Lakers and Pat Riley with the Miami Heat. He's not only coached one of the greatest teams of all time, he's also coached Draymond Green and Kevin Durant — two player comparisons for Zion and Ingram.
On Wright's behalf, it's been shown through Krzyzewski that NBA players will respect a college coach that has a reputation of consistent winning. Although Wright hasn't earned quite the pedigree that Krzyzewski has, he's still a two-time NCAA Division I national champion — both being with Villanova. He took over what was a fairly average program and made them one of the best in the country, only having two losing seasons since his inaugural season in 2001. It surely doesn't hurt that he coached Josh Hart in college — a teammate of Williamson and Ingram's — of whom they both hold in high regard.
Spending time with the best
During the 2008 Olympics, LeBron James notedly sought out Kobe Bryant despite their on-court rivalry at the time, and gained a lot from him. Jason Kidd told Jonathan Abrams of Bleacher Report about their summer of 2008 experience:
"I think for LeBron, he benefited from Kobe, and I think vice versa," Kidd says. "I think you can look at Kobe and everybody got better, everybody had great years that following year. 'Melo, Chris Paul, those guys got better seeing Kobe in that light, and LeBron."
Kobe himself added to the story:
"In that time, we were all…in the same hotel, generally the same schedules," Bryant says. "That's when I got to know guys a little bit more." Bryant woke up early to practice. And other players soon followed suit, waking up early with Bryant, adjusting to his schedule.

Wade was the first player to join. "He met me in the gym at five, and then LeBron started showing up at five, and then they all started showing up at five. And then next thing you know, most of the guys were in the gym at five getting some work in," Bryant says.
Although a player of Kobe's stature may not be there during this Olympics, there are plenty of other stars and veterans who may be available to lead this 2021 team to gold — and show Zion and B.I. a thing or two along the way.
Imagine if Ingram gets first-hand advice from Durant — the player he's been compared to for his whole career — or if he picks the brain of Kawhi Leonard on the defensive end. Just toss the idea of Zion being under the tutelage of Chris Paul when it comes to running the point, Bam Adebayo shares a bit of knowledge with him on the defensive end or LeBron peaks his interest about any single facet of basketball.
Talk about a leap incoming.
We've already seen Zion is anxious to garner as much information about the game as possible, including from some of the league's biggest personalities:
Fitness
It's not like Zion and B.I. came into the 2020-2021 season out of shape. They both looked fit and ready to go.
Here's the thing, though. Some players approach the typical 82-game regular season with the long view. They effectively play themselves back into shape after the three-plus month long layoff. Most notably this season being James Harden and Luka Doncic.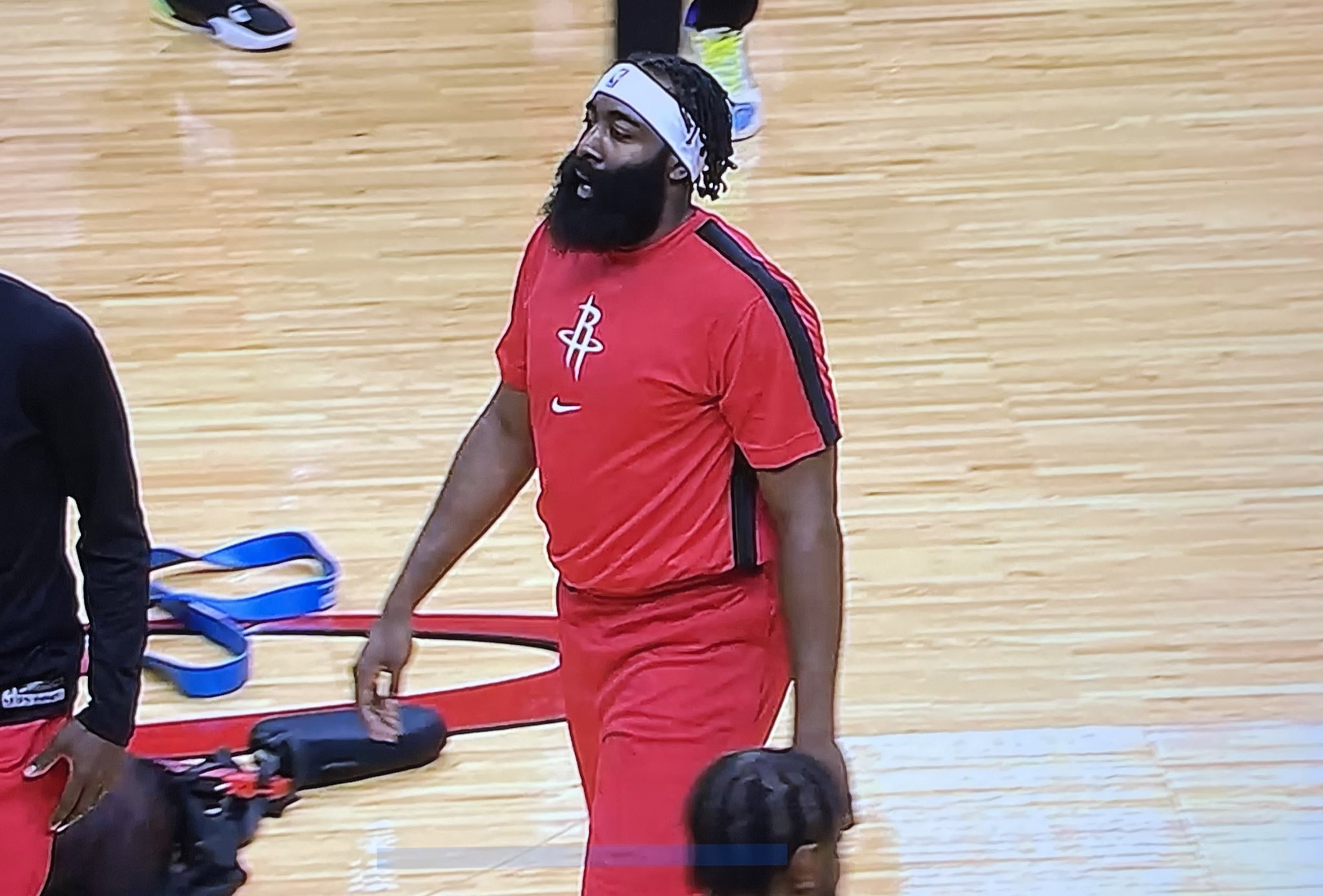 If the pair from the Big Easy are selected to play for the Olympic team in Japan, that issue could, and should, be of little concern entering the 2021-2022 season. Not only will they be in game-ready shape, there's the possibility they enter the season in phenomenal condition after competing with some of the best in the world.
Should that happen, these two would have the potential to start the coming year on an absolute tear. We know they're capable of scoring in bunches, we know they're two of the best players in the league and we know that they want to win. Now imagine they're lightyears ahead of the other high-level players in the league purely based on their fitness.
In what can be a long, grueling season, starting hot, getting confidence and winning games early is invaluable.
Time away
We can be honest here. This is a safe space.
We all heard the rumors that there is a bit of divide between the players and the coaching staff (namely Stan Van Gundy) in New Orleans. Whether that has significantly affected the team and their chances of playing as a cohesive next season remains to be seen.
Either way, it might just do these two some good to get the hell out of dodge, and Japan is a solid option.
Not only will they experience a completely different culture, they'll be able to meet and spend time with other athletes from different sports. They'll be able to take in different coaching styles and learn what suits them best. They'll have a bit of time to breathe and enjoy the game. A new perspective and appreciation for their coach could be fostered.
Van Gundy has an abrasive personality, that's well-documented. Getting away from a guy with that type of disposition could do a lot for their minds, their game and their relationship with their head coach.
…..Recruiting
Okay, okay, everybody calm down. This does not necessarily encourage tampering. We all know it happens, though — might as well take advantage, right?
Here's the thing, LeBron, Dwyane Wade and Chris Bosh did it during 2008. Who's to say the two young Pelicans can't do any swaying of other stars to come to New Orleans?
No, NOLA certainly isn't South Beach, and Louisiana doesn't generally attract free agent stars. However, if one or multiple of their Olympic teammates wants out of a situation they're in this coming season, who's to say they wouldn't be open to joining a generational talent like Zion freaking Williamson? Who's to say that charisma and genuine, big smile that Big Z offers wouldn't lure another star down south?
Pairing Ingram's desire to win, love for the game and scoring ability with Zion's capability and personality has to be a bit of a draw. Not only that, the Pels have a ton of young talent, a treasure trove of draft picks and large enough contracts to get a deal done with an opposing team who has a superstar.
It's not that difficult to imagine a star player wanting to join in on the fun that will be happening with this group of players in the coming seasons, and it's not difficult to imagine Griffin and the front office doing everything they can to start regularly winning and doing all they can to please Williamson and Ingram.