Teedy Dom's Sazerac Adventure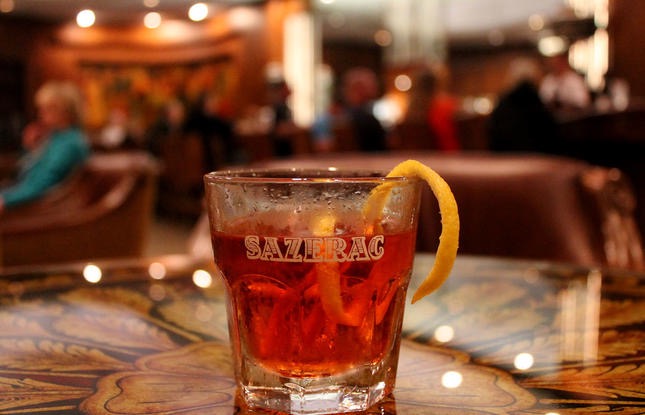 So I finally decided I was ready to go outside & not overthink about every move that I made.
My friend Jade & I decided to have brunch at Cavan on Magazine & keep the day drinking vibes going by hitting the ultra opulent, Roosevelt Hotel downtown.
Believe it or not, I've lived here for almost four years now & have never had the famous Sazerac cocktail.
While waiting for my cocktail, I did a bit of research because I'm a nerd, apparently Sazerac is the official cocktail choice of New Orleans. Wonderful!
I didn't waste my time looking up the ingredients. I figured that whatever was in it would send me off into my week floating. I was right about that. I literally didn't feel the normal anxiety I normally feel on Sundays after I finished it.
The first big sip was delicious & smooth. It wasn't rough considering its has the combo of Absinthe & Rye Whiskey. I loved the touch of the orange peel in the glass. It was really the perfect combination of the aesthetics of the glass, the smoothness of the taste, & the complete ambience of wealth that we were feeling. All of those things did it for me.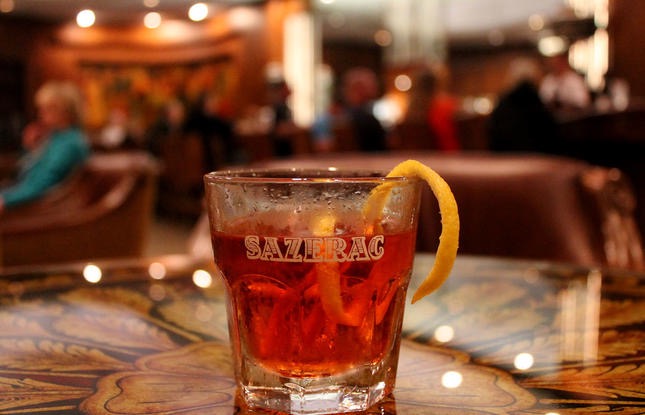 Essentially, if you're looking to try a smooth Sazerac, definitely go give that one a try at the Roosevelt Hotel at 116 Roosevelt Way, you will not regret it. Tell them Teedy Dom sent you!
While sipping on your Sazerac, check out season one of your favorite teedies on Rum Punch & Beignets Podcast!
Untill next time,
Peace!