Teedy B's Oyster Review: Jack Rose
Recently, I finally had the chance to visit Jack Rose located in the Ponchatrain Hotel on St. Charles St where the infamous painting of Lil Wayne is gracing the wall, unfortunately I did not get a picture with it but I will make sure to do so next time. The atmosphere is high end yet laid back and the playlist added the perfect touch with its early 2000s vibes. I highly recommend this restaurant for birthdays, a friend's night out, casual business meeting and even a first date. The customer service was ok. Our waitress went missing a couple times and missed a few key service opportunities but the other servers had no problem supporting.
Now let's get to the reason why I am here…OYSTERS! It was my first time eating at Jack Rose, so it was exciting to learn there were raw oysters on the menu.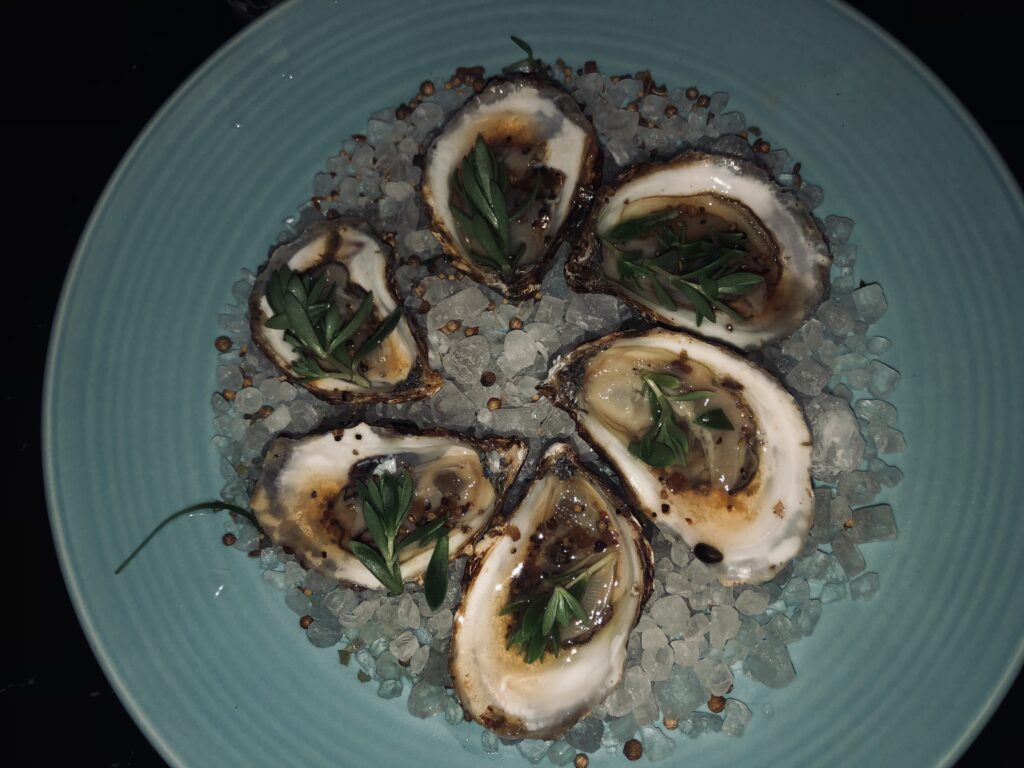 *Disclaimer, this is not my first time trying oysters, I'm just not the biggest fan of them.*
I ordered the Summer Love oysters which is $18 for a half dozen. These raw h'orderves were topped with grilled lemon mignonette, which is a light sauce. It reminds me of Italian dressing so it was easy going down. I would've liked the oysters to have some sort of spice to it, maybe have the sauce mixed with cayenne or maybe a couple shots of hot sauce…LOL. For my entree' I ordered the Seared Tuna over a fennel & herb salad. I thoroughly enjoyed this dish. The tuna was seared to perfection with a chili oil mix that left a lasting kick. It definitely made up for what the oysters lacked, my only suggestion would be light salt. I paired everything with Prosecco.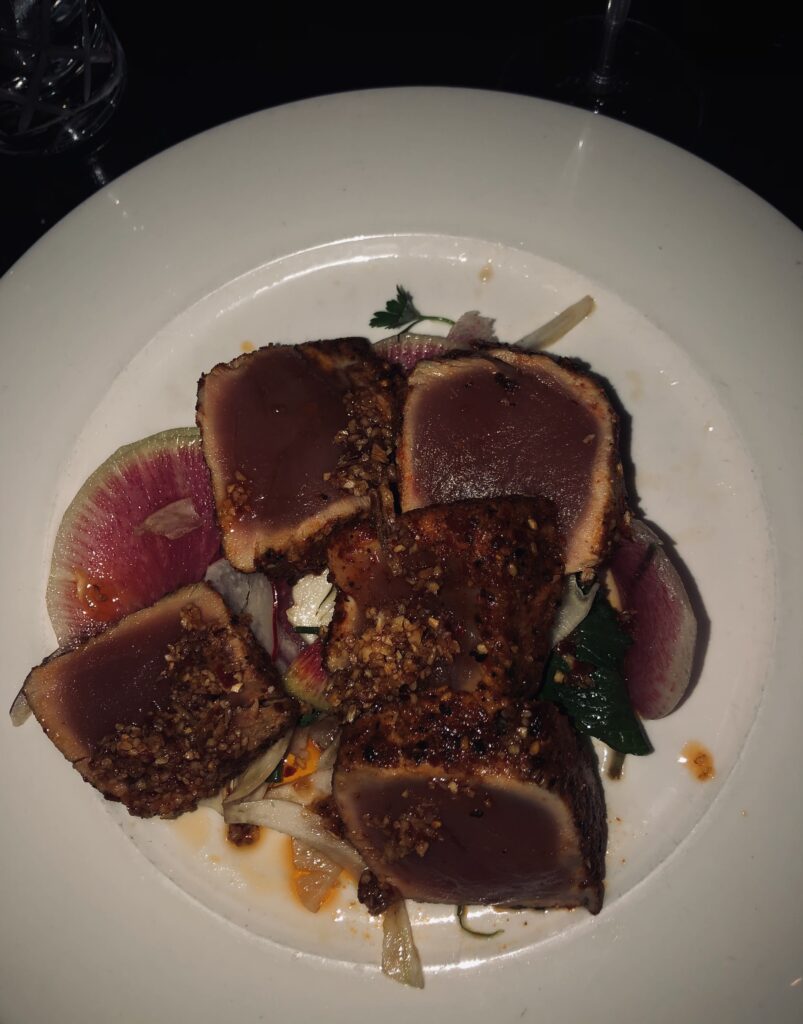 Overall, I am pleased with my experience and will definitely be back.
Teedy B gives Jack Rose one and a half thumbs up.
Let me know if you plan on visiting Jack Rose or your experience there if you've already been there. Catch me at the next location!
Peace & Blessings
Teedy B