Who will be the next voice of the Saints?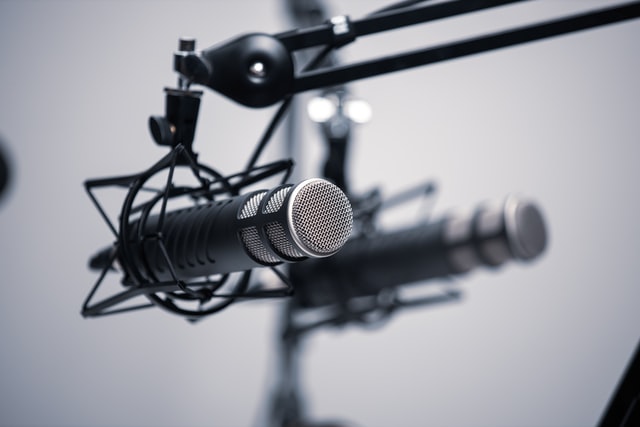 This offseason, there has been one massive question looming over the Saints.  The team has a vacancy at one of its most important positions and someone will be given the impossible task of filling the shoes of a legend.
I am of course talking about who will be the next radio voice of the New Orleans Saints, now that Zach Strief has taken a job as a coaching assistant with the team.
Strief replaced Jim Henderson mere months after retiring from playing the sport, taking over for the man who was the voice of the team from 1986 through 2017.
Jim Henderson is a Louisiana sports icon and inspired many of his contemporary journalists to get into the business.  In my own professional media experience, the most starstruck I ever became was when I got to meet Henderson, first as a fan and later as a co-worker.
Many members of the Who Dat Nation have committed his most famous calls to memory.  Henderson is synonymous with the team, his voice inextricable from Saints lore.
You'd probably never hear him admit it himself, but Henderson's work transcended the booth and has become something much larger. 
Now the search begins anew.  Where should the Saints look for the official radio voice of the team?
A few candidates come to mind.  As the local Fox Sports New Orleans play-by-play man for the Pelicans, Joel Meyers is already in the family, so to speak.  His radio counterpart, Todd Graffagnini, has been mentioned.  Former WWL-TV anchor Mike Hoss has done work for the team.  Tim Brando, who is a Louisiana native, has covered just about every sport imaginable for just about every network imaginable.   
Or it could be someone else entirely.
If I may be so bold, I'd like to offer the Saints some advice in their search:  find a great storyteller. Find someone who loves language.
The next voice of the Saints should be able to tell a story with precise command of his (or her) vocabulary.  And by "story," I don't just mean an anecdote shared with color analyst Deuce McAllister.  Every play should have a literary quality to it, from the mundane, to the disastrous, to the miraculous.
As a former English teacher, Henderson imbued this quality in his work.  He knew how to make an incomplete pass sound like a soliloquy.
In this writer's opinion, Henderson's greatest call pre-dates the glory days of Sean Payton and Drew Brees.  It came in the Saints' 31-28 win against the then-St. Louis Rams in the Wildcard Round of the 2000 season.  I will type it here, entirely from memory:
"Gowin, on fourth and fourteen, will punt it away.  He hangs it very high, angling it for the near sideline.  Hakim drops the ball!  Hakim drops the ball!  Brian Milne might've fallen on it on the 10-yard line. It's the New Orleans Saints' football!  Brian Milne – the most unlikely hero of them all – falls on the fumble, the muff by Hakim.  There is a God after all!"
Henderson crammed 61 words into about 27 seconds of airtime.  He was reacting to something that happened in an instant, as Rams return man (and future Saint) Az-Zahir Hakim muffed a punt and Saints fullback Brian Milne recovered the fumble as the ball squirted around on the Superdome turf. 
After years of heartbreak and misery, the fumble recovery sealed the first playoff win in franchise history against a divisional rival who happened to be defending Super Bowl champions.
In the blink of an eye, Henderson gave listeners (and viewers like 11-year-old me who turned down the TV and turned up the radio) an eloquent description of a punt and then managed to encapsulate what a fitting end to the game this was.  Brian Milne wasn't just a fullback, a position now all but dead in pro football.  He was the backup fullback in a game in which the Saints were racked by injuries.  Pro Bowl receiver Joe Horn was out, his backup Willie Jackson scoring three times on passes from Aaron Brooks, himself a backup to Jeff Blake.
And then, "There is a God after all!" 
Henderson, who had been working in New Orleans since 1978 and had seen his fair share of Saints-related misfortune, summed up the euphoria of an entire fan base in a single, six-word sentence.  At that point, it was the greatest thing that had ever happened to the franchise.
Henderson's call wasn't just a description of an historic play. It marked the beginning of the modern era of Saints football; an era in which fans could actually have their faith rewarded.
Henderson knew how to be succinct.  After the infamous River City Relay in 2004, a play that took 26 seconds (an eternity in the NFL), Henderson delivered a life's worth of agony in one drawn-out and over-modulated exclamation:
"NNOOOOOO!"
Jim Henderson made it look – and sound – easy.  That's what great storytellers do.  A skilled raconteur makes something out of nothing.  Order from chaos.
Even if, during the 2021 season, Drew Brees' successor fails, the journey should at least be fun to listen to.