Teedy B's Oyster Review: Mr. Ed's – Mid-City
This past weekend I visited one of my favorite oyster spot's, Mr. Ed's Oyster Bar – Mid-City. Located at 301 N. Carrollton Ave. NOLA 70119, this is one of many locations within the New Orleans area. Mid-City can easily be named a hot spot, with a lot of restaurants and bars in a prime location. Mr. Ed's is a great family restaurant or a place to hang out with friends. Obviously, this is a seafood restaurant where yo can get classic Louisiana dishes but we know why I was there.
I ordered a dozen of Crawfish Rockafeller Chargrilled oysters. The topping is made with crawfish, spinach, bacon bits and parmesan; I do not eat pork so I opted out of the bacon. Along with the oysters I orders a side of jambalaya and a glass of Chardonnay. This is usually my order anytime I visit Mr. Ed's. There are five other ways to order their oysters, I may go back and try all of them.
When I received my order, they were still sizzling in the shell. My mouth instantly watered. I squeezed lemon juice over all the chargrilled goodness. The oysters themselves were a nice size and the toppings were equivalent to the oyster. Everything was seasoned just right and the garlic buttered bread is a great pairing.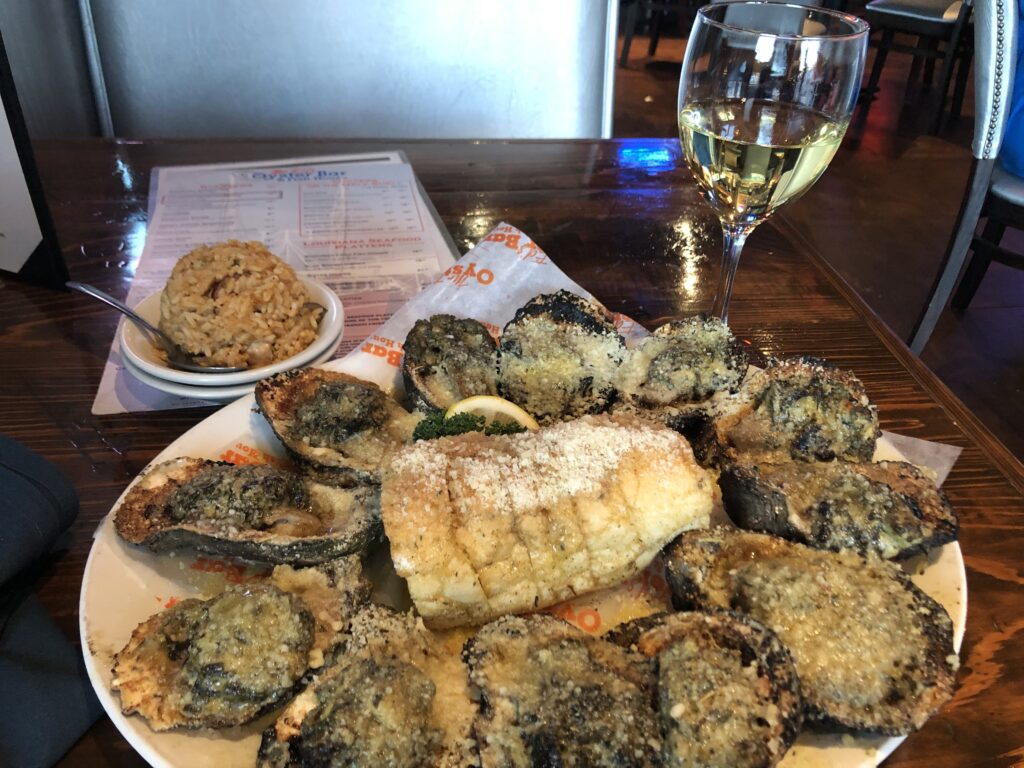 They cost $19.95 a dozen, which is a decent price especially with the toppings. Like I mentioned, Mr. Ed's is one of my favorite places to get oysters, so I will definitely be back.
Two thumbs up!
If you have any oyster recommendations let me know, I'll try them out.
Peace & Blessings
Teedy B