SVG says transition defense is the issue, but there's more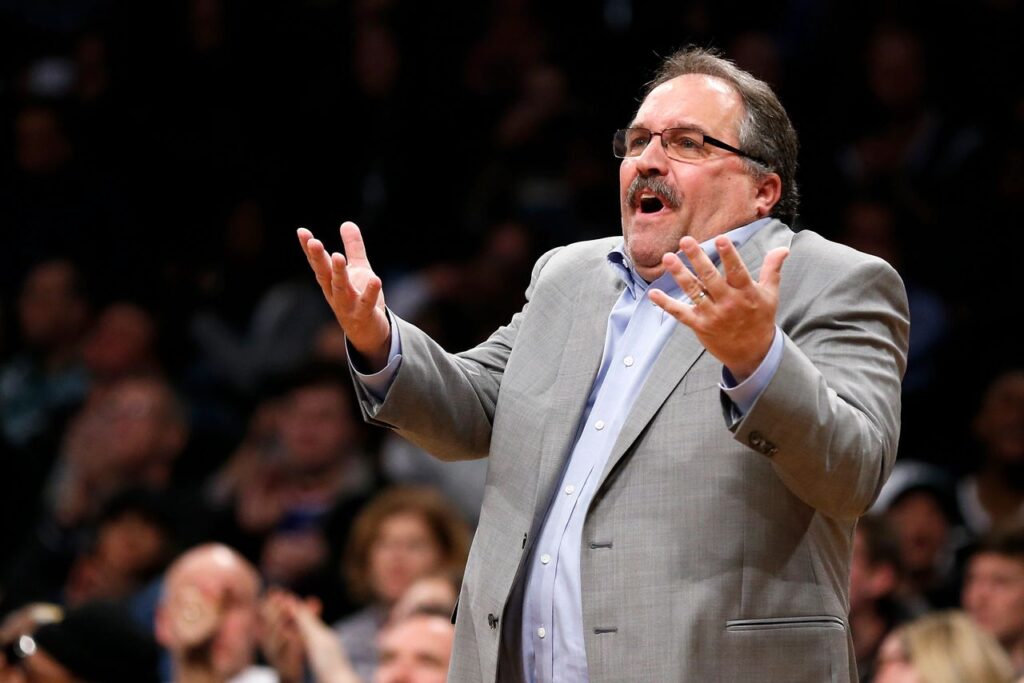 On Wednesday night, the New Orleans Pelicans lost their second consecutive game, again, in embarrassing fashion.
The first of the two ugly losses came at the hands of the Indiana Pacers — a 118-116 overtime defeat, this after having a six-point lead with 25 seconds left in the contest. The second, somehow even more humiliating, came from the Oklahoma City Thunder. OKC is widely regarded as one of, if not the worst team in the NBA.
Following the loss to the Thunder, Stan Van Gundy entered the postgame media session absolutely furious — the first time Pelicans fans have seen him in such a state. It only took eight games.
"We're not making the effort," Van Gundy said. "We came out of training camp making every effort defensively. … We're not doing anything that it takes to be a good team in this league.
Our defense stunk tonight, guys," he added. "There's one number — 27. (The Thunder) scored 27 points (in transition). It should've been ten. They average 7.5."
Van Gundy continued his rant, saying the team is simply not getting back on defense, and that is the biggest issue the Pelicans currently have. New Orleans ranks 22nd in the NBA in transition defense — he's spot on.
As of yesterday, SVG also mentioned defensive closeouts and "getting into the ball harder," as a point of emphasis for the team in practice. As the Pels rank last in the league in three-pointers allowed and attempted by opponents per game, Van Gundy once again nailed it. "(We focused on doing things) at a much higher effort and energy level," he said.
For the defense as a whole at the moment, New Orleans ranks fifth in points allowed per game, fourth in defensive efficiency, seventh in opponent field goal percentage, first in defensive rebounding percentage, first in second chance points allowed and first in free throws allowed.
So, there are good aspects to this team on the defensive end of the floor. But the bad things are just really, really bad.
The players who spoke after the Thunder loss echoed Van Gundy's sentiment, stressing the need for efforts to be higher on both ends of the floor. Steven Adams, a known defensive stalwart in the NBA said "lack of discipline" has been an issue on the defensive end, adding "There's nothing complicated about it. Just get back when we should — all of us."
Zion Williamson and Brandon Ingram spoke following Adams, reiterating the same message.
New Orleans will take on the Charlotte Hornets tomorrow night in the Smoothie King Center, and their transition woes will certainly be tested. The Hornets currently rank second in fast break points per game and seventh in fast break efficiency league-wide.