Packers x Rams Preview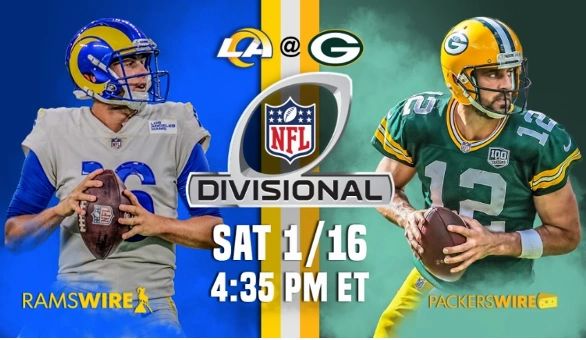 The Rams will travel to Lambeau Field this Saturday at 3:35 p.m. central time. The Packers are the clear favorite, but the Rams are definitely not an underdog team. The sixth-seeded Rams beat the third seeded Seattle Seahawks to advance to the next round against the Packers, who won six straight games entering the postseason. 
Rams Defense
The Rams will definitely show the Packers something they really hadn't seen all season, let's start with their top-ranked defense. The Rams defense has put together some compelling performances against one of the league's top quarterbacks this season. Let not forget what they did to Russell Wilson on Saturday, Floyd and Donald combined for four sacks against Wilson. There are a lot of unknowns about this game, however, one thing we know with absolute certainty is that one of the NFL's top offenses will square off against the top defense. EDGE: OFFENSE
Davante Adams vs. Jalen Ramsey
If I am the Rams defensive coordinator, I'm going to give Ramsey help no matter what. The Rams cannot afford to let Adams and Rodgers get into a rhythm. Maybe attempt to take Adams away with Ramsey and help over the top. Force Rodgers to throw to his other playmakers and hope like hell they have bad game. It will definitely be a good match up but if they put Ramsey out there on his own, he will get beat. If you try to press Adams at the line you're going to get beat over the top. If you don't press, he uses his footwork to get separation. Give him too much room and Rodgers will dump it to Adams right away and get an easy 10 yards. Basically, choose how you want to die. EDGE: ADAMS
Let's not forget how the packers got here. This was a Packers season like any other, but this season seemed more promising. Aaron Rodgers played at an MVP level. This despite the fact that Davante Adams was his only reliable wide receiver. Za'Darius Smith lead a nasty pass rush, with Preston Smith rejoining him after a prolonged early-season slump. The Packers dominated the NFC North but scattered just enough breadcrumbs of doubt. The late-season loss of left tackle David Bakhtiari to worry fans that this season might end the way most Packers seasons end.
MY PREDICTION
PACKERS 30 – RAMS 10
Who: No. 6 Los Angeles Rams (10-6) at No. 1 Green Bay Packers (13-3)
What: NFC Divisional Round
When: Saturday, Jan. 16, 3:35 p.m. CT
Where: Lambeau Field, Green Bay, Wisconsin
TV: FOX