Now the Saints can move on to the games that actually matter
Brees, Kamara, Thomas and co. easily disposed of the Bears, 21-9, on "Super" Wildcard Weekend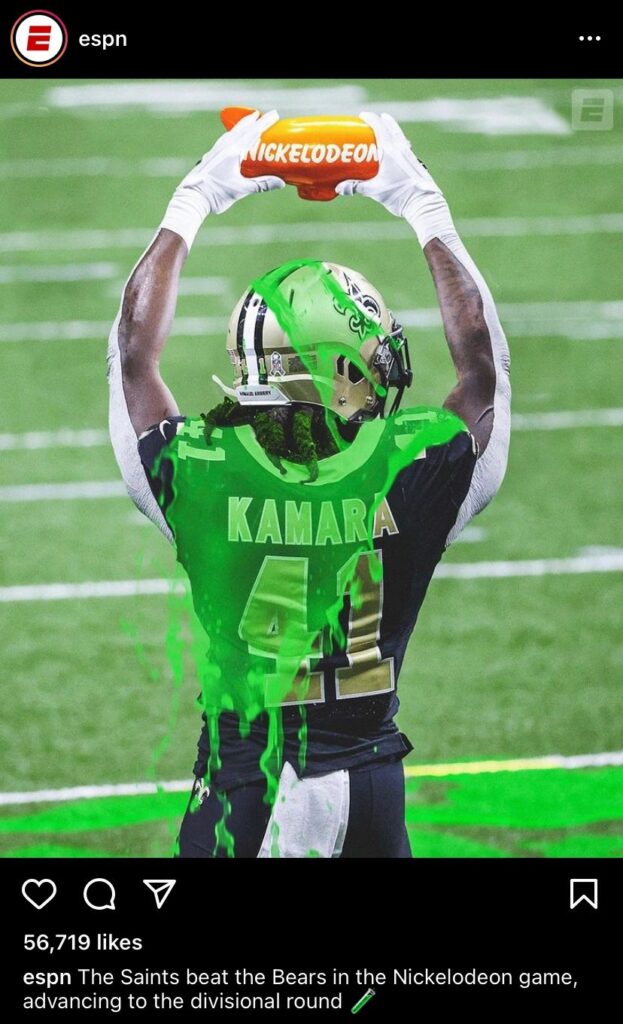 On to the next one.
The Saints' 21-9 win over the Chicago Bears on Sunday felt like the boring first act of a superhero movie. There was the obligatory origin story setup we've seen a million times and now we can all move on to the meaty stuff in the second act.
There wasn't much flash and the Bears defense played up to its potential in the first half, but it was never going to be enough against the Saints. The Bears offense was undermanned and didn't mount a meaningful drive until garbage time, when Mitch Trubisky threw a touchdown to former Saints tight end, The Husk of Jimmy Graham. Graham made a nice one-handed catch and jogged straight into the locker room, not to be seen until the 2021 season or maybe even ever again if he retires.
It was a fitting end for the Bears, who were a playoff team only in the most literal sense of the term. This game was about one inch away from being 28-9 on a failed Drew Brees sneak, and if you take away the Bears' junk time TD and add Wil Lutz's inexplicably shanked field goal, this could have been a 31-3 drubbing despite the Saints not firing on all cylinders in the first half. In this case, context matters.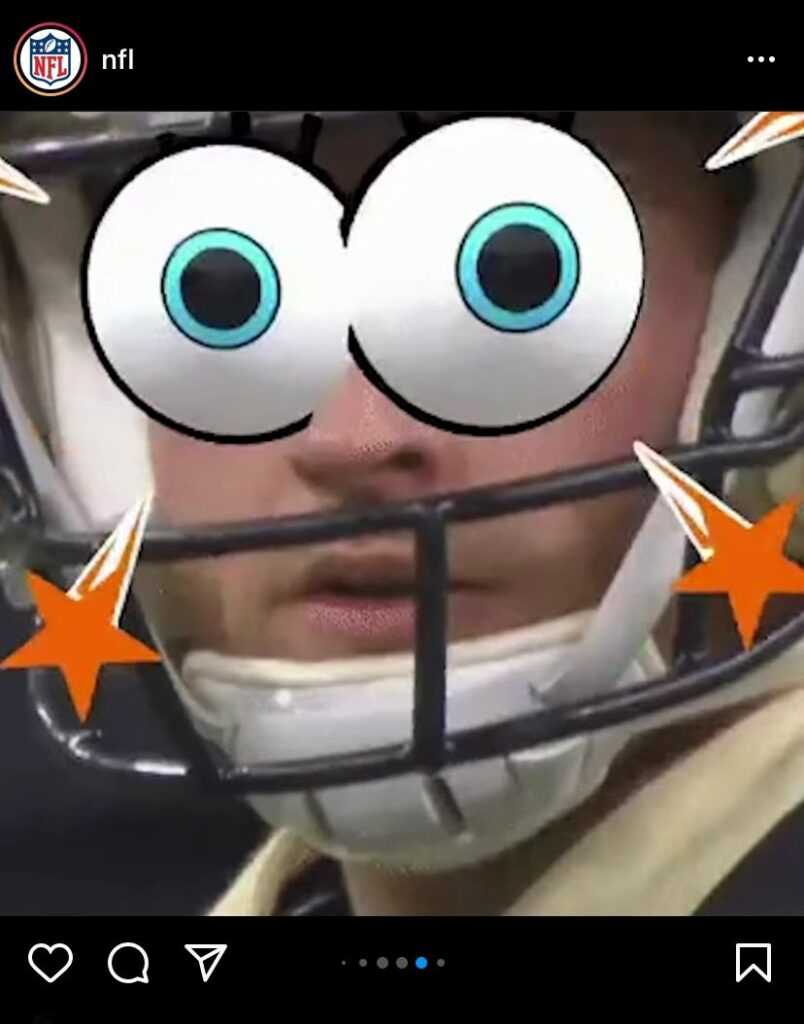 The 2020 Bears were mediocre at their very best and it showed. They even succumbed to C.J. Gardner-Johnson's relentless trolling again in almost exactly the same fashion as their previous matchup. Receiver Anthony Miller – CJGJ's latest victim – was ejected for punching the Saints safety. It was also nice to see Javon Wims, Gardner-Johnson's regular season target, drop a sure touchdown pass on a surprisingly well-executed trick play.
The Bears never seriously threatened in the game or at any point in the regular season, or the last 15 seasons for that matter. If that sounds mean spirited, it's because it is. The city of Chicago is great; the Chicago Bears are not. The Who Dat Nation will never forget the way they were treated at the NFC Championship Game in early 2007.
There is also no sympathy to be had for a team that loses one of the great icons of the game in Gale Sayers, and all they can muster as a tribute is painting his jersey number in a corner of Soldier Field. He deserved better.
On to the next.
And the next one is a doozy. Welcome to Narrative Street, home of Brees vs. Brady, Part III. The Saints swept the Buccaneers in the regular season, winning 40-23 in week one and 38-3 in week nine. All we're going to hear this week is how it's soooo tough to beat a team three times in one season, and how it's never happened to Brady.
This narrative can be summed up in one word: bullshit.
Division rivals rarely play each other three times in a season. According to Greg Auman of The Athletic, over the past 50 seasons since the NFL-AFL merger in 1970, division rivals with a three-game sweep on the line have only faced each other 21 times.
In those 21 meetings, Auman reports that the 2-0 team has won 14 of those games. In the words of Anchorman's Brian Fantana, 67% of the time, it works every time.
The most recent team to achieve this feat: the 2017 New Orleans Saints.
That year, the first in the rebooted Alvin Kamara/Michael Thomas/good defense era, the Saints played the Carolina Panthers twice in the regular season and then a third time in the Wildcard round, beating them in all three contests.
They won their first matchup in Carolina in a 34-13 blowout. In their second game in the Superdome in December 2017, the Saints led by multiple scores for most of the second half before surrendering a late touchdown. And in the Wildcard round they beat Cam Newton and the Panthers in their only close matchup, winning 31-26.
Also, the Tampa Bay Bucs with Brady at the helm are not the New England Patriots with Brady and Bill Belichick steering the ship. This is a completely different team in a completely different year. Brady has looked good at times in 2020, but he has also looked old, immobile and confused. We are not living in 2003, 2004 or any of the other years the Patriots were dominant on both sides of the football. Though going back in time does sound kinda nice right now, doesn't it?
But we live in 2021, a year in which both Brees and Brady are old, but only one of their teams (the Saints, obviously) has proven it can consistently control the line of scrimmage and be a complete team.
And now, for something completely different.
Editor's Note: With the world the way it is, we thought it might be fun to imagine what each of the Saints' opposing QBs in the playoffs went through in the week leading up to their game. The following is a first-person account from Bears signal caller Mitch Trubisky. It's completely fictional. Or is it?
The Diary of Mitch Trubisky
Tuesday, January 5, 2021
Usually this time of the year Im sittin on the sofa with a cold Bud Light Lime playin Fortnite. We got beat so bad by Erin Rogers and the Packers I thought there wuz no way we wuz in the playoffs. So I wuz super confused and kinda mad when Coach Nagy called me and asked why I wasn't at the faculty. Apparently they added a new playoff team this year and it wuz us! We had 2 practice.
I got 2 the team building and met with Coach Nagy about the gameplan. Butt first he had 2 call roll. "Mitchull Trubisky," he said. "Present," I answered. Glad I got that right this week. Then he said, "Nayyyy. Nayyyyyydgey? Oh, Nagy. That's me."
When it came time 2 discuss the gameplan, all Coach did wuz throw a deck of cards in the air and say, "Javon Wims." I didnt remember who that wuz until he showed me a YouTube of Javon Wims punching a Saints player. Hilarious!
Wednesday, January 6, 2021
B4 we left town, I had a deep dish pizza. I dont kno why they call it deep dish. Its only like 2 inches deep! Its not deep like the 9-foot deep end of my Heated Pool from Alberghast Heated Pools, Proudly Serving the Greater Chicago Area since 1992! Use #MITCH at checkout for 1% off!
Sunday, January 10, 2021
The game wuz so much fun! During pregame I listened 2 my Finger Eleven greatest hits CD, which really got me in the mood. Then I barely had 2 do anything the whole game! The Saints defense wuz really good, so I mostly just stood around on the sideline. I even got to listen 2 Finger Eleven greatest hits a second time!
I snuck a few Bud Light Limes into my Swell bottle at halftime. Nobody noticed.
The Saints were nice enuff to let me throw a touchdown pass on the last play of the game. That wuz really cool of them! Demario Davis is such a nice guy. And Malcom Jenkins. Cool dudes. Way cooler than our defense. I asked them to sign my jersey after the game. Don't tell Coach Nagy.
Monday, January 11, 2021
I saw on Twitter that Saints Coach Shawn Payton got slimed on Nickelodeon. Not fair! I wanna get slimed. I heard they named me the NVP "Nickelodeon Valuble Player" and I didn't get jack squat!