7 "Firsts" for Women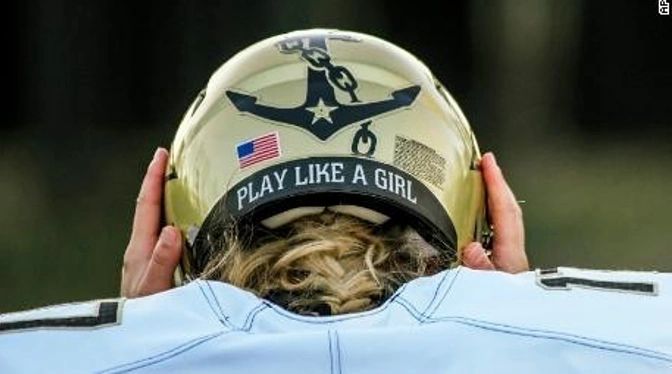 2020 is over. I know we are not supposed to talk about it. But How can we not look at some of the amazing accomplishments woman have made in the sports industry in 2020. As we move on to 2021 let's recap my top 7 "FIRST" moments with women in sports, NBA, MLB, NFL, WNBA, and even NCAA Football. Know their names and know their stories.
BECKY HAMMON
Becky Hammon became the first woman to serve as head coach in an NBA game. Hammon ended up serving as the head coach to the San Antonio Spurs after coach Gregg Popovich was ejected in the first half. She has been through the ranks fighting her way up since then, joining Popovich on the front row of the sidelines. Did they win? Mind your business that is not the story here.
SARAH FULLER
Sarah Fuller made history as the first woman to score points in Power 5 game. Yes, she made it I said scored. Sending off this amazing tweet the night before taking the field "Let's make history. #PlayLikeAGirl #AnchorDown". Fuller was a goalkeeper on Vanderbilt's SEC championship soccer team prior to her making history on Nov.28, 2020.
KIM NG
The Miami Marlins are hired Kim Ng as their new general manager, making her the MLB's first female GM. This one is so special because she was turned down for a similar job by at least five other teams over the past 15 years. (Allegedly because she was a woman). She earned this spot and made history on Nov. 16, 2020.
ALYSSA NAKKEN
Assistant coach Alyssa Nakken became the first woman with a role at a Major League level. And check this out, she was not the only woman considered for a spot on Kapler's staff this offseason. The Giants also interviewed Rachel Balkovec, who was hired by the Yankees to serve as a Minor League hitting coach in November. Nakken took her place in the Giants' first-base coaching box in the final innings of an exhibition game vs. the A's, becoming the first woman to coach on the field in MLB history. July 20,2020 is when she made this history. You go girl!
SABRINA LONESCU
Can we take a second to talk about Sabrina Lonescu, who became the first player in NCAA D-1 history to record 2000 points, 1000 rebounds and 1000 assists MALE or FEMALE!  Oregon won that night 74-66 over Stanford making this history making moment even sweeter. She dedicated this moment to Kobe Bryant and his daughter Gianna who passed away just a month before. This historic moment happened on Feb,24.20 -2/24/20 RIP KOBE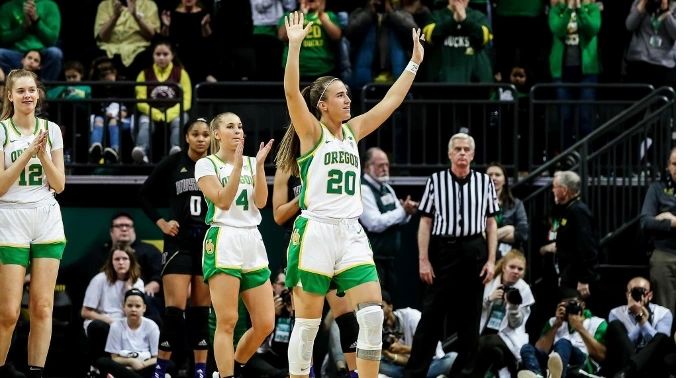 JEANIE BUSS
Jeanie Buss became the first female owner to win an NBA championship. Buss took over as controlling owner of the Lakers in 2017 after a legal battle with her brothers. All of the hard work that Buss put into the restructuring of organization finally came into existence, after Lebron James (rolls eyes) was able to lead the Lakers to its first title in years. Oct,6, 2020 history was made. Different kind of "Buss it" challenge.
NINA HSIEH
Nina Hsieh became the first female head athletic trainer to win a national championship with one of the professional sport leagues. Lakers hired Nina Hsieh as head athletic trainer in 2019 and it paid off big when they won the NBA championship in 2020.
First, is such a major groundbreaking moment with woman making history in men's sports. Some of these moments are a major silver lining. It's been generations in the making, but society and corporate leaders understand that instead of tacitly aiding barriers, directly or indirectly, the time has come to support women in ALL sports. One thing about a woman she's going to deliver!