New Orleans Saints Complete 2023 Draft Report Card
Spoiler alert: this is one of my favorite classes on the surface that I've seen from the Saints in years. The combination of savvy trading, addressing need and drafting great value was truly impressive by Mickey Loomis and Jeff Ireland. I've already broken down the picks in rounds 1-3 in previous articles, but here is the complete report card from the Saints draft in 2023.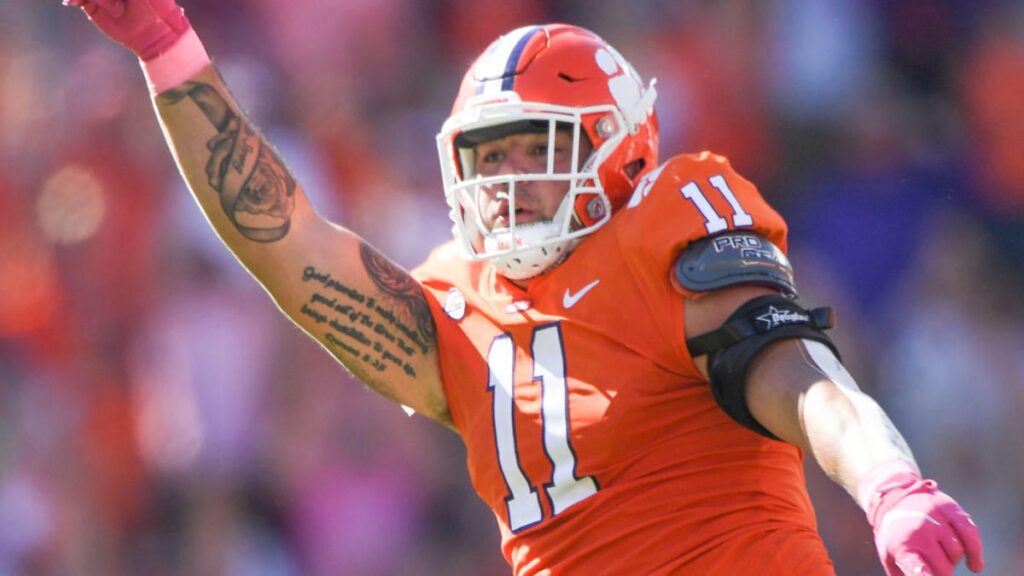 Round 1, Pick 29: Bryan Bresee- DL, Clemson
This was the obvious pick when it became the Saints turn at 29. Bresee has ideal size for a 3-technique/head up defensive end at 6'5, 298. He is extremely versatile against the run and pass with violent hands and high motor. He was the number one overall recruit in the class of 2020, and his explosiveness translated when he was played at Clemson. If Bresee's injury history is behind him, the Saints got a steal here who will be a productive player at a position of need.
Grade: A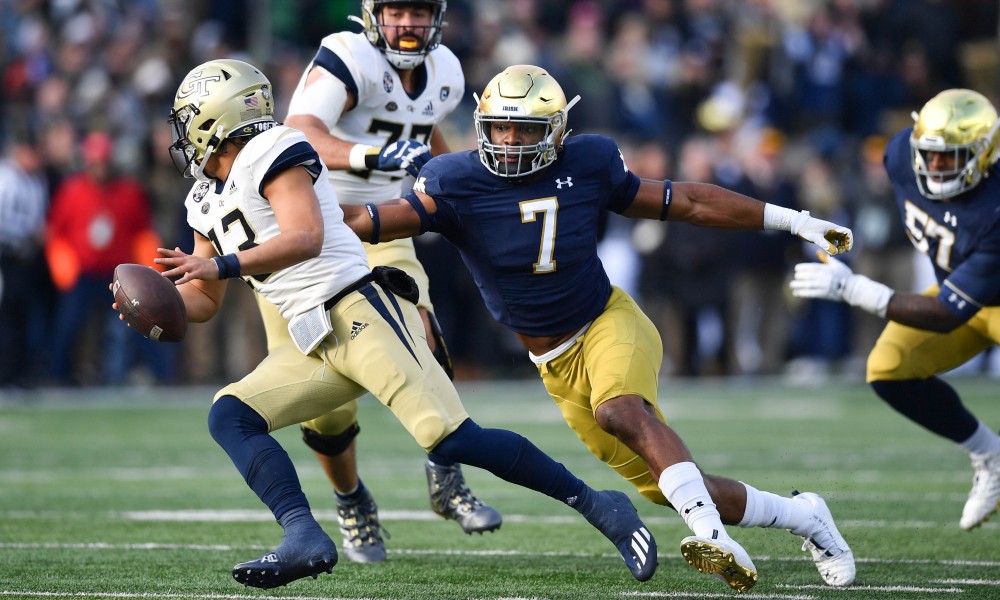 Round 2, Pick 40: Isaiah Foskey- EDGE, Notre Dame
With defensive line being far away their biggest need going into the draft, the Saints decided to double down with their first two picks drafting the super-athletic Isaiah Foskey out of Notre Dame. The 6'5 260 pound EDGE is exactly what the team looks for in a defensive lineman, having a very high 9.54 RAS (Real Athletic Score) as well as having a very productive career at Notre Dame. Foskey is an extremely powerful rusher off the edge that can wear down most any offensive tackles with his motor and physicality. He needs to deepen his bag of pass rush moves and be more active with his hands, but his length and already proven production makes him a strong selection for the Saints.
Grade: A-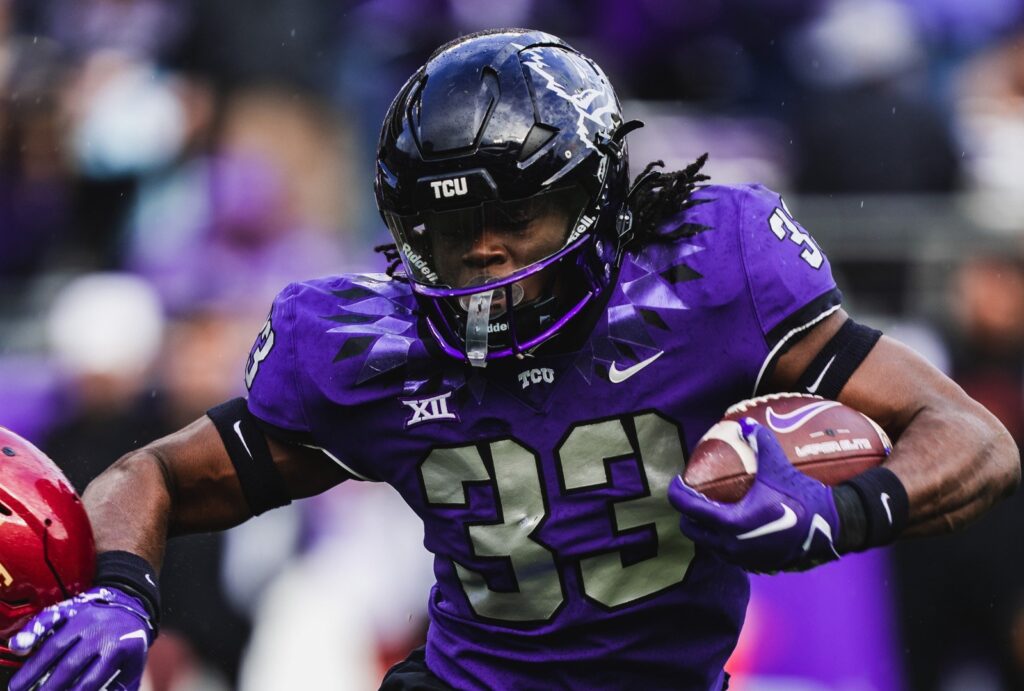 Round 3, Pick 71: Kendre Miller- Running Back, TCU
This was a spot where a lot of people saw the Saints going running back, and with how deep the class was this year, they had a lot of very good players to choose from here. They ended up going with a young and extremely productive player in the 5'11, 215 pound Miller out of TCU. He is as pure of a runner as you will find from a college player, showing very good vision and contact balance which led to him averaging nearly seven yards a carry last year on 224 attempts. Miller doesn't have top end speed or elite agility, but has underrated elusiveness and dominated the Big 12 the entire year before getting injured in the playoff semifinal game against Michigan. He reminds me a lot of Alvin Kamara in the open field, and pending his significant suspension, Miller will get a lot of opportunities early on for the Saints.
Grade: B+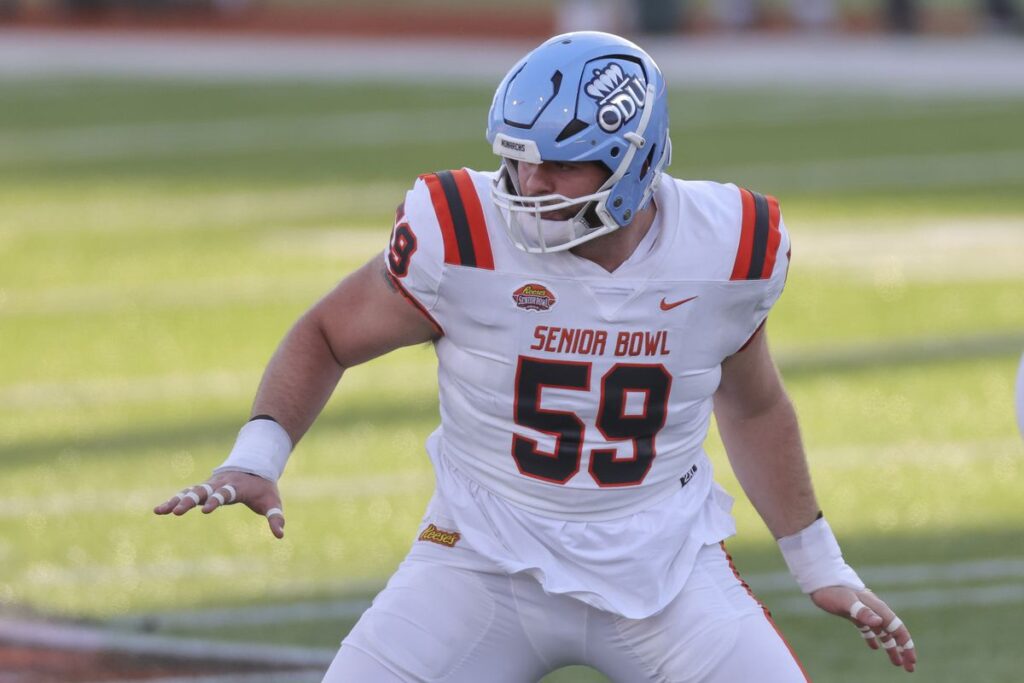 Round 4, Pick 103: Nick Saldiveri- Guard, Old Dominion
Although Saldiveri is listed at guard, he has tape at both tackle positions as well as impressing scouts with his snaps at center during the senior bowl. Despite not being a very powerful player, the 6'6 315 pound Saldiveri moves extremely well in his kick sets as well as in a zone running scheme. He is a technician in pass protection with late hands to throw off rushers timing and consistent pad level. He needs to work on his initial punch power, but possesses plenty of day one starter potential. The Saints needed depth at this position, and they got a player that can move around all five spots, which at the very least will provide good injury insurance even if he can't beat out Andrus Peat in camp.
Grade: A-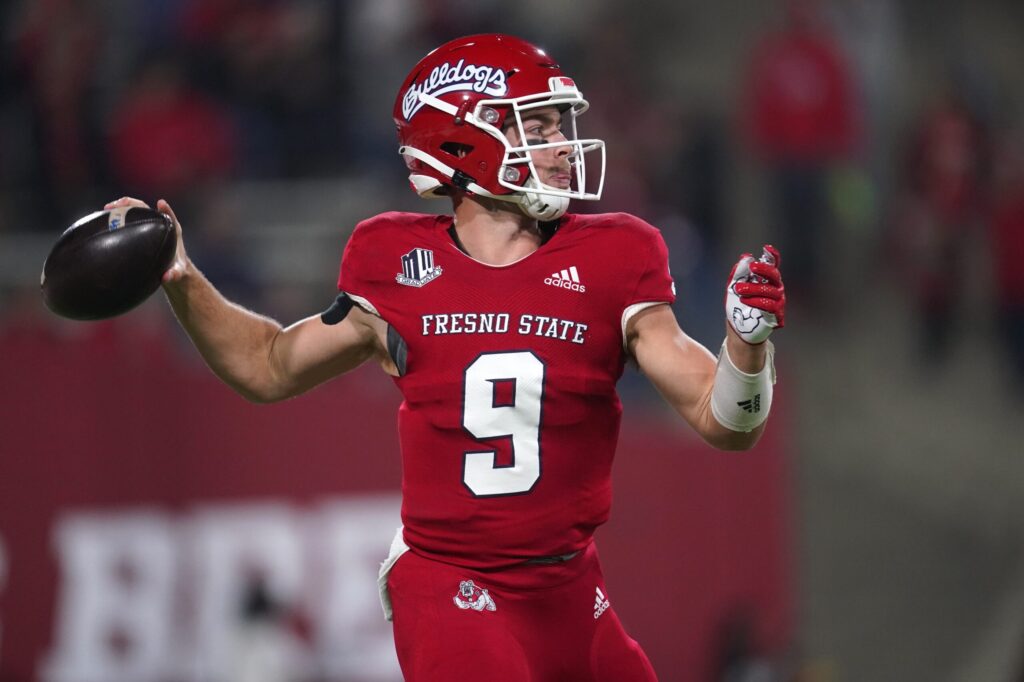 Round 4, Pick 127: Jake Haener- Quarterback, Fresno State
The Saints moved a 7th rounder this year and next year's 4th round pick in order to move up and select Haener. The Fresno State quarterback has a couple of close ties to the Saints, being closely in contact with Fresno State alum and current Saints quarterback Derek Carr and also wearing number 9 because of Drew Brees, who he has been compared to at points of this process. Haener is 5'11, 203 pounds, which is very undersized for the position, but he makes up for it with almost every aspect of his game. He is a pretty good athlete with a good NFL arm, but his main strength is his precision and accuracy, which is where he draws the Drew Brees comparison. He completed over 68% of his passes in college, throwing for over 9000 yards with 68 TDs to 18 interceptions, and he won over a ton of people in the pre-draft process being named MVP at the Senior Bowl as well as scoring second highest to Bryce Young with a 96% on the S2 cognition test. At the very least, Haener projects as a high end backup, but has the potential upside to be a good starter in the NFL.
Grade: B+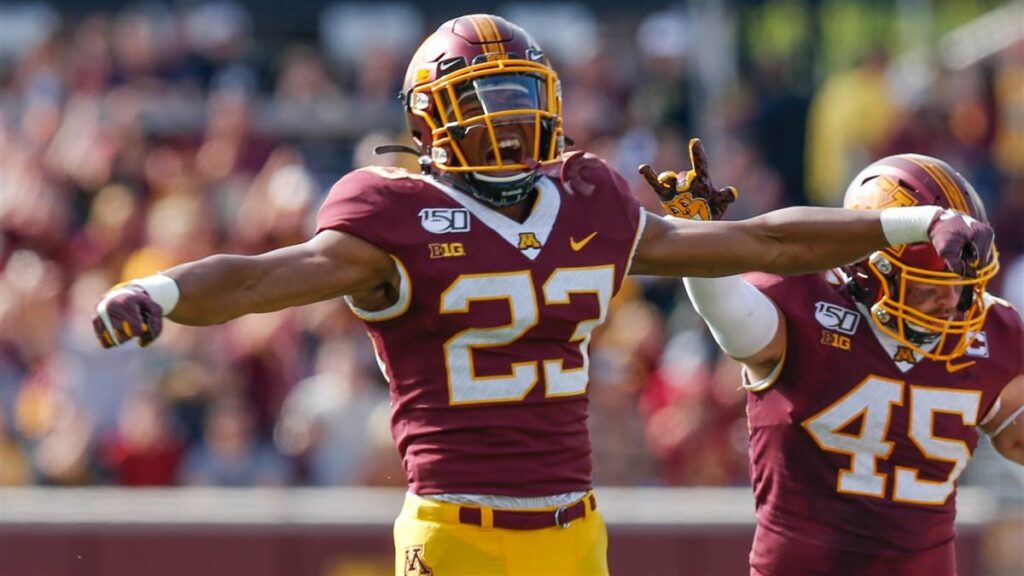 Round 4, Pick 146: Jordan Howden- Safety, Minnesota
The Saints addressed another need in getting younger in their secondary adding the versatile Howden. With the loss of P.J. Williams, the Saints needed to add another player who can play multiple positions in the secondary and that's what Howden projects as. The former walk on played over 1400 snaps in the slot, 900+ at free safety and 600+ in the box for the Golden Gophers. This was a player that many saw going closer to the end of the draft or even undrafted, but with the way the Saints have developed young defensive backs in the past decade, it's hard to question their methods here.
Grade: B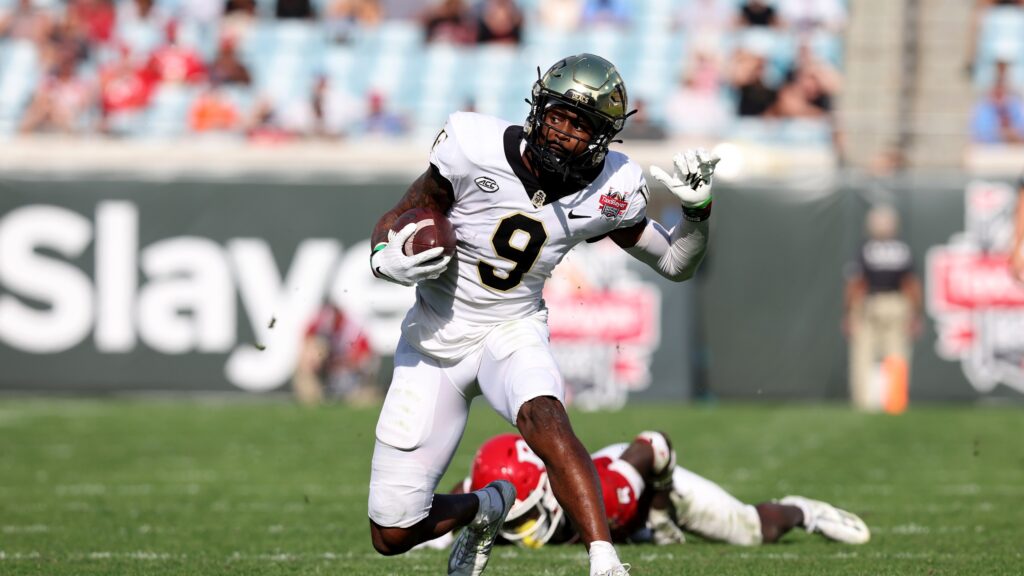 Round 6, Pick 196: AT Perry- Wide Receiver, Wake Forest
This was the pick that got Saints fans excited yesterday, as they were able to land the receiving depth they needed in a very late spot. They had to send Adam Trautman and a seventh round pick to the Broncos in order to make this selection, but the value here is rare as many projected Perry as 2nd/3rd round pick. The 6'4, 189 pound receiver has a prototypical build for what an X-receiver should look like and is an explosive athlete as well, running a 4.47 in the 40 with a 98th percentile broad jump. He was extremely productive for the pass-happy Demon Deacons, going for over 2300 yards and 26 touchdowns the last two years, and should immediately be right in the middle of the Saints receiving rotation. His best trait is his deep threat ability, but he also works well in intermediate situations and is very dangerous with the ball in his hands. His fall was due to undisclosed "character things" that Perry admitted he was confused by. If he can eliminate his drop issues, the Saints not only got a steal, but also a potentially very good starter as well.
Grade: A+
Overall, the Saints did very well here addressing needs and adding youth at multiple valuable positions. The only potential issue is that they failed to add another tight end and lost Adam Trautman in the process. However, it is easy to see their approach coming in and they executed very well in the process. Adding seven players who all have a path to impact the team from day one cannot possibly receive less than an A from me.
Overall Grade: A