Yes, He Can Hoop
Have you ever watched basketball highlights on Youtube? Most people search Michael Jordan, Kobe Bryant (RIP) or LeBron James. Falling into the rabbit hole, I stumbled upon multiple highlight videos of Grand Theft Alvarado. Numerous three minute clips of Jose Alvarado stealing the basketball from opposing players dribbling up the court unaware of Jose's presence. You would think other teams would be conscious of his sneak attack, but he sometimes goes unnoticed.
While the second-year guard out of Georgia Tech has become a fan favorite with consistent Joseeeeeeee-Jose Jose Jose chants, I believe he's more than just an energy guy. I believe he's more than just a pest to get under opposing guard's skin like future Hall of Famer, Chris Paul. Jose Alvarado can hoop – period.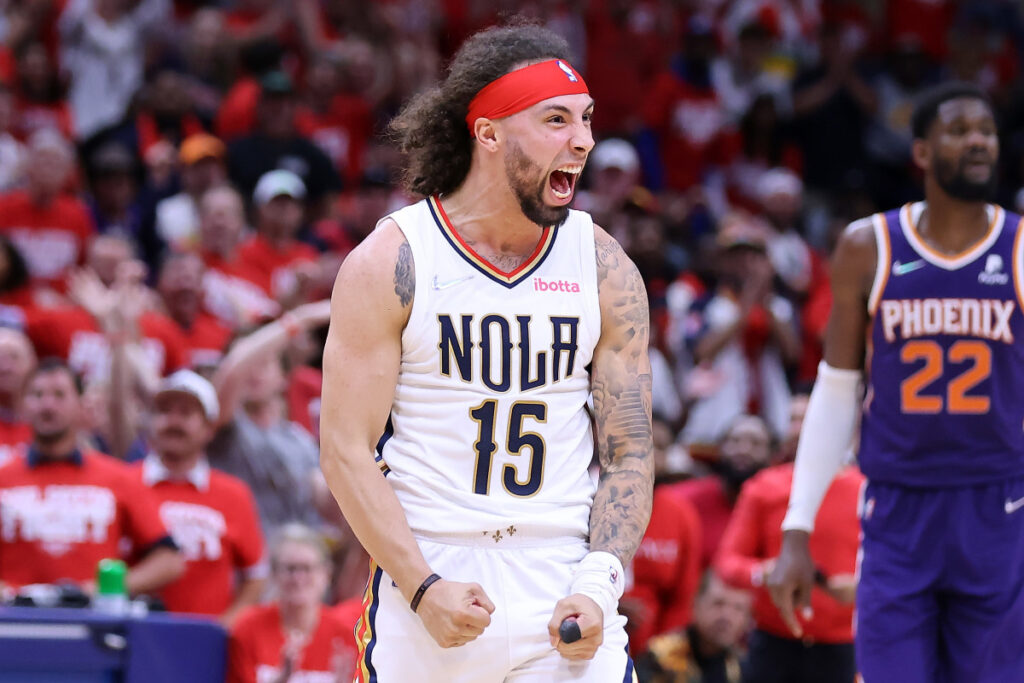 Currently, the Brooklyn, New York native is shooting almost 43% from 3 with a 2-to-1 assist-to-turnover ratio while only averaging 15.4 minutes per game this season. Even though he's generously listed at 6 foot, it is a rarity that teams pick on him on the defensive end. Jose consistently changes the game with his defensive prowess and shooting ability. At that size, he has a knack of getting to the basket and finishing over larger defenders with his floater. This summer he mentioned he worked with 2007 Finals MVP – Tony Parker. As a secondary creator, Jose is tailor made for Coach Willie Green's point five mentality.
Why isn't he playing more?
Jose is the only pure point guard on the team. Last season, during the playoff series versus the Phoenix Suns, he was asked to close games as the lead guard and delivered consistently. There were moments during that series where Jose was the primary ball handler for the Pelicans.
Since Brandon Ingram and Herb Jones returned from concussion protocol and knee hyperextension, respectively, Jose has logged a total of 8 4th quarter minutes in the last 5 games with 4 of those minutes coming against the Golden State Warriors at the Smoothie King Center. In each of the last 5 games, the game was won/loss in the crunch time. There were multiple instances where the Pelicans needed a facilitator.
I'm not championing for Jose Alvarado to close games. At minimum, he should be handing the baton off to the starters to finish the game in the 4th quarter.