Three weeks in, the Dennis Allen experiment is a resounding failure
As Ian Fleming wrote in the James Bond novel, Goldfinger: once is happenstance, twice is coincidence, three times is enemy action.
The 2022 Saints are consistent, I'll give them that.  Consistently bad, that is.  Three weeks, three games of sloppy, undisciplined football.  There is a clear pattern, and all the evidence points to the same source of enemy action against the Saints – themselves.
Their problems are numerous, but this writer theorizes they stem from one thing: the vacuum created by Sean Payton's absence.  Payton was infamously detail-oriented and stressed such fundamentals as protecting the football and controlling the line of scrimmage.  If you don't commit turnovers, keep your QB upright, and harass the other QB, you will probably win more games than you lose.
Through the first three games of 2022, the 1-2 Saints (that should prrrrobably be 0-3) have an awesomely bad -6 turnover margin (and 8 turnovers total) and have lost 4 fumbles – throughout the entire 2021 season, they only lost 5 total. The Saints have allowed 11 sacks on offense and have only accumulated 4 on defense.  They can't protect the ball or their own quarterback, and they aren't affecting opposing quarterbacks with any consistency.
It's a recipe for disaster. They will not win football games playing that way. It's that simple.
The offense as a whole remains a big 'ol French Quarter pothole full of piss, vomit and horse crap, unable to run or throw with any consistency.  Jameis Winston looks like he just ain't it, but is that the truth, or is he actually bothered by a broken back that the team has yet to officially acknowledge?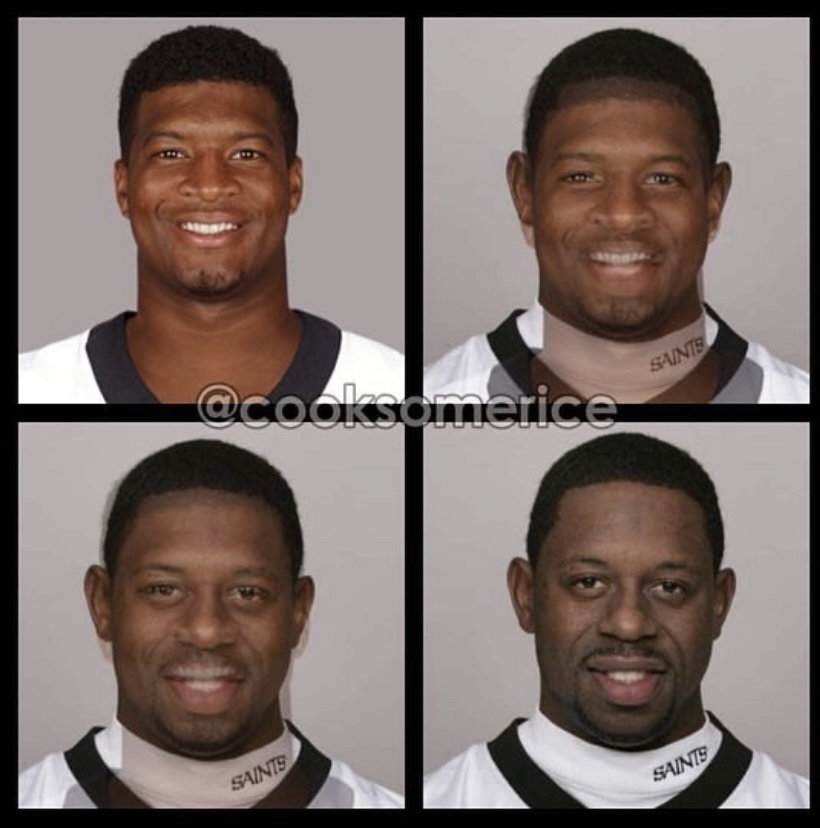 Either way, the decision to keep playing him, plus the fundamentals that kept this team in contention for so long, all trickle down from the head coach. The 2022 Saints look like a Madden videogame juggernaut being controlled by someone who has never before touched a PlayStation controller. They are talented but can't execute.
What makes this all so depressing is the fact that there is very little tangible evidence that it can be turned around. Sure, it's possible – but other than the fourth quarter explosion against the Falcons in week one, what have the Saints put on film to show that they can put together a complete game? Or even a complete half?
Sean Payton had a track record of reversing slow starts.  The Saints were 0-2 in 2017 after two horrendous losses, and went on to win the division.  They were 0-1 in 2018, and nearly lost an ugly game at home to a bad Browns team in week two, and then went on to win the division.  They were 1-2, dropping two in a row, in 2020, and won the division.
But Payton's sipping Bud Lights in the FOX Sports greenroom right now. The only other time Dennis Allen was a head coach, he had a record of 8-28. To be fair, that was a long time ago for a Raiders organization that isn't exactly the exemplar of NFL success, but it's the only sample we have.
That, and three straight games that have played out exactly the same way in 2022 – can't protect the football, can't protect the quarterback, and can't do anything to affect the protection of the quarterback on the other sideline. 
Can Dennis Allen and the coaching staff do their job and actually coach? In that department, all we have to go on is faith.