Is Time Running Out For David Griffin?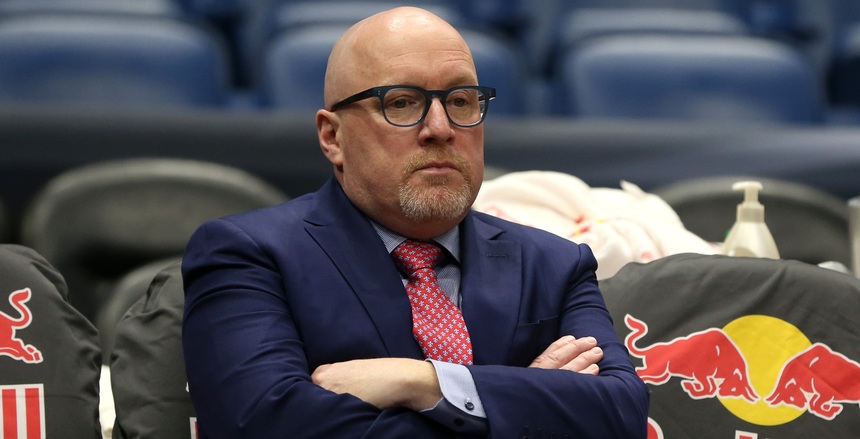 Two years ago, the New Orleans Pelicans franchise was fresh off the heels of disaster with the Anthony Davis debacle. They were in dire need of a hero, and David Griffin answered the call. Or did he?
Griff's name alone brought hope to all Pelicans fans at the time of his hiring, yet, just two seasons later, his job security is being brought into question. To the outside eye, it may seem a bit outlandish to put the pressure on Griffin this early into his tenure. From the very beginning, Griff begged for patience and understanding of his long-term point of view. His plan was simple; build through the draft, develop young talent, and create a solid structure around his franchise cornerstone, Zion Williamson.
Two years and a multitude of questionable decisions later, here we are, left to ponder, how much time does Griffin really have to work with?
It's time that we make one thing clear, David Griffin is on a very short leash. This off-season will, in all odds, be the determining component in which he will be judged in retrospect. Griff won us over with his car salesman-Esque verbiage, promises of constructing a winning culture, and the idea of forming New Orleans into a real free-agent destination. Though, as much as he hates to admit it, the clock is ticking. Rumors of Zion and his family growing unhappy with the direction the Pelicans are headed in raise a few eyebrows, to say the least. If the rumors are true (emphasis on the if), Griffin has no time to waste.
The 2020-21 season was a disappointment in most aspects for the Pelicans. While there were definitely still bright spots, such as Zion's All-Star campaign, the emergence of Naji Marshall, and the continued development of Nickeil Alexander-Walker and Jaxson Hayes, the bad definitely still outweighs the good. For the past two seasons, the Pels have had a real shot at post-season play, coming down to the very last stretch on both occasions. Beginning with the lackluster performance in the bubble and most recently the failure to reach one of the final play-in spots, it's obvious to say that they haven't made good on their opportunities.
While you can't put all of the blame on Griff, his infatuation with "character" may have been a contributor to some of the controversial moves that have ultimately led up to this point. While players like Eric Bledsoe and Steven Adams may be good locker room presences, they were always more than questionable fits on this young and developing Pelicans team. Rotations were also a problem all season, stunting the growth of Kira Lewis Jr. imparticular, and while that may fall more on the shoulders of Stan Van Gundy, Griffin should still be held accountable.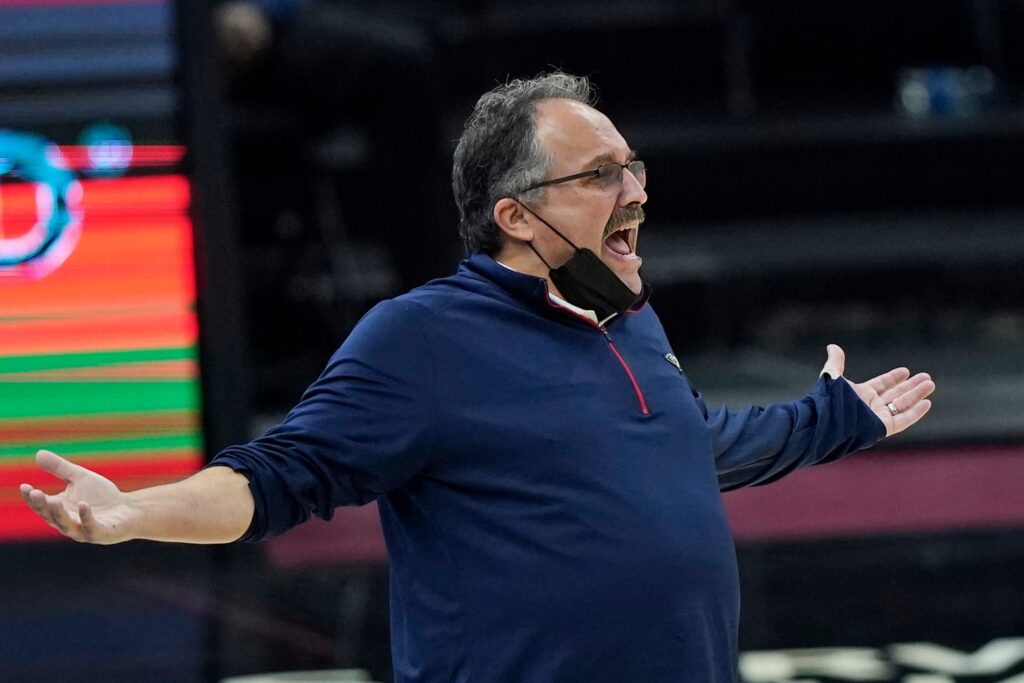 The Van Gundy hire was a flop. Props to Griff for realizing his mistake and letting SVG go, but the margin for error is now virtually nonexistent. It has been shoved in our faces for the last few weeks, but this will be Zion's third head coach in three years, stability is crucial in keeping a young, budding, superstar happy and Griff has no choice but to hit the nail on the head with this impending hire.
I won't break down every aspect of every move Griff has made, at least not yet, but it is beyond clear that he has a steep hill to climb to live up to the relatively high expectations he set for himself. Notice how I mention he set these expectations on himself. The same car salesman verbiage that won Pelicans fans over also set a precedent for what should be expected of Griffin and the re-tooling of the roster. The good news is, this off-season presents a second chance. All of the assets that have been accumulated up to this point can and should be put to good use. Griff preaches patience as the key to building sustainable success, while that may be true, time is of the essence and if the right deal presents itself, there is no excuse not to pull the trigger.
The hope of an entire city, organization, and fanbase resides in the hands of one man with the power to turn our afterthought of a franchise into something bigger than we could even imagine. Good luck Griff, we are counting on you!