Deadline Decisions for Orlando
The NBA Trade Deadline is quickly approaching in the shortened 2020-21 season. Teams are starting to realize if they are close to making a playoff push or looking towards the lottery. The Orlando Magic are in the latter half of the NBA with the playoff window shrinking by every game. The roster has win-now assets that can be moved for young pieces that can grow with the already established core. Looking at the roster, there are several young pieces that I would deem untradeable. Those would be Markelle Fultz, Jonathan Isaac, Chuma Okeke, Mo Bamba, and Cole Anthony. Fultz and Isaac just signed extensions and are returning from injury while Okeke and Anthony are rookies that still have plenty of time in Orlando blue. The reason I think that Bamba is categorized as untradeable is the short fact that his value is at an all time low. There is no sense in trading the 6th overall pick with little value in return. The Front Office would be foolish not to give Bamba a full season of consistent minutes before they let him go.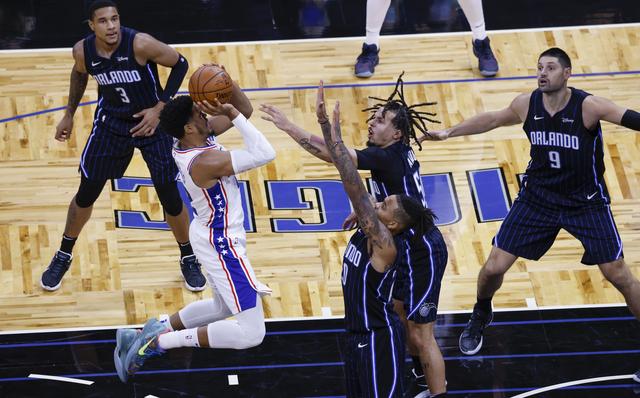 The players that are unlikely to be traded are Nikola Vucevic, Terrence Ross, Aaron Gordon, and Dwayne Bacon. Vucevic has turned a corner in his game and it is a shame he will not be an All-Star this year. The Human Torch has been streaky but also Orlando has needed his offense more so this year than ever. Hopefully with players returning from injury he will get back to his regular form. Aaron Gordon has looked much improved this season with a reliable 3 point shot, which Magic fans have been waiting 7 years for. He isn't settling for fadeaway jumpers like he has in the past and he has been attacking the paint and distributing the ball well. If he can continue to build on playing to his strengths and knocking down the long ball he can be a great pairing next to Isaac as the best forward-defending-duo in the NBA. Bacon has been quite a find for the Magic so far this season and has carved out a role with the team. I think that Orlando would be foolish to trade such a cost-effective player who might even see minutes next year with a fully revamped roster.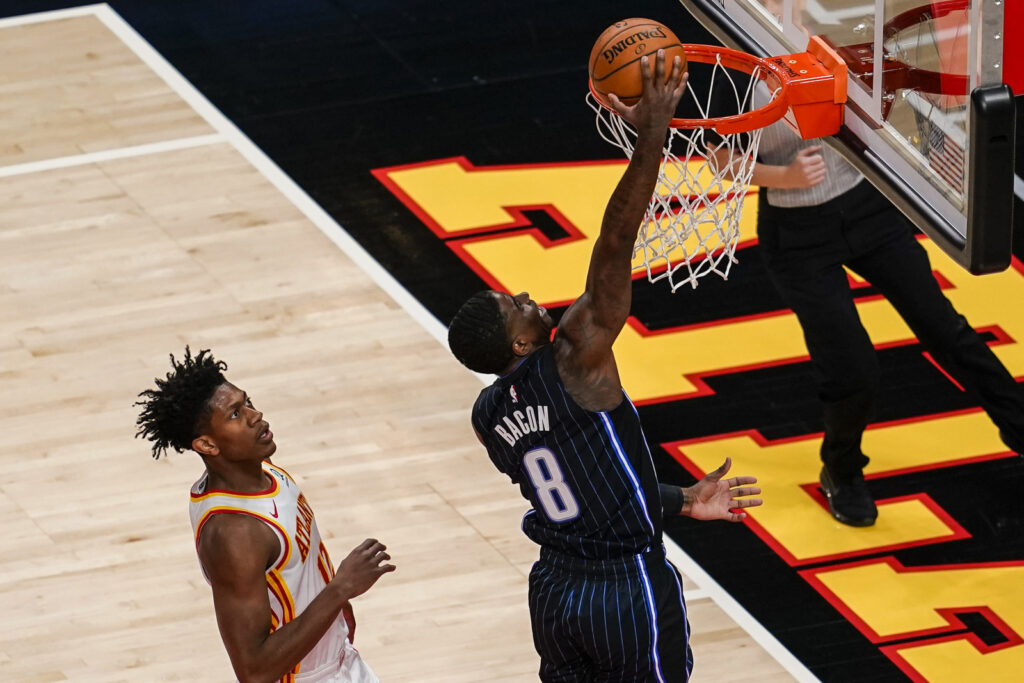 The next grouping are guys that I think could be dealt for the right price in return or included in a deal to make money match. Those players are Al Farouq Aminu, Michael Carter Williams, and Gary Clark. Aminu has been the definition of disappointment since he signed his three year deal to play for the Magic, but this is due to injury. He was struggling to be effective in the 18 games he saw a season ago, but this was a factor of moving into a new system in Orlando and not playing off ball to stars like Damian Lillard and CJ McCullom. Similar to Bamba, his value is at an all-time low and if he were to be traded it would be grouped with other Orlando players to bring in a guy with an equal contract. MCW has dealt with injuries this season, but I think that his need on this team has continued to shrink. Anthony is more than suited to play backup PG behind Fultz and Bacon could be considered a third string PG if needed. He is on a team-friendly deal so there is no necessity to move Carter-Williams, but finding a player who can shoot could be a solid substitute for the Syracuse product. Many believed that Gary Clark would be an end-of-bench player for Orlando and a solid perimeter threat when called on. Unfortunately, neither of these statements have appeared to be true. Clark is the new starter for Orlando after Aaron Gordon's injury and he has been all but impressive. He is shooting 25% from three on over 3 attempts per game. Hopefully that number turns around, but teams could still be interested in dealing for him based on his defense and *shooting ability*. 
Last but not least, the players that have a likelihood to be dealt before the end of March are Evan Fournier, James Ennis III, and Khem Birch. These three players are all unrestricted free agents this offseason and Orlando should look to trade them to win-now teams for assets instead of letting them walk this summer. In a perfect world, I would like to find a deal to ship Evan Fournier, Khem Birch, and Al Farouq Aminu for a scoring guard and assets. Fournier played exceptionally for Orlando last season, but the team shouldn't consider giving him a new deal this offseason. He is 28 and a multi-year deal would give Orlando little wiggle room. Shooting Guard is the only open position on the roster currently and I would try to find a young 3-level-scorer in return. Khem Birch has been terrific for the Magic this year and they should look to capitalize on his value right now. He can play either the 4 or 5 and would be an exceptional bench piece to a team trying to make a deep run in the playoffs. The move would also fully give the backup big man job to Mo Bamba, and this is a necessity for the third year big to carve out a consistent role. The way that Ennis has shot the ball and defended this season, I would try to find a new deal to offer the 30 year old this offseason. He is a true grit and grind player who would be valuable off the bench as a 3 and D. If he is given a larger contract than we are willing to offer, then Aminu will be able to fill that role as well. He would be the worst shooter on the bench unit paired with Cole Anthony, Terrence Ross, Chuma Okeke, and Mo Bamba.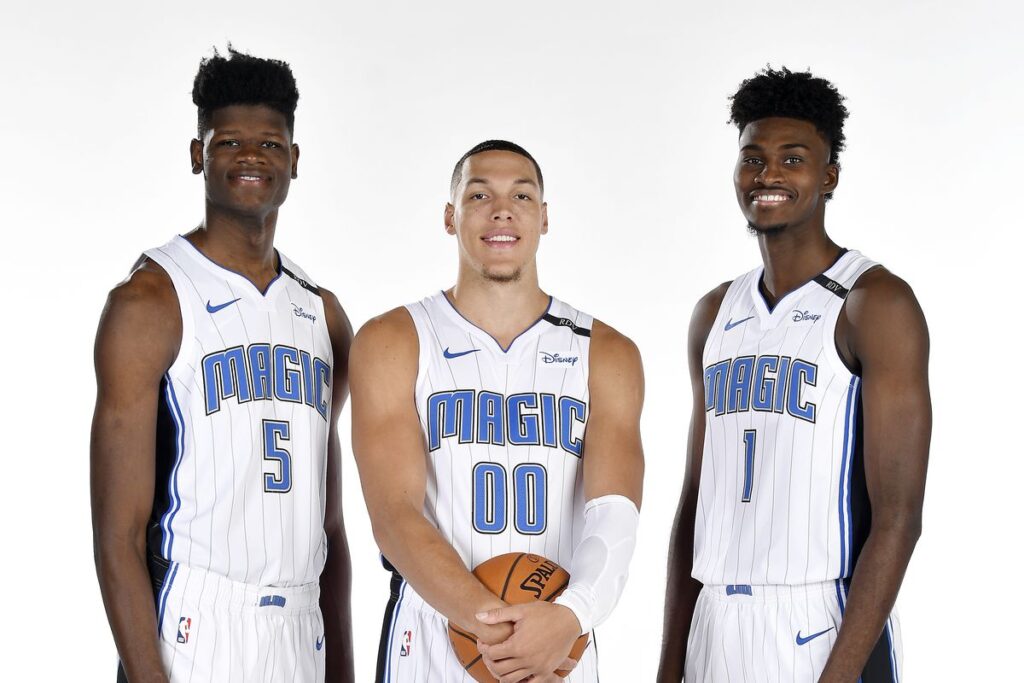 Ultimately, I would be shocked if Jeff Weltman and John Hammond blow up the team this season. There have been glimmers of success when Orlando has been healthy, and I don't think that the Front Office is ready to do a complete retool. Everything seemed to be coming together for Orlando against the Sacramento Kings in the bubble during the 2020 season before JI went down with his knee injury. They looked like a defensive powerhouse with an efficient offense that would continue to grow with the development of Orlando's young players. Depending on where Orlando drafts this offseason, this is where the depth chart will be at the start of next season:
| | | | |
| --- | --- | --- | --- |
| PG | Fultz | Anthony | Carter-Williams |
| SG | *empty* | Ross | Mane |
| SF | Isaac | Aminu | Bacon |
| PF | Gordon | Okeke | Clark |
| C | Vucevic | Bamba | *empty* |