The Saints lived by Drew Brees and died by Drew Brees
Is the Saints' 30-20 loss to the Bucs in the Divisional Round really the end for the greatest player in franchise history?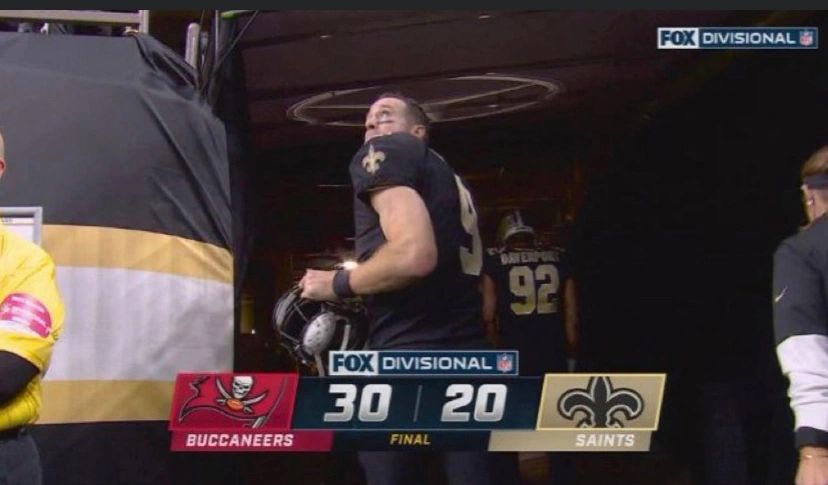 Something ends, something begins.
That's the title of the final quest in The Witcher 3: Wild Hunt, a role-playing game that came out for the PS4 and Xbox One in 2015. It is the greatest video game of all-time. I could spend hours talking about this game. There were women I stopped dating because they weren't as fun as this game.
Sure, there have been other games that have had better reviews or have been more influential in the history of the industry, but no other title has been more engrossing or more fun than The Witcher 3. I spent 186 hours of my life playing this game, and I regret none of it.
But one day, the game had to end. I had to get to that final quest. It was profoundly emotional. It was bittersweet; I was sad to leave that world, but grateful that I got to experience it.
So goes the career of Saints quarterback Drew Brees. If the "Sunday Splash Report" from Fox's Jay Glazer is to be believed, the Saints' 30-20 loss to the Buccaneers is Brees' last game, ever.
And it was an awful game. Brees threw three back-breaking interceptions, two of which led to Tampa Bay touchdowns. The third ended the game. It wasn't all Brees' fault – the run defense was poor (the Saints allowed 127 yards on the ground) and tight end Jared Cook fumbled on a drive that looked like it would put the Saints up by two scores in the second half.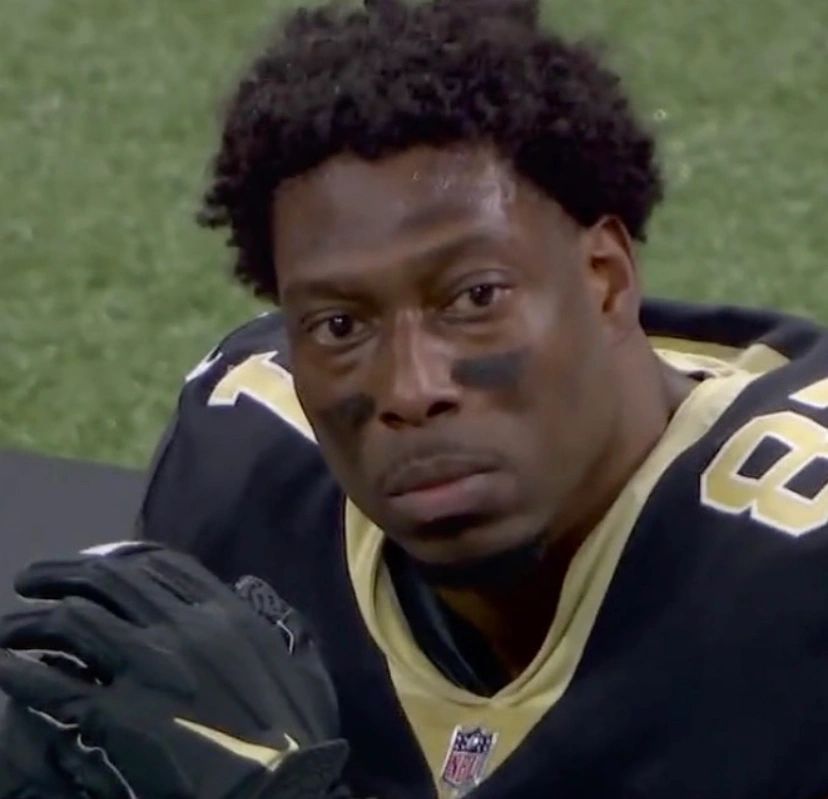 The turnovers are the only stat that matters. They killed the 2020 Saints, and possibly even Brees' career.
"Well, a couple of them, I probably shouldn't have thrown or maybe forced them in there. I think we were probably a little off on just the kind of overall execution," Brees said after the game. "At the end of the day, that's what this game came down to was those turnovers, because all of those gave them the ball deep in our territory. And you can't do that with that offense, they're too good. And they're going to capitalize on that which they did. So, that was obviously the determining factor in this game."
Neither Brees nor head coach Sean Payton was interested in confirming the retirement rumor.
"I think that is probably for another press conference. I can't speak for Drew," Payton said.
Brees said he would take some time to think it over.
If this is indeed how Brees goes out, there will be many who see this as something incredibly sad for the Saints star. It certainly stings, as all playoff losses do. But this one is a little different. There was no egregious no-call or miracle play that doomed the Saints. No, this time they lost because of turnovers.
They deserved to lose.
Watching Brees struggle was like discovering your favorite pen has run out of ink, or having the soles blowout on your trusty pair of running shoes. In this case, that pen has been streaky for a while. Those shoes have been flapping for miles.
Sunday's game made it very clear that it's time to move on. Brees has proven he can still play at a high level, just not high enough to win a Super Bowl.
This is a topic that can and will be discussed in depth later (especially if we all have to eat crow if Brees comes back), but neither one bad playoff loss nor the playoff tragedies of 2017 and 2018 should tarnish Brees' legacy. Most players and even some franchises never have and never will taste the Super Bowl. Brees not only gave us one of the greatest seasons any team has ever had in 2009, but he has given the Who Dat Nation 15 years of being in contention.
Really, who cares if he stunk in his final game? Does anyone remember Brett Favre's final game? Dan Marino's? Joe Montana's?
There are people alive right now who only know the Saints as winners. There are also countless Saints fans who went to their graves thinking the team would never be anything more than a bunch of bums.
When and if the Brees retirement becomes official, I will be more grateful than anything else. We are incredibly lucky to have witnessed this era.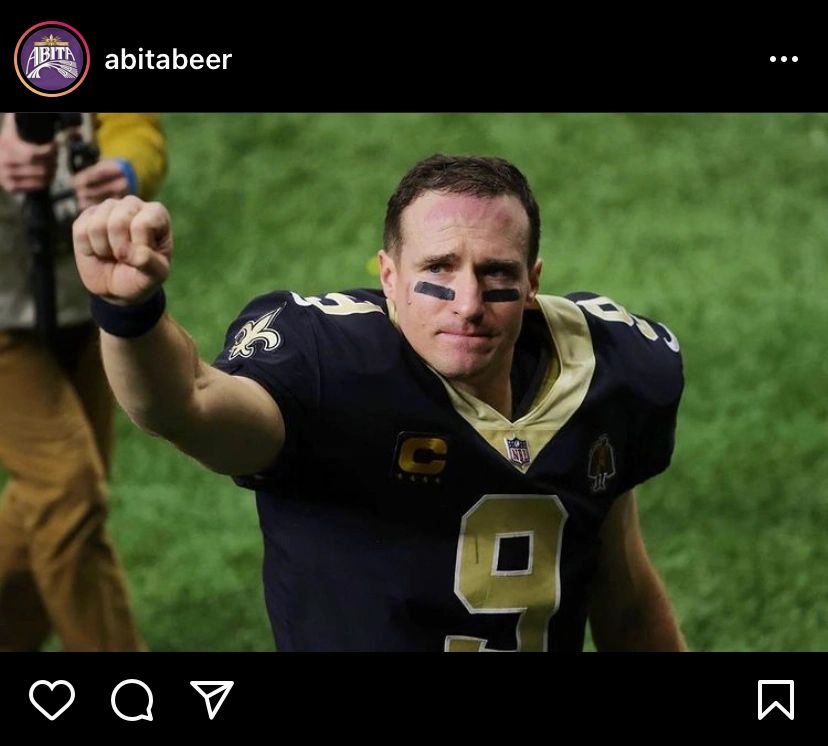 So something ends, something begins.
No one should be mourning the Saints as a franchise. This team has the most talented core it's ever had. With Teddy Bridgewater and Taysom Hill stepping in at quarterback in the nine games Brees missed due to injury in 2019 and 2020, the Saints went 8-1.
Let's not kid ourselves here. Bridgewater did nothing noteworthy as the full-time starter for the Panthers in 2020. Taysom has a fumbling problem and looks hesitant in the pocket. These are average NFL QBs at best, and the Saints still won – and even dominated – with them leading the team.
It's time for a new era at quarterback. It could be Taysom. It could be Jameis Winston, who threw a touchdown on a trick play Sunday. Or it could be someone not yet on the roster.
I'm going speak it into existence now and beat the drum all offseason: the Saints should trade for disgruntled Texans QB Deshaun Watson. Give up Taysom. Give up every draft pick. Win now while this core is together and pick up the pieces in five years. This is the aggressive approach the Saints brain trust of Payton, Mickey Loomis and Jeff Ireland have always used and it has kept the Saints in contention with Brees. They've kicked the can down the road for over a decade and the team keeps winning.
Why stop now?
Maybe the sports gods will allow New Orleans to be on the other end of an Anthony Davis-type situation in which Watson demands to play in the Crescent City.
Either way, the process of finding Brees' heir might make this the most fascinating Saints offseason since the post-Katrina rebuild.
There's hope for the future. This team is good and young and a lot of those good young players are under contract.
Remember, it could always be worse. You could be a Falcons fan.